Despite confusion, the Treasury is going to release a long-awaited financial plan this month.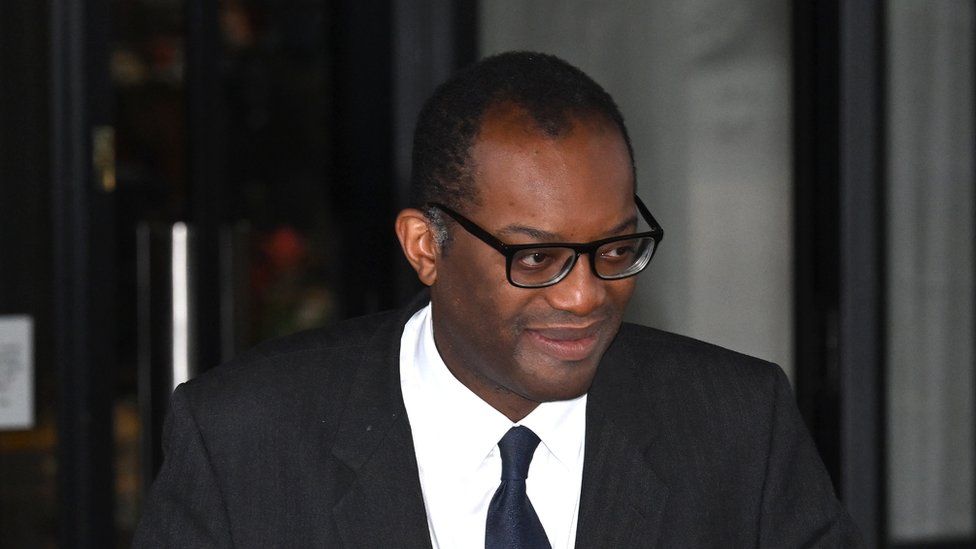 After 24 hours of confusion, the Treasury has confirmed that it has brought forward the publication date of long-awaited financial plans.
The economic forecasts could be published later this month.
This is despite both Chancellor Kwasi Kwarteng and PM Liz Truss saying that the publication date is 23 November.
That was the date announced by the chancellor at his mini-budget 12 days ago.
He came under immediate pressure to bring that date forward to calm markets spooked by the lack of details on how tax cuts will be paid for.
He resisted these calls, saying the forecasts would not be ready in time, but appeared to have changed his mind in his speech to the Conservative Party conference on Monday.
Buried in the speech was a line saying the medium-term fiscal plan would be published "shortly".
Journalists checking this out with Treasury sources on Monday evening, had it confirmed that the statement would indeed be brought forward.
But quizzed on Tuesday about whether that was the case, the chancellor said there had been no change.
"People have been reading the runes and the pauses, it's going to be the 23rd," he told GB News.
The reason for the confusion, say Treasury sources, is that they want to officially announce the change of date in Parliament – and it really will be brought forward.
But until then, 23 November will remain in the official diary….