Some Tory MPs are clear they will not back a move to end the link between benefits and inflation.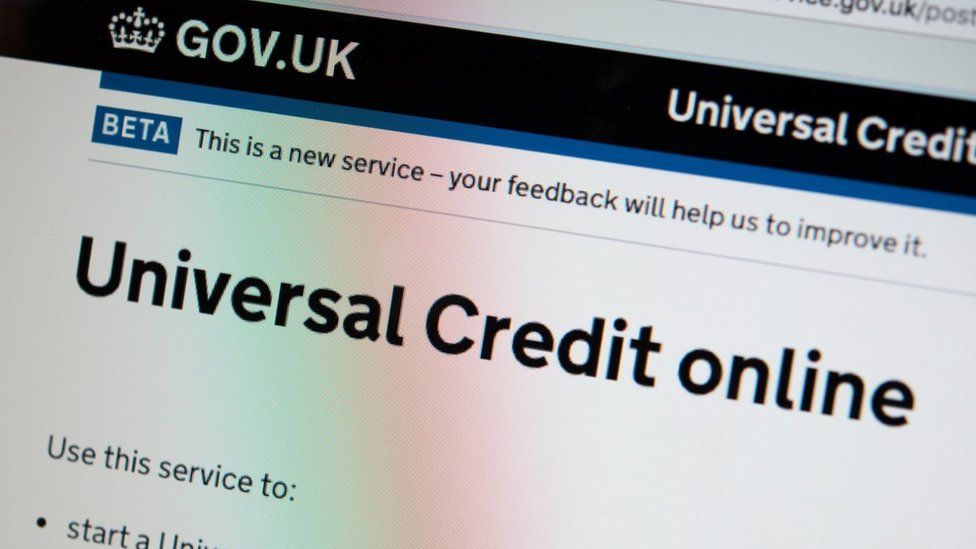 This has not been an easy party conference for the government.
Some in Birmingham think it's been a disaster.
First, a colossal U-turn on the 45p tax rate, then being forced to bring forward the next step of the chancellor's economic growth plan under pressure from Tory MPs.
Now, there's another mutiny brewing over benefits – and how much they should go up by.
Boris Johnson's government promised that working-age benefits would go up in line with inflation.
His successor as PM, Liz Truss, has pledged that pensions will continue to be linked to inflation but has pointedly not made the same commitment when it comes to welfare payments like universal credit.
It means a rise in working-age benefits could be linked to wages instead.
The government has said no final decision will be made for a few weeks yet. But rebellion hangs in the air here in Birmingham and it's likely to follow the prime minister back to Westminster.
A growing number of Conservative MPs are making it clear where they stand – and remarkably, that goes all the way up to the cabinet.
Take Commons leader Penny Mordaunt.
"We are not about trying to help people with one hand and take away with another," she told Times Radio.
Remember, cabinet ministers are supposed to toe the government line. This is not an example of biting your tongue.
Then there's the former Tory leader – and one of the main architects of the universal credit system – Iain Duncan Smith, who has urged benefits to rise in line with prices.
He told the BBC: "Do the right thing for those who are poorest.
"The money you give into this area to deal with the worst off will go straight back into the economy, so that will help growth, ironically, at a time when we need growth rather than recession.
There is a debate going on in government over the best way to proceed.
One argument being made in Downing Street is that it is unfair to urge workers to accept below inflation wage rises, then to give inflation-matched increases in benefits.
Hence the suggestion the rises in benefits could be limited to the average salary increase.
One minister who sits around the cabinet table also argues the government needs to be prepared to have "a conversation" with the public about the benefits system.
They argue the drive for growth requires people to be in work, earning more money.
But there is significant concern in the Conservative Party about the idea of real-terms benefits cuts during a cost of living crisis.
Work and Pensions Secretary Chloe Smith is among those to have argued the government needs to protect the most vulnerable in society.
She told the conference: "We do understand that these are very anxious times for people, we know that people are struggling with some of the costs that are rising. That's why protecting the most vulnerable is a vital priority for me and to this government."
It'll be her job to conduct review of benefit levels. It's common for people in the job to back higher rather than lower benefits. Her allies haven't contested suggestions she wants to secure an inflation-level increase.
"I suspect we'll end up with something close to inflation because of parliamentary pressure," says one minister I spoke to on Tuesday morning.
So where does this all end up? Is the move now inevitable? Some think so, like the former cabinet minister Damian Green who says the prime minister would lose any vote in Parliament on below-inflation benefits.
But remember three things:
There are many Tory backbenchers who would support limiting increases
The last time there was a debate over benefits, the government stuck to its guns and refused to maintain the £20 a week universal credit uplift
The government is going to have to outline its plans to reduce debt in the medium terms. That's likely to mean significant spending cuts and less money to go around.