Supporters say pesticides damage the environment, but farmers warn they could lose their livelihoods.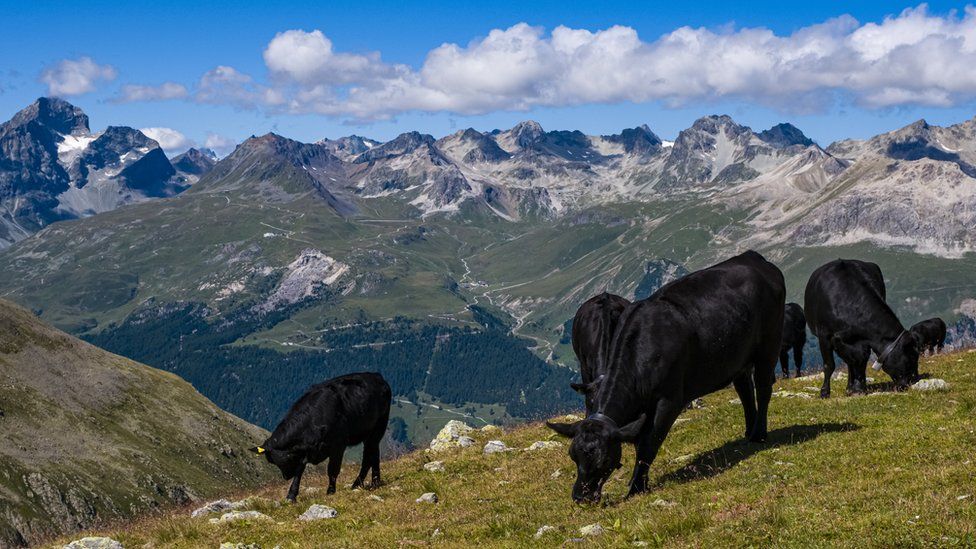 Swiss citizens are due to vote in a referendum which could see their country become only the second in the world to ban synthetic pesticides.
One initiative proposes to end subsidies to farmers who use such pesticides, while another one would ban them altogether within 10 years.
Supporters point to worrying levels of pesticides in water, and damage to plants, animals and insects.
But Swiss farmers warn the proposals will put many of them out of business.
Pesticides are chemical or biological agents used to control pests.
Voting is also taking place on Sunday on other initiatives: anti-terrorism legislation, a new tax on fossil fuels and emergency Covid-19 funding.
Switzerland's system of direct democracy means all major decisions in the Alpine nation are taken at the ballot box.
Campaigners simply have to gather 100,000 signatures to ensure a nationwide vote.
If approved, the pesticide initiatives would go much further than the handful of towns and regions around the world that have already banned all synthetic pesticides.
It would also be of greater global significance than the ban imposed by Bhutan in 2013, as Switzerland is the home of the world's biggest pesticide manufacturer, Syngenta.
"I'm going to vote 'Yes' – we have to think about the future. Pesticides damage our health," Geneva resident Marie Lenbaus said.
Both proposals are widely backed by young urban voters.
But Swiss farmers say they are already complying with some of the strictest rules in Europe. They have seen their jobs and income decline over the last 20 years, and now they are furious, the BBC's Imogen Foulkes in Bern reports.
"You find a lot of people, especially in the cities, they have not even a clue what farming means," said Martin Haab, president of Zurich Farmers Association.
"So, if they have two tomatoes in their garden in front of the window, they think they understand farming and they know how to do organic farming," he said.
Switzerland's farming lobby is strong, and the latest polls show they might just have the edge, our correspondent says.
But she adds that even if voters reject a ban, this debate over pesticides has been so intense that it will not go away. Everyone agrees the country's pristine environment must be protected – they just do not agree on how.