The health secretary argues partners should be "off limits" ahead of a new book about the PM's wife.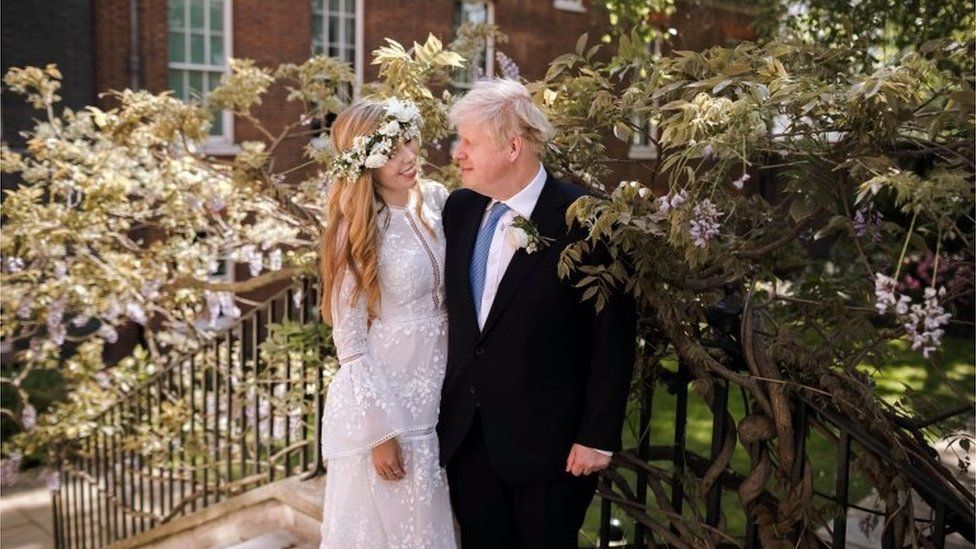 Attacks on Carrie Johnson are "sexist" and "misogynistic" the health secretary has said following the serialisation of a book about the PM's wife.
In his new book, Conservative peer Lord Ashcroft claims Mrs Johnson influences her husband's decision-making.
Speaking to the BBC, Mr Javid argued politicians' partners should be "off limits" because it was the politician who had chosen a career in public life.
Mrs Johnson has said she is the target of a "brutal briefing campaign".
Her spokeswoman said allegations made by former Tory chairman Lord Ashcroft were "just the latest attempt by bitter ex-officials" to discredit her adding: "She is a private individual who plays no role in government."
The 33-year-old previously worked for the Conservative Party as a press officer and as an adviser to the then Culture Secretary John Whittingdale and Mr Javid when he was at the communities department. She currently works for a conservation group.
Lord Ashcroft, whose unauthorised biography is being serialised in the Daily Mail and Mail on Sunday, argues Mrs Johnson's behaviour was "preventing him [Boris Johnson] from leading Britain as effectively as the voters deserve".
No 10 has denied either Mr or Mrs Johnson had any involvement in the evacuation.
Coming to Mrs Johnson's defence, Mr Javid said reports focusing on the prime minister's wife were "very undignified and very unfair".
"By all means talk about the prime minister, politicians and advisers around him," he said, but added partners should be "off limits".
Asked if the attacks were sexist and misogynistic, he said "yes".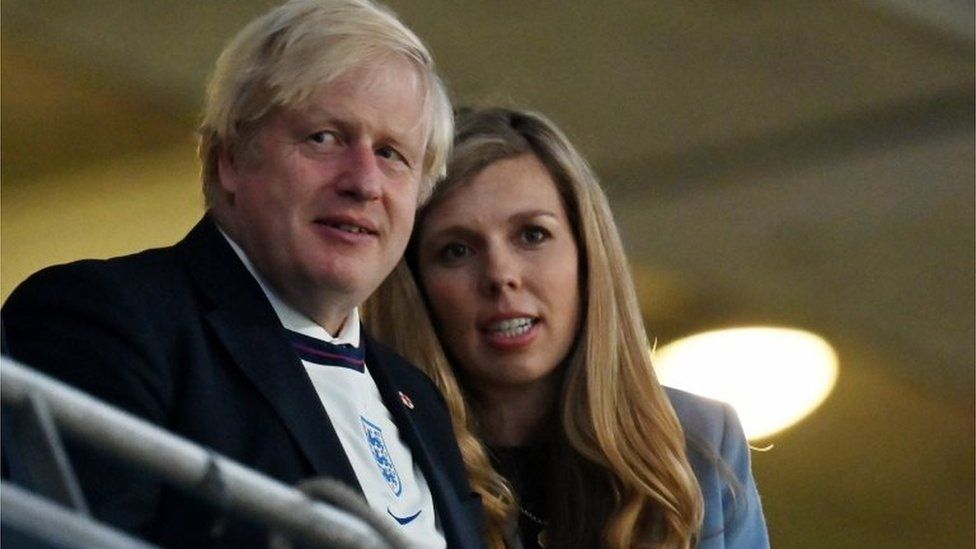 Mrs Johnson also received support from journalist Sarah Vine, the ex-wife of cabinet minister Michael Gove.
Speaking to the BBC, she said the criticism was "the equivalent of political slut shaming".
"The trouble is, it's always the easiest thing to do to blame the woman and the truth is far more complicated than that.
"I know that the nickname Carrie Antoinette is witty and a good pun and we all love a good pun, but I just don't think her head deserves to be on the block in this way."
Former chancellor George Osborne agreed tweeting that: "Whatever the flaws and faults of the Boris Johnson government – or indeed its successes – they are the responsibility of Boris, not his wife Carrie. Let's move on from this misogynistic Lady Macbeth nonsense."
In recent months, Mrs Johnson has been criticised by the prime minister's former aide Dominic Cummings.
He has described her as a "crazy girlfriend" and suggested in a BBC interview that she wanted to be "pulling the strings" in Number 10 and had tried to "appoint complete clowns to certain key jobs".
Lord Ashcroft's has previously written biographies of Labour leader Sir Keir Starmer, Chancellor Rishi Sunak, leader of the House of Commons Jacob Rees-Mogg and former Prime Minister David Cameron.
He has said all author royalties from his new book, First Lady, are being donated to NHS charities. The peer, a former Conservative Party treasurer and deputy chairman, has donated millions to the Tories.