In an exclusive interview, Alexander Lukashenko says it was "absolutely possible" migrants had help.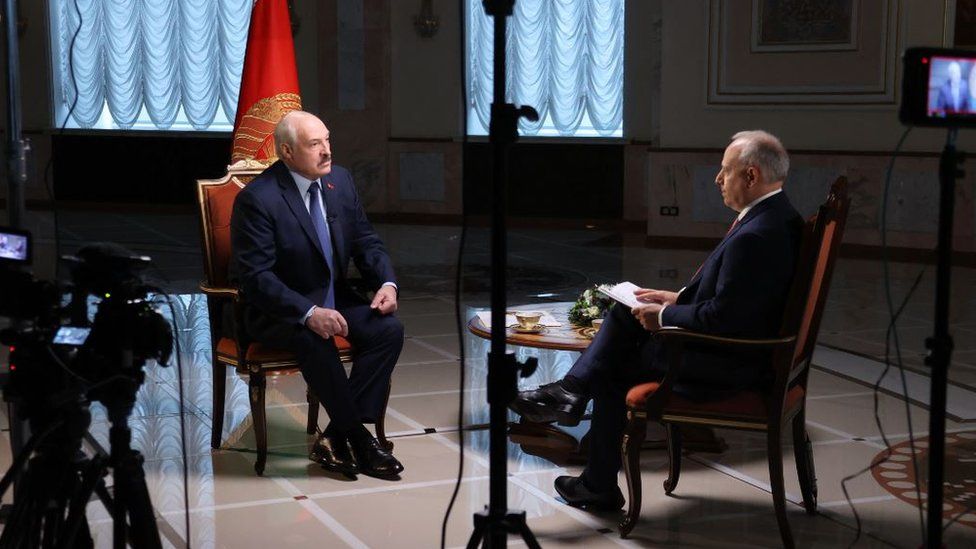 Belarus's authoritarian leader has told the BBC it is "absolutely possible" his forces helped migrants cross into Poland but denies they were invited.
In an exclusive interview in the Minsk presidential palace, he told me: "I think that's absolutely possible. We're Slavs. We have hearts. Our troops know the migrants are going to Germany."
"Maybe someone helped them. I won't even look into this."
However, he denied inviting thousands in to provoke a border crisis.
"I told them I'm not going to detain migrants on the border, hold them at the border, and if they keep coming from now on I still won't stop them, because they're not coming to my country, they're going to yours.
"That's what I meant. But I didn't invite them here. And to be honest, I don't want them to go through Belarus."
Alexander Lukashenko has been in power in Belarus since 1994 but his re-election as president was widely discredited by the West and not recognised by the EU.
He has been accused by the EU of orchestrating the border crisis with Poland, Lithuania and Latvia in recent months in retaliation for sanctions imposed on Belarus for its brutal crackdown on opponents who took part in mass protests after the August 2020 election.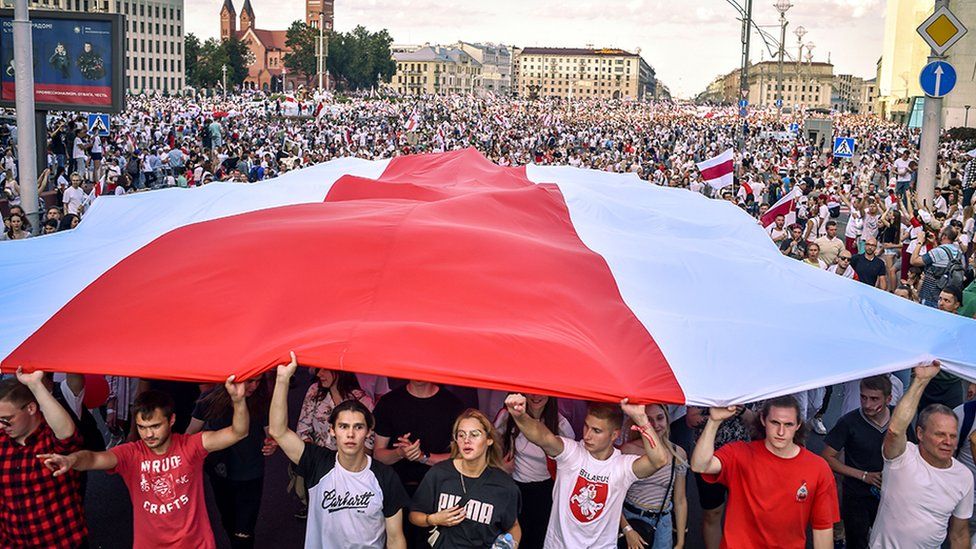 Thousands of protesters and opposition activists were detained and opposition leader Svetlana Tikhanovskaya was forced out of Belarus after claiming victory. Her team have criticised the BBC for conducting Friday's interview, which they described as "giving the floor to a dictator".
I asked the Belarus leader about peaceful protesters being beaten and then tried to hand him a video showing people emerging from a notorious detention centre in Minsk with injuries they had sustained through torture.
"OK, OK, I admit it, I admit it. People were beaten in the Okrestina detention centre. But there were police beaten up too and you didn't show this."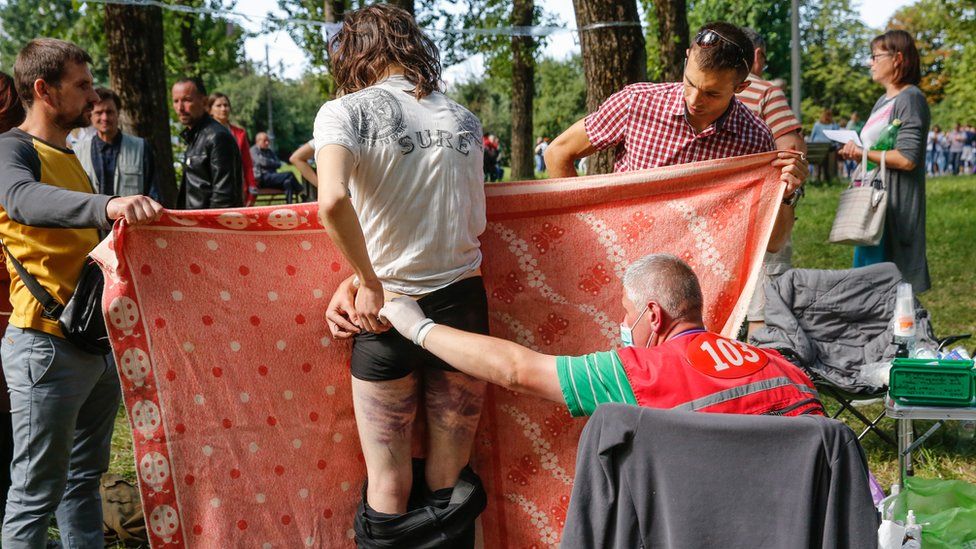 I then asked him about how he had gone about destroying civil society, including the closure of 270 non-government organisations since July.
"We'll massacre all the scum that you [the West] have been financing. Oh, you're upset we've destroyed all your structures! Your NGOs, whatever they are, that you've been paying for."
EU officials have accused the Belarus leader of an "inhuman, gangster-style approach" to events on the border, with the false promise of easy entry to Poland and the ultimate aim of destabilising the EU.
At least 2,000 migrants, mainly from the Middle East, were stranded in camps next to Belarus's border with Poland until they were eventually moved this week to a logistics warehouse nearby. An estimated 5,000 migrants remain in Belarus, although hundreds flew back to Kurdish northern Iraq on a repatriation flight on Thursday.