Daniel Boulton, 29, is arrested in connection with the murder of a mother and her nine-year-old son.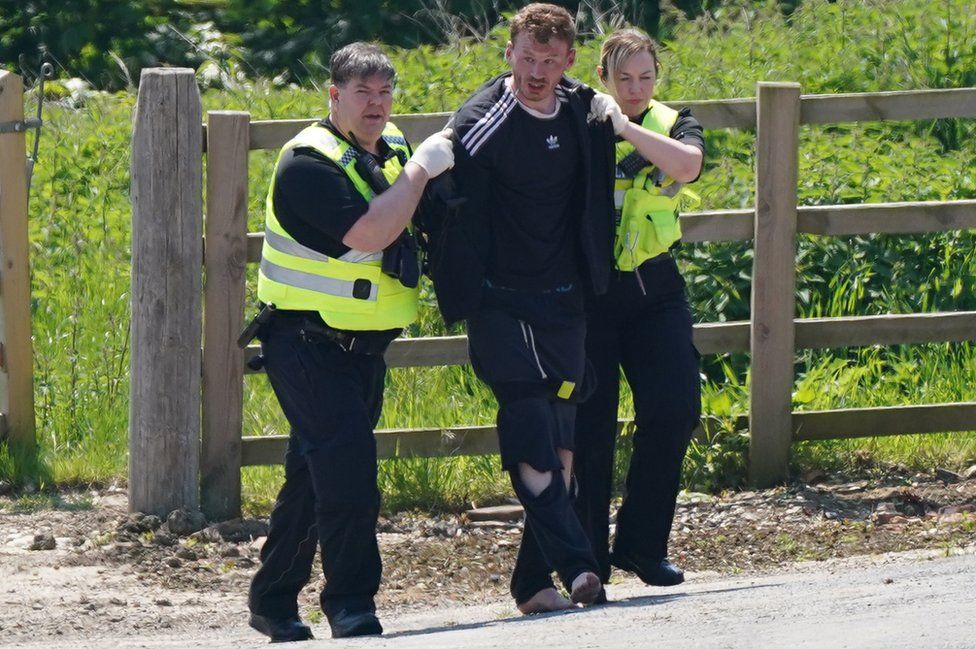 A 29-year-old man has been arrested on suspicion of murdering a mother and her child.
A search for Daniel Boulton was launched after Bethany Vincent, 26, and her nine-year-old son Darren Henson were found stabbed at a house on High Holme Road, Louth, on Monday.
Lincolnshire Police said the suspect, who was known to both victims, was arrested in the Hubbard's Hills area.
He was also held on suspicion of stabbing an off-duty police officer.
Mr Boulton was eventually arrested at a farm in Hallington, near Louth, with a number of armed officers and police vehicles involved.
Det Ch Supt Andy Cox said: "He didn't come willingly, was found in possession of knives and had to be Tasered to make the arrest."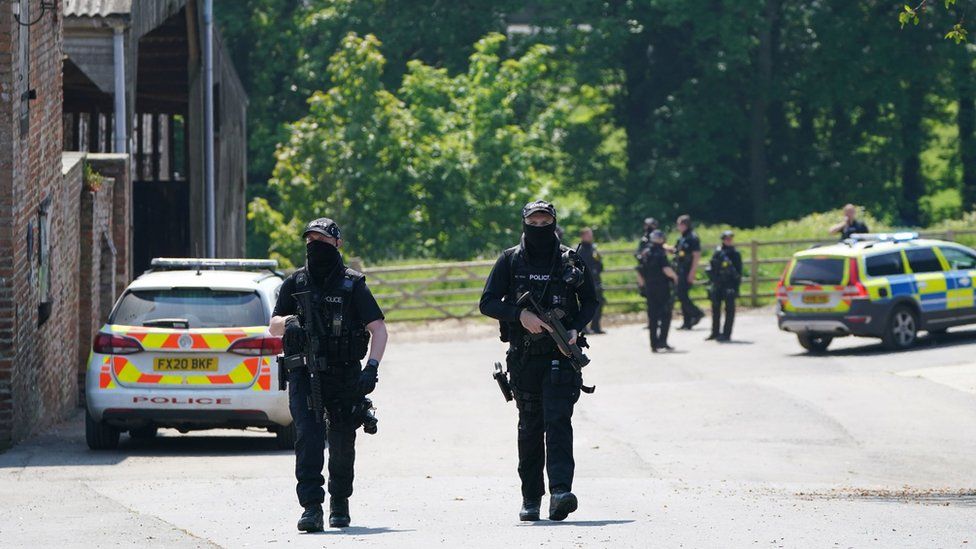 Mr Cox commended the injured officer who tried to arrest Mr Boulton: "The off-duty officer was stabbed in the process as well, albeit thankfully the injuries appear minor at this time."
Door-to-door inquiries were now under way and officers were searching fields behind the farm buildings, police said.
Earlier, police said a knife believed to have been used to inflict multiple stab wounds upon both victims was recovered at the scene.
Mr Cox said another child aged "about one year old" was found uninjured at the High Holme Road property, and was now in safeguarding care.
Speculation the child was abducted was incorrect, he said.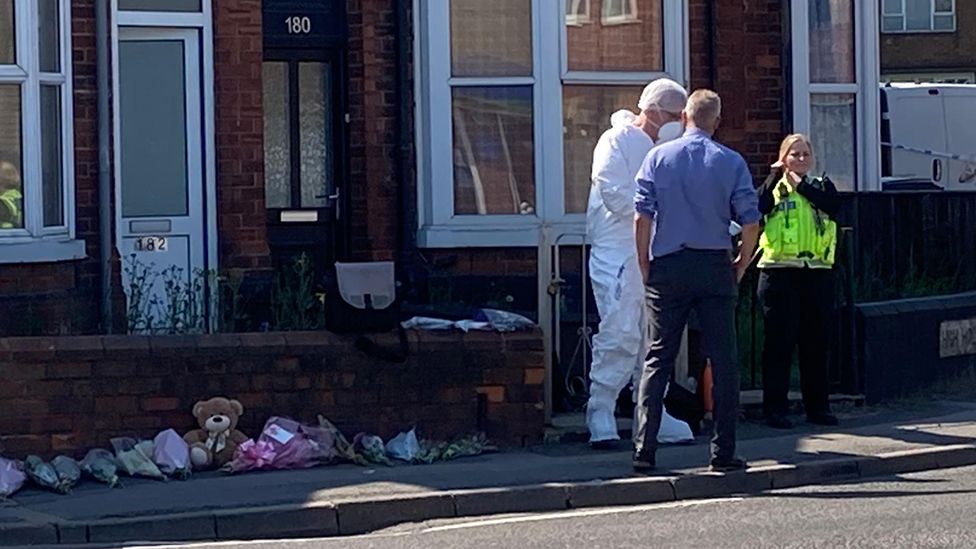 "This has been a tragic, extraordinary, and worrying set of circumstances in equal measure," Det Ch Supt Cox added.
"A woman and child have lost their lives in the most devastating way and I know that their loved ones will be feeling the magnitude of that today and our thoughts go out to them," he said.

The BBC is not responsible for the content of external sites.