Changing coronavirus restrictions creates a "noise" and "uncertainty" in people, expert warns.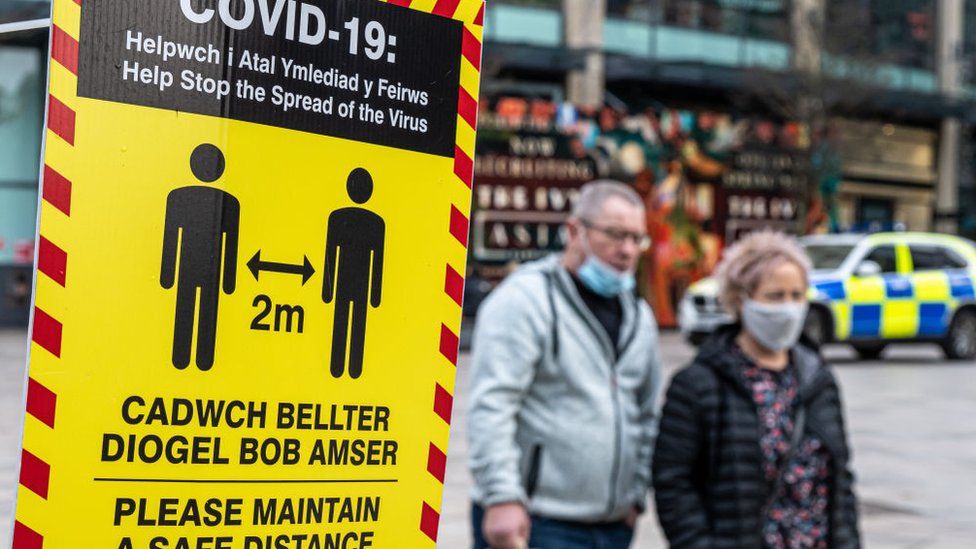 People are suffering "fatigue" and "uncertainty" over varying Covid rules, a lecturer in psychology has said.
Dr Simon Williams from Swansea University also said "potentially conflicting messages" about the Omicron variant had left people in "limbo" about what safety precautions to make.
However, hospital admissions are down on the same period last year.
Dr Williams said: "When you've got different rules in different countries, but effectively we are still sharing the UK, it really hampers people's understanding and it also undermines rules on both sides.
"And I think when we look back at this in years to come, one of the big failings, I think, across the UK, was the ability to have consistent rules – that just really hinders people," he told BBC Radio Wales Breakfast.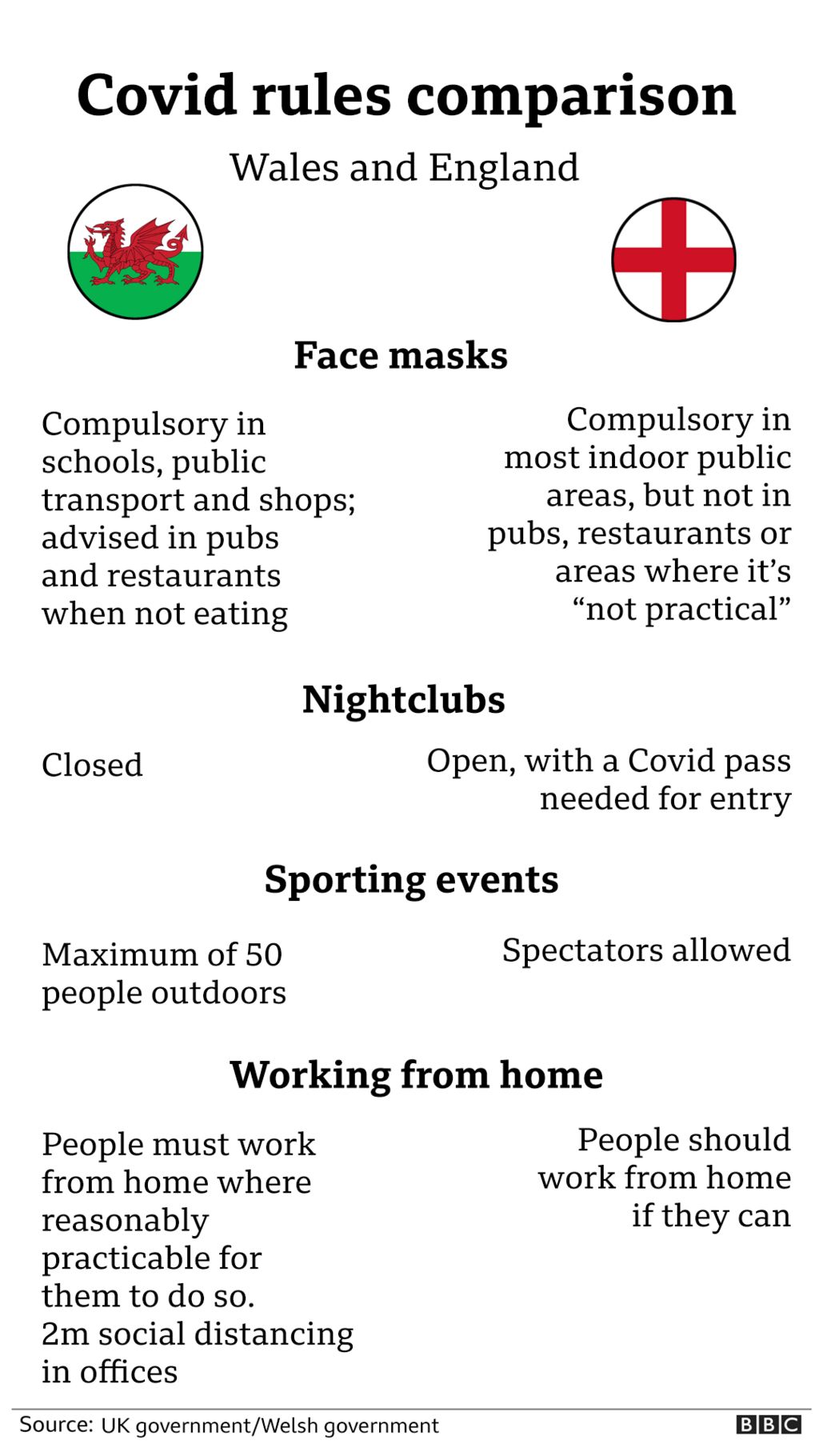 "It's always been a struggle really [with] these different sets of rules and guidance.
"And the rules have changed so frequently that there is a lot of noise in people's heads.
"This does cause a little bit of uncertainty as to what we should be doing and when."
He added: "We are seeing… a little bit of fatigue, and it's perhaps understandable psychologically."
On Friday, Mr Drakeford confirmed there would be no further changes in restrictions imposed in Wales and he criticised decisions taken by the UK government.
"Wales is taking action as is Scotland, as is Northern Ireland and are countries right across Europe and right across the globe," he said.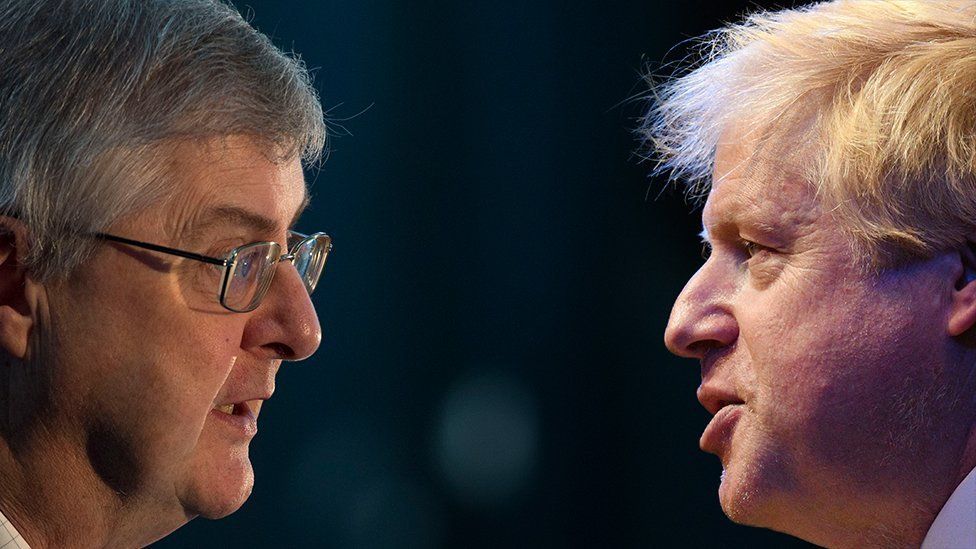 "In England, we have a government that is politically paralysed with a prime minister is unable to secure an agreement through his cabinet to take the actions that his advisors have been telling him ought to be taken."
The UK government has been asked to comment.
But Boris Johnson has previously said he hopes the country can "ride out" the latest Covid wave without extending the current "Plan B" measures, which are due to be reviewed on 26 January.
Cardiff University's Prof John Watkins said booster jabs meant the threat was no worse than that posed by Delta.
On Friday, Public Health Wales reported 7,915 new Covid cases and 21 further deaths.
The seven day rolling case rate per 100,000 has continued to climb to 2,324, compared to 2,228 reported on Thursday.
The testing positivity rate – the percentage of Covid tests returning a positive result – has fallen very slightly to 51.2%.
There was a daily average of 662 patients with confirmed Covid in hospital beds – a 77% increase on a week ago – although there were two and a half times as many people in hospital at the same point in 2021.