North West Ambulance Service warned lives would be lost if medical help was delayed during a terror attack.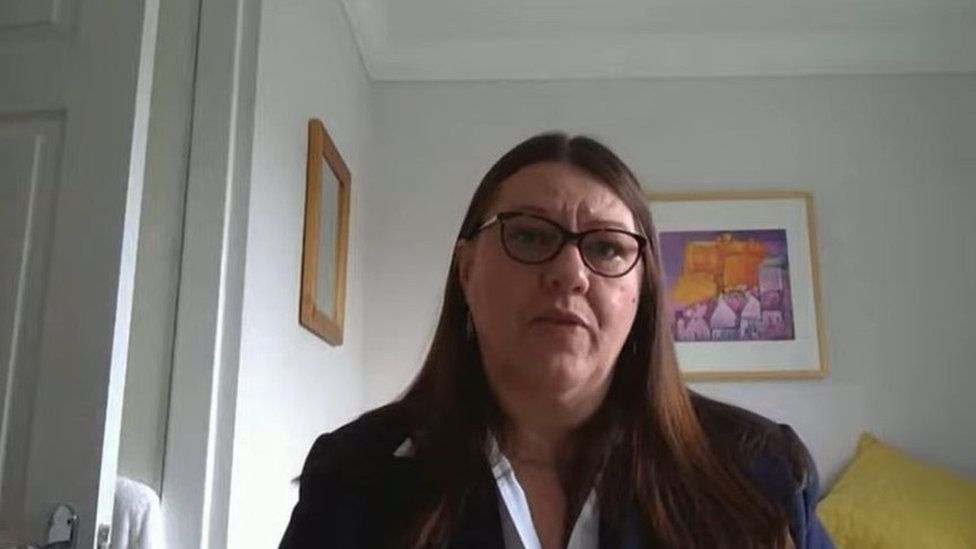 The ambulance service warned a year before the Manchester Arena bombing that lives would be lost if specialist medical help was delayed during a terror attack, an inquiry heard.
It took more than two hours to deploy triage teams in a 2016 terror training exercise, a public inquiry was told.
Retired Greater Manchester Police (GMP) Inspector June Roby said lessons should have been learned.
Twenty-two people were killed and hundreds more injured when Salman Abedi detonated a bomb at the end of an Ariana Grande concert on 22 May 2017.
The inquiry was told that, during the counter-terror training exercise at the Trafford Centre in May 2016, there was a two-hour delay in treating casualties because of serious command and communication problems with the police.
A debrief by the North West Ambulance Service (NWAS) after the drill said there was a "huge delay in deployment……this would have unequivocally resulted in unnecessary loss of life."
Retired inspector June Roby, who was responsible for devising part of the exercise, said she was not aware at the time "that there was such a big delay" but she agreed "entirely" with the NWAS statement.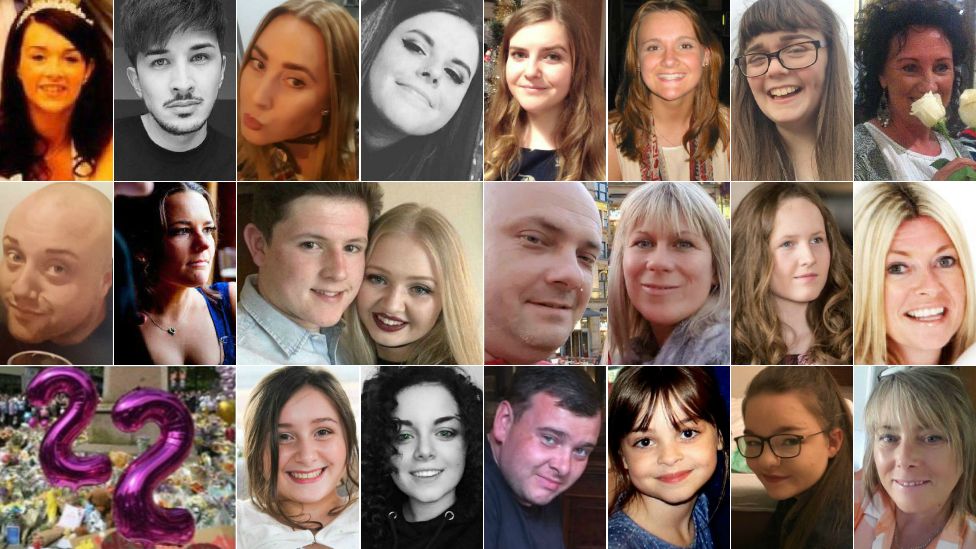 Pete Weatherby QC, representing some of the bereaved families, asked Ms Roby, if the Winchester Accord went "catastrophically wrong in terms of the multi-agency response".
She replied, "It would appear so, yes."
Ms Roby said that, while she was not responsible for how the force responded on the night of the bombing, she accepted that lessons should have been learned.
"It's a real concern that [fire and ambulance services] weren't contacted when they should have been," she said.
Before 2017, there were widespread concerns that the Force Duty Officer (FDO), who co-ordinates the initial emergency response to an attack, could be a "major point of failure".
Ms Roby said she was aware that a better plan was needed but sorting it out was "way above my pay grade".
The hearing has previously been told that the FDO on the night of the arena bombing quickly became overwhelmed.
Amid erroneous reports of gunfire and an active shooter on the loose he declared Operation Plato, the police response to a marauding terrorist firearms attack.
But he failed to inform the fire service and ambulance service, who could not contact him as his telephone line was swamped, the hearing heard.
Fire crews with specialist equipment and training were kept away from the City Room, the first fire engine arrived on scene more than two hours later and only one paramedic was at the City Room in the first 40 minutes after the blast.
The Chair of the Inquiry, Sir John Saunders asked Ms Roby if the FDO role was ever fully tested.
She said, "Not to its fullest extent, no."
John Cooper QC, who also represents some of the victims' families, asked Ms Roby if the planning policies were "inadequate".
Ms Roby said: "I disagree….I started every single exercise with 'this is not a case of if this happens, for me it's a case of when this happens.
"There is so much going on in the world that Greater Manchester cannot remain in this little bubble where nothing happens. We are going to get something at some point.'"

The BBC is not responsible for the content of external sites.