Convicted murderer Steven Gallant was on day release when he helped stop a knifeman's rampage.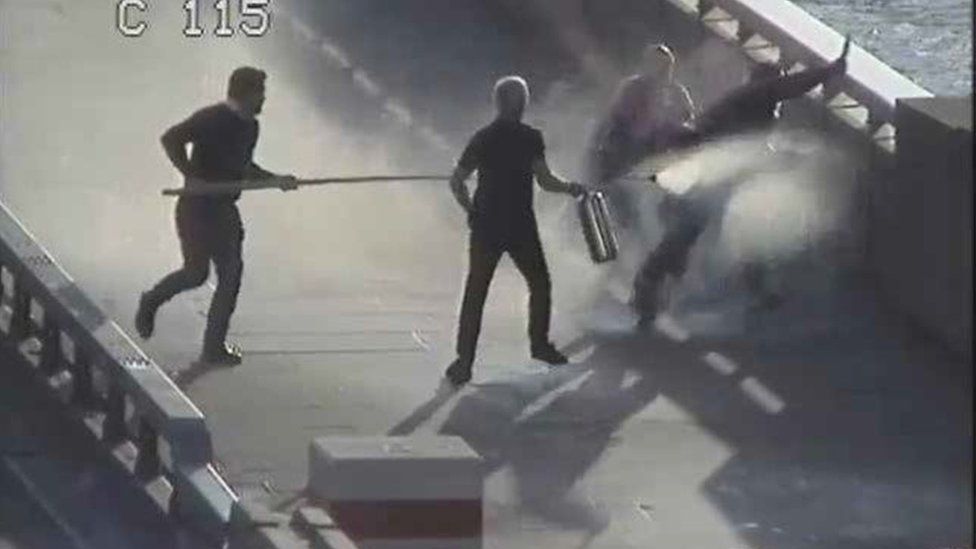 A convicted murderer who tackled the Fishmongers' Hall attacker Usman Khan on London Bridge is to be freed from prison on licence.
Mr Gallant was on day release to attend the prisoner rehabilitation conference where Khan stabbed Jack Merritt and Saskia Jones to death.
Khan was restrained by Mr Gallant and two others before being shot by police.
Once the attack began, he helped chase Khan out on to London Bridge.
As ex-prisoner John Crilly sprayed Khan with a fire extinguisher, and Darryn Frost jabbed him with a narwhal tusk, Mr Gallant pulled him to the ground where the three men held him until armed officers arrived.
Six police officers from the Met and City of London fired 20 times at Khan, including 18 shots in a 90-second period.
Mr Gallant was jailed for 17 years in 2005 for the murder of ex-firefighter Barrie Jackson in Hull.
His sentence was reduced by 10 months by the Justice Secretary Robert Buckland because of his bravery on London Bridge.
This meant that Mr Gallant was eligible for release on licence from 29 June this year.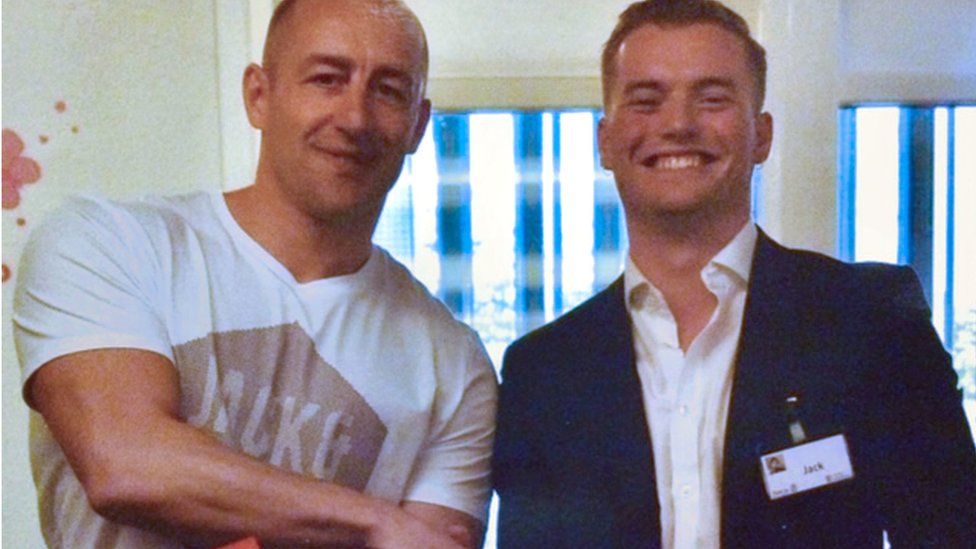 Following a hearing on 21 June the Parole Board decided Mr Gallant could be released on licence with conditions including a curfew, regular substance abuse tests and avoiding contact with his victim's family.
Mr Gallant has been in an open prison since 2019 and has done courses to do with problem-solving, alcohol and violence.
In a statement the Parole Board said: "The panel also recognised Mr Gallant's conduct during this incident but was clear that it was not a reason to direct his release."
Mr Gallant's solicitor Neil Hudgell said: "When I first met Steve he struck me as a hugely articulate and reflective person with a wealth of insight into the prison system.
"He is a shining example of reformation not only for himself, but others he has helped."
The BBC is not responsible for the content of external sites.