Six fighters, including two of the latest F-35s, fly to the prospective Nato members for joint exercises.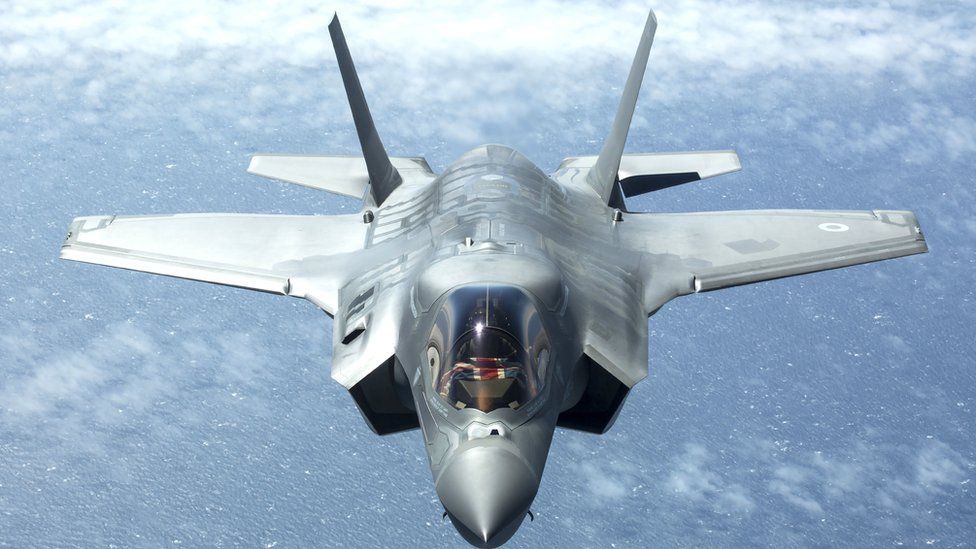 Six Royal Air Force fighter jets have flown to Finland and Sweden for joint training exercises, the MoD has said.
Defence Secretary Ben Wallace said the deployment, which came at the request of both nations, underlined the UK's commitment to strengthening collective defence capabilities.
The exercise also follows the countries' applications to join Nato following Russia's invasion of Ukraine.
Two cutting-edge F-35 jets are among the aircraft taking part.
They are conducting "high-end warfighting training" alongside four RAF Typhoons, Finnish F-18 Hornets and Swedish Gripen aircraft, UK defence officials said.
The aim of the training exercise is to allow the three air forces to strengthen their ability to operate alongside each other, the Ministry of Defence (MoD) explained.
Mr Wallace said Finland and Sweden are "important defence partners" and by joining Nato would "make the alliance stronger as we face a renewed threat in Europe".
"These deployments highlight our determination to enhance that partnership and ensure our forces can work together seamlessly," he added.
Swedish defence minister Peter Hultqvist said the training would "strengthen our ability to operate together in response to a crisis in our neighbourhood".
He said: "This is particularly important in today's challenging security environment."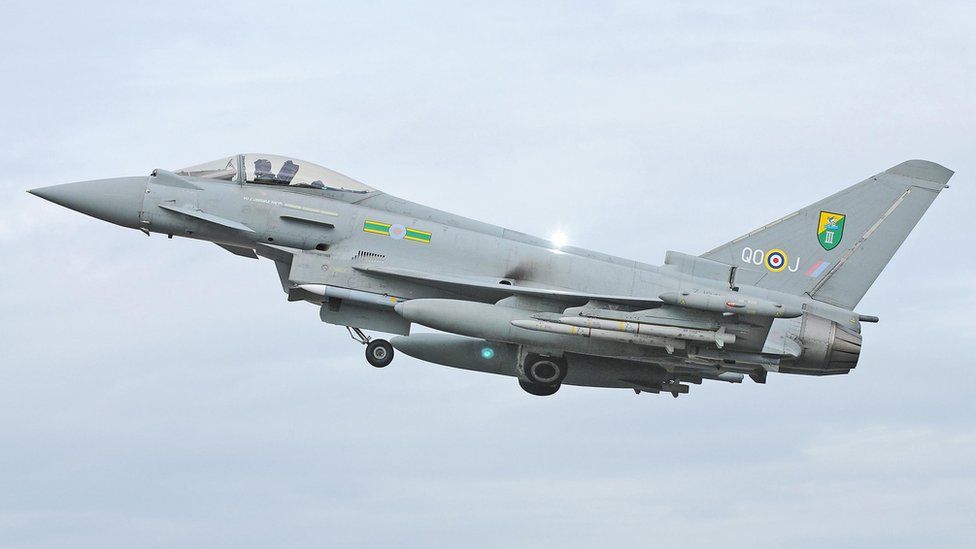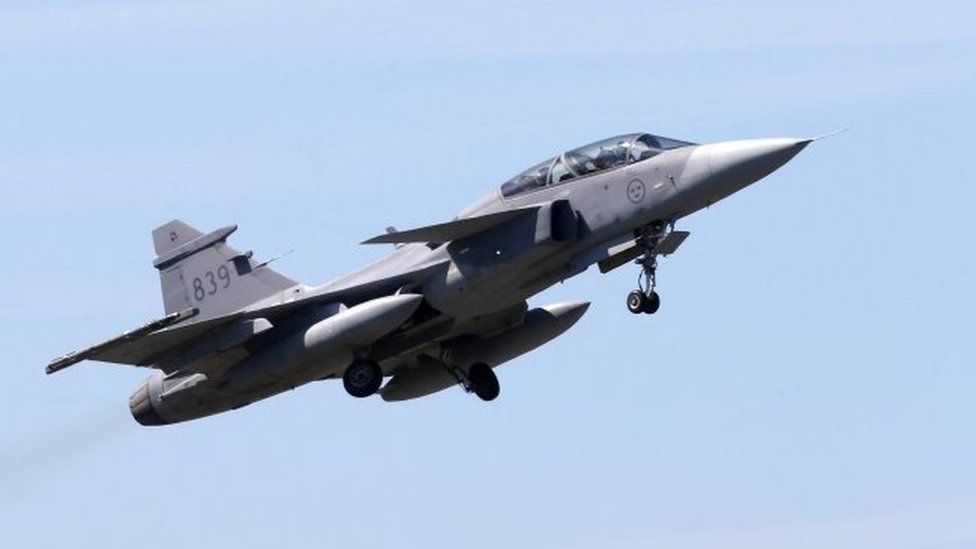 The RAF regularly takes part in air policing missions by Nato members over eastern Europe, patrolling the airspace of Romania and the Baltic states of Latvia, Lithuania and Estonia which are now members of the Western defensive alliance.
Finland has recently announced plans to purchase its own F-35s, a single-seat fighter jet produced by US aerospace firm Lockheed Martin.
The aircraft are the UK's most advanced and expensive jets. Costing almost £100m each, they can land vertically – similar to the Harrier Jump Jet – and combine radar-evading stealth technology with supersonic speeds.
The exercises represent a "practical demonstration" of the mutual security assurance declarations the UK signed with Finland and Sweden in May, the MoD said.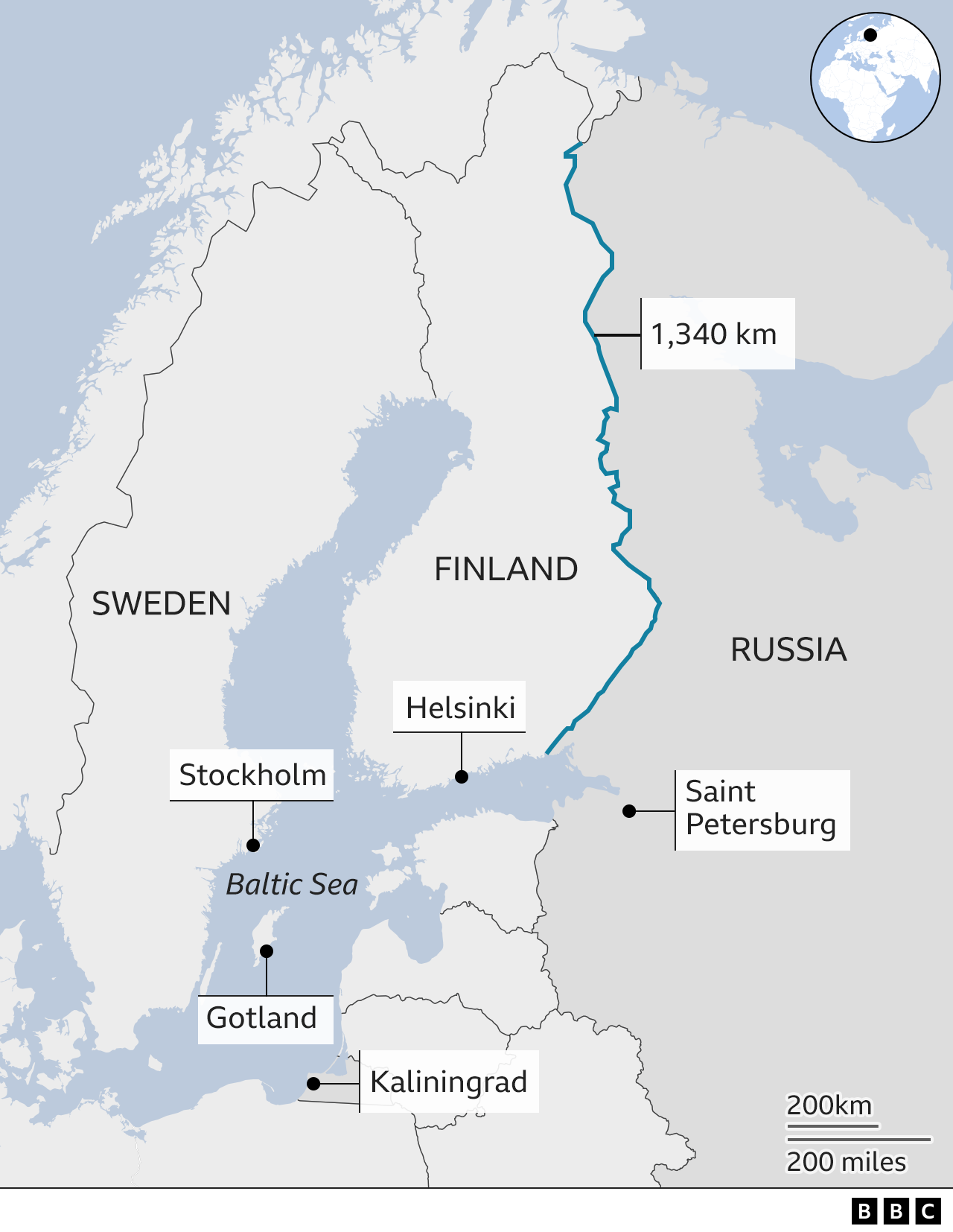 The declaration came ahead of Finland and Sweden submitting formal applications to join Nato in June – a move which represented a major shift for two nations with long histories of wartime neutrality.
The Russian government strongly opposes them joining and has issued threats over their plans to do so. Finland shares a 830-mile (1,340km) border with Russia
The process initially hit a hurdle when Turkey objected to their membership over what it saw as Sweden and Finland's willingness to host Kurdish militants. Applicants to Nato must have the approval of all 30 members to join.
However, this opposition was removed in late June after Turkey signed a security agreement which resolved its concerns at the recent Nato Summit in Madrid.
Both European Union countries are also members of the UK-led Joint Expeditionary Force, a coalition of 10 nations.