What will the lifting restrictions on weddings mean to couples and those in the industry?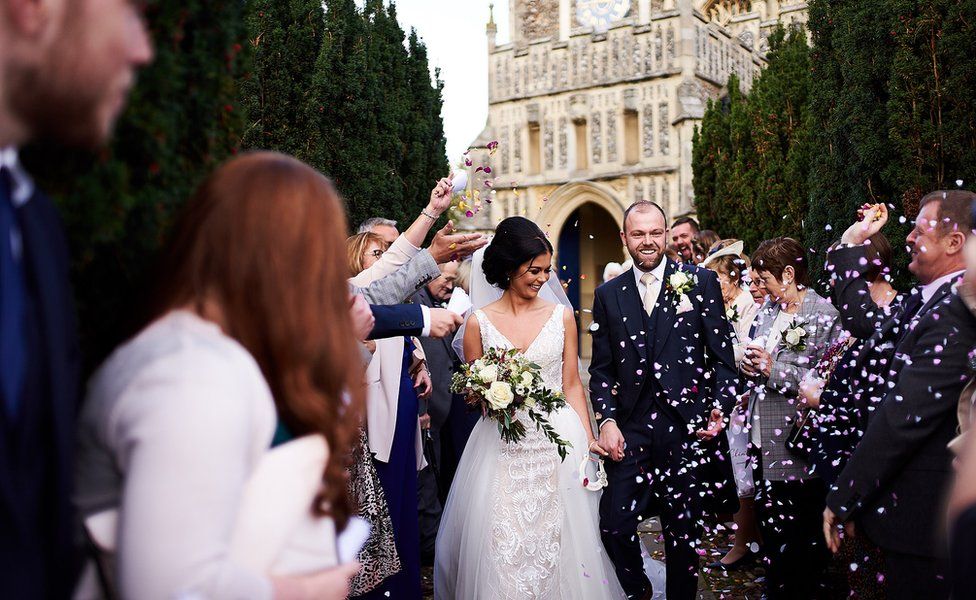 Covid lockdowns and restrictions have thrown many wedding plans into disarray over the past year. Following the prime minister's announcement on Monday, there is hope that they can go ahead later in 2021. What does this mean for the industry and to those waiting to tie the knot?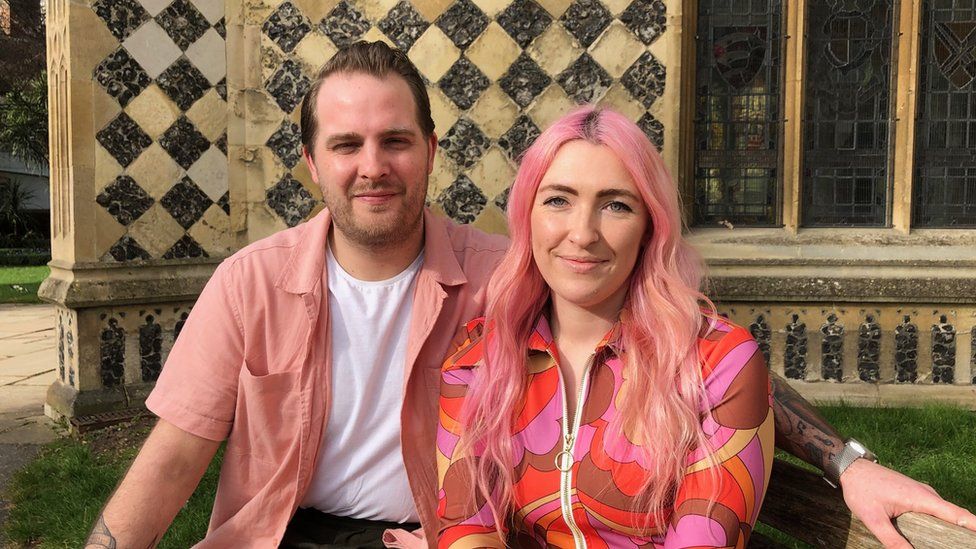 Lucy Scragg and Chris Roe not only work in the wedding industry but are also engaged to get married.
They had plans for the end of last year but, like many others, postponed their special day.
The couple, who run a bridal business in Chelmsford, put it back to May this year.
After Monday's announcement, they decided to bring it forward to April, with 15 guests at Copdock Hall, near Ipswich.
They then plan to return to the same venue to have a "big wedding" next summer, with 170 guests.
Miss Scragg, 32, says: "Getting married and having a baby is the most important thing to us right now."

Weddings in England have either been cancelled, postponed or downsized over the past year due to coronavirus
Couples have faced the dilemma of either selecting no more than a handful of guests or putting off their big day altogether
Current lockdown restrictions mean ceremonies can take place with only six people, and only under exceptional circumstances
The government's roadmap for lifting lockdown measures will gradually lift restrictions on marriage ceremonies
It is hoped up to 15 people can attend from 12 April and then up to 30 by mid-May
The government hopes weddings will be restriction-free from 21 June

Mr Roe, 34, adds: "We have decided, after the announcement, to bring our wedding forward a bit more, hopefully by about month, and just have 15 people so we can still be married.
"Then we are going to postpone our big wedding until next year so we can have all of the guests there.
"It's been so difficult to get excited about planning the wedding because we don't know what's going to happen.
"We haven't been able to be excited about planning a wedding because until now we didn't even know what we were going to do about our wedding."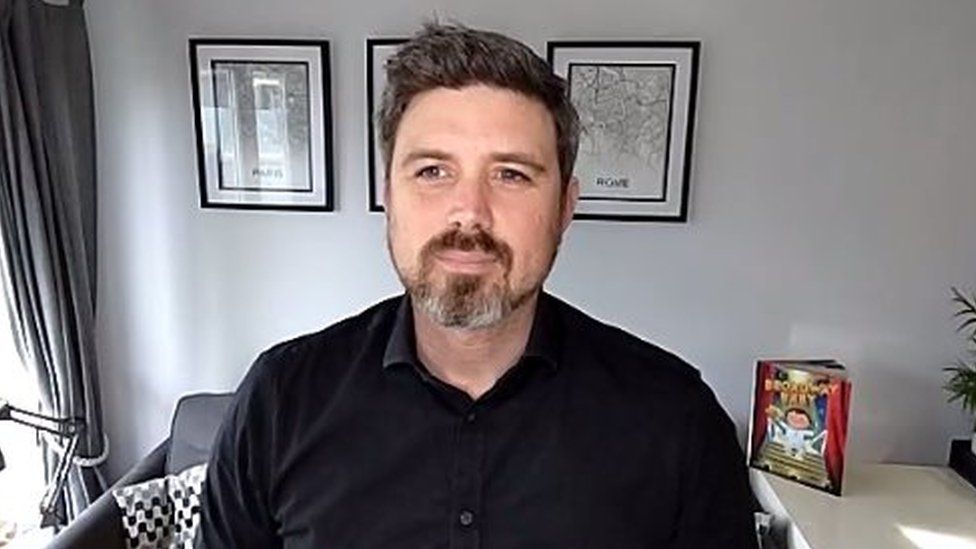 For wedding photographer Carl Middleton, the pandemic has hit his business hard.
He says he would normally be capturing images at 40 weddings a year – but has only been to five in the past 12 months.
His wife, who is also a wedding photographer and director of the firm, has had to take on a temporary part-time job and he says they got a "tiny bit" of furlough money.
Mr Middleton says although Monday's announcement has given them "some sort of good future from June onwards, it's wiping out all of the first part of this year as well".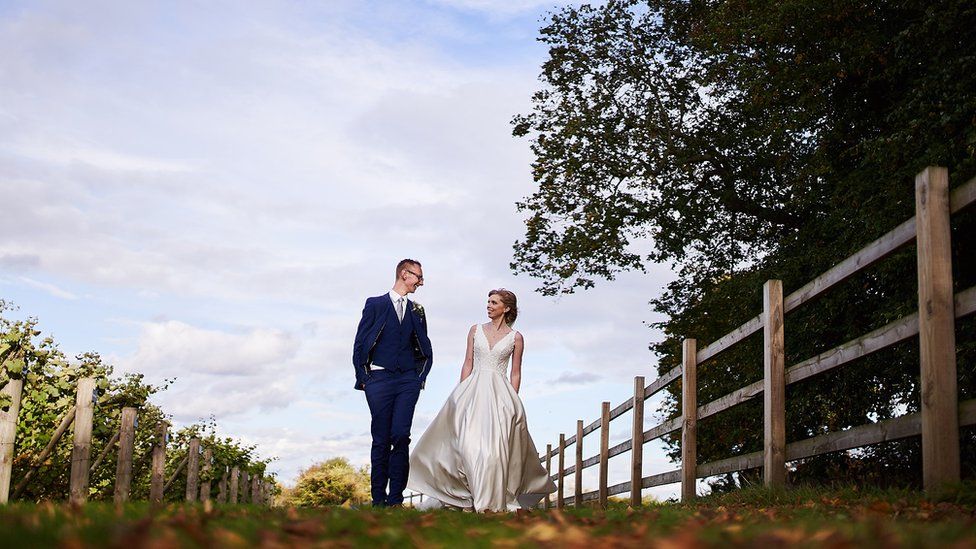 The Ipswich-based photographer says from the moment Boris Johnson made the announcement on Monday, his phone has been "ringing off the hook".
"A lot of people whose wedding falls just before 21 June are all trying to move to July or August or next year, so we've got a very empty calendar for the start of this year but then it gets very, very busy after June," he says.
Mr Middleton, who has been a photographer for 18 years, says the announcement gives them "confidence for the future, certainly for weddings in 2022", which he says they expect to be back to "completely normal".
However, he fears "people's confidence in big weddings is going to be eroded" and thinks they can expect to see few years of a lot smaller weddings going ahead.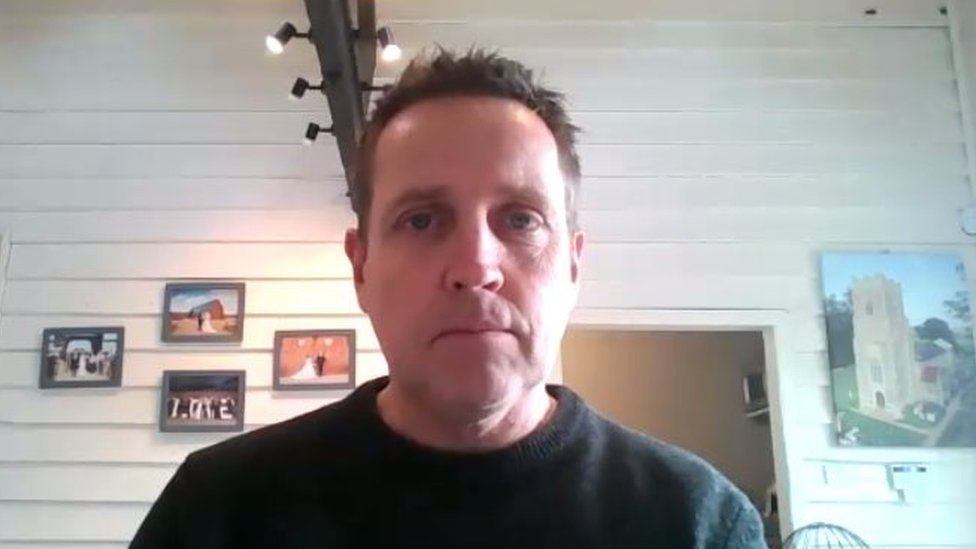 "There is light at the end of the tunnel," says wedding venue owner Ian Evans.
"To say from 21 June you can now operate normally is a huge relief and weight off our shoulders."
Mr Evans, who runs Copdock Hall, a Grade-II Elizabethan barn, near Ipswich, welcomes Monday's announcement.
He says: "It was actually really good and useful for a business like us who have been frustrated over the last 12 months because basically we didn't know what we could and couldn't do.
"Now it's quite clear, we can do weddings for 15 people for a certain time, then 30.
"But most importantly from the end of June onwards we can have normal weddings with normal ceremonies, discos and drinks, everything you'd expect to have at a wedding.
"So actually, yes it's a bit frustrating that it's a bit slower than we'd want, but actually having a date where we can start is a godsend."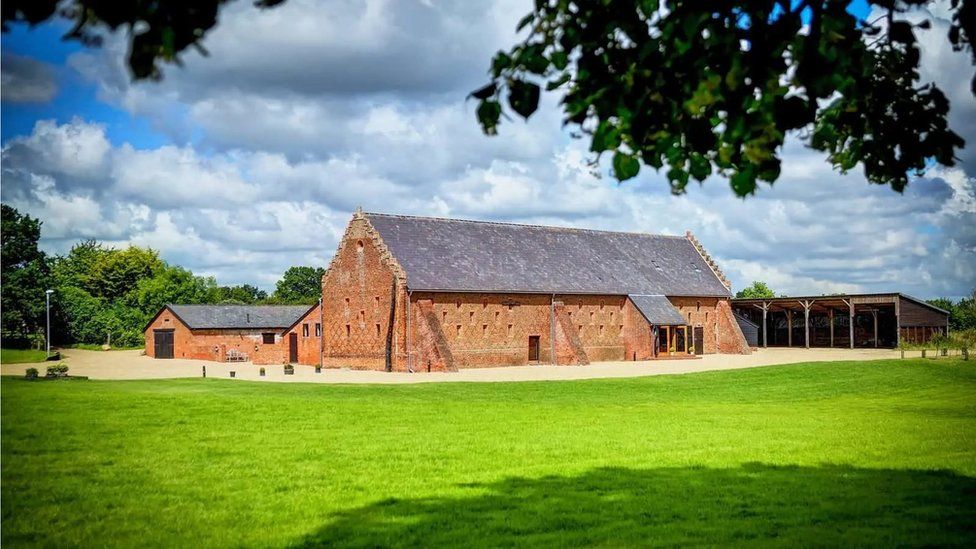 He says the past year has been "painful", not only for his business but also for other venues, suppliers, DJs, caterers, hairdressers and everyone associated with the industry.
"And of course it's been very painful for couples who are looking forward to their big day but then can't put a date in the diary," he adds.
But, he says, Monday's announcement has brought some "certainty" and the "phone hasn't stopped ringing"
"It's almost like the floodgates have opened, not just for existing clients, but the new ones."

The BBC is not responsible for the content of external sites.