A man suing Gwyneth Paltrow over a ski crash says it sounded "like someone was out of control".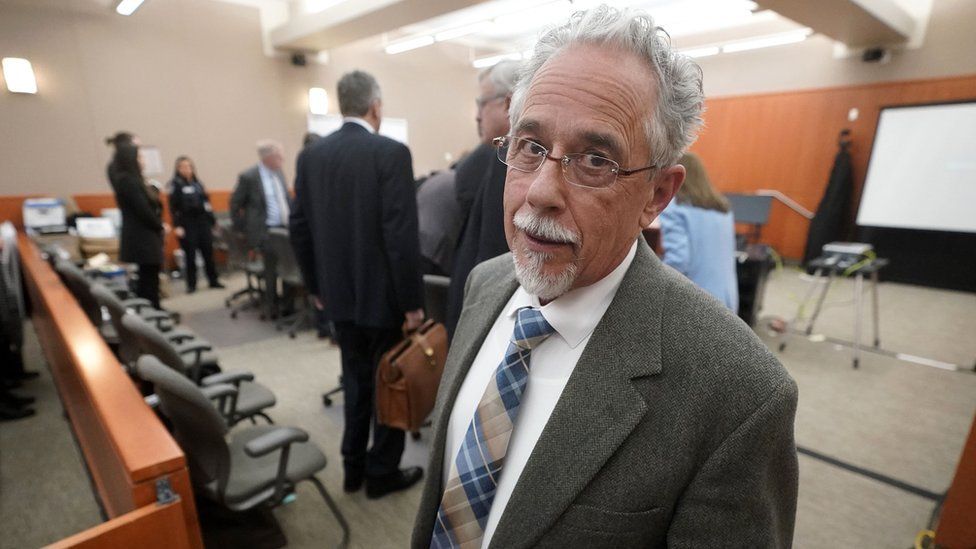 A man suing Gwyneth Paltrow over a ski accident heard a "blood-curdling scream" shortly before the collision, a court in Utah has heard.
Terry Sanderson, 76, said it sounded "like someone was out of control" and he had never been hit so hard skiing.
He accuses the actress of being responsible for the 2016 crash and is seeking damages of $300,000 (£245,000)
Ms Paltrow, 50, has denied being responsible and countersued for $1 and her legal costs.
A ski instructor told the jury on Monday that the actress was not a reckless skier.
Testifying on Friday, Ms Paltrow had said the incident in Park City, Utah, left her with a sore knee and she got a massage afterwards.
On Monday, Mr Sanderson described hearing the scream in the moments before the collision, saying: "It was like somebody was out of control and going to hit a tree and was going to die."
He said he had never been struck so hard while skiing, describing the crash as a "serious, serious smack".
Mr Sanderson also told the court he had suffered physical, mental and emotional injuries from the accident.
He said these medical issues had changed his relationships with his children, as well as contributing to his split from his partner and losing friends.
But an instructor from at Deer Valley ski resort – where the incident took place – told the jury Ms Paltrow was not a "reckless" or "dangerous" skier and was skilled at "making short radius turns".
Eric Christiansen, who was teaching Ms Paltrow's son Moses on the day, also said that neither Ms Paltrow nor Mr Sanderson had asked for assistance from a ski patrol after the incident.