Alok Sharma says Glasgow Climate Pact is historic but China and India have to explain themselves.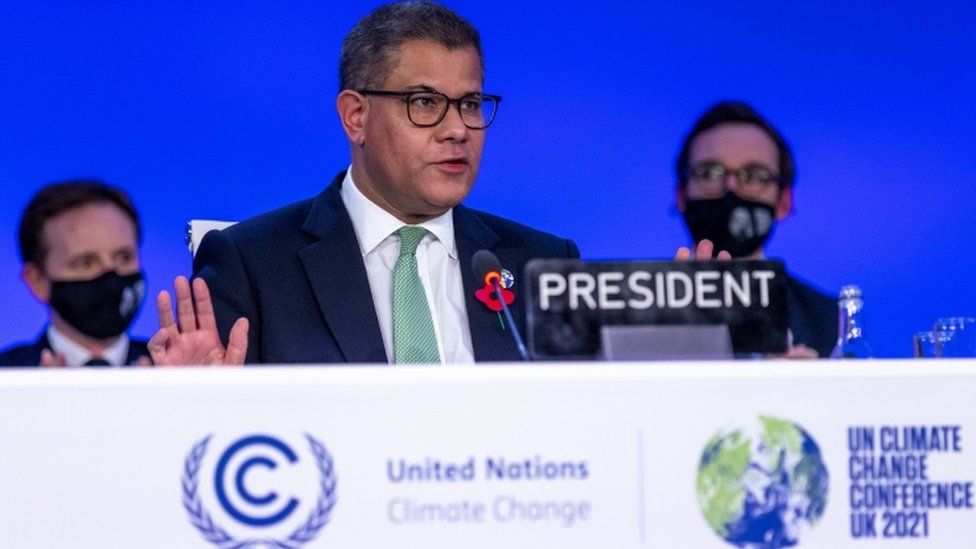 China and India will have to explain themselves to climate vulnerable nations, COP26 President Alok Sharma said.
It comes after the two nations pushed for the language on coal to change from "phase out" to "phase down" in the deal agreed at the climate summit.
But Mr Sharma insisted the "historic" deal "keeps 1.5C within reach".
It is the first ever climate deal that plans explicitly to reduce coal – the worst fossil fuel for greenhouse gases.
Mr Sharma said the deal struck in the Glasgow Climate Pact was a "fragile win".
He urged China and India to "justify" their actions to nations that are more vulnerable to the effects of global warming.
Mr Sharma told BBC One's Andrew Marr Show that his role was to "build consensus" on the final deal. He denied that the Glasgow Pact had ended in failure.
The COP26 climate summit in Glasgow had to go into overtime for the deal to be agreed and came to an end on Saturday.