The pipeline was shut down and specialist oil spill companies brought in after the 200-barrel leak.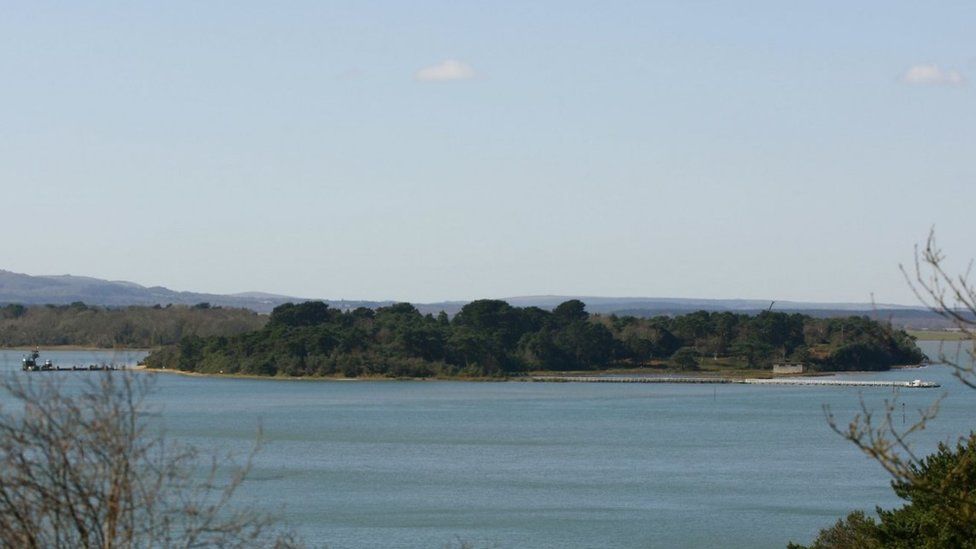 A leak from a pipeline at an onshore oil field into the water at Poole Harbour in Dorset is "unacceptable", its council leader has said.
About 200 barrels of reservoir fluid, including oil, leaked from a pipeline run by Perenco, on Sunday.
Bournemouth Christchurch and Poole Council leader Philip Broadhead said: "Serious questions need to be answered."
People are being urged not to swim at the harbour or surrounding areas.
Jim Stewart, of Poole Harbour Commissioners (PHC), said a team of 60, aided by a helicopter and drones, were currently involved with the response.
"Poole Harbour is one of the largest natural harbours in the world – it's a huge area so we have four separate teams combing the harbour to understand the extent of the spill at this stage and where it has come ashore," he said.
"Some of that oil has already been captured during operations yesterday [Sunday].
"It's too early to say what caused the leak. We'll be looking at how exactly it happened and get reassurance it doesn't happen in future."
The leak came from Wytch Farm, an oil field and processing facility that produces about 14,000 barrels of oil equivalent per day.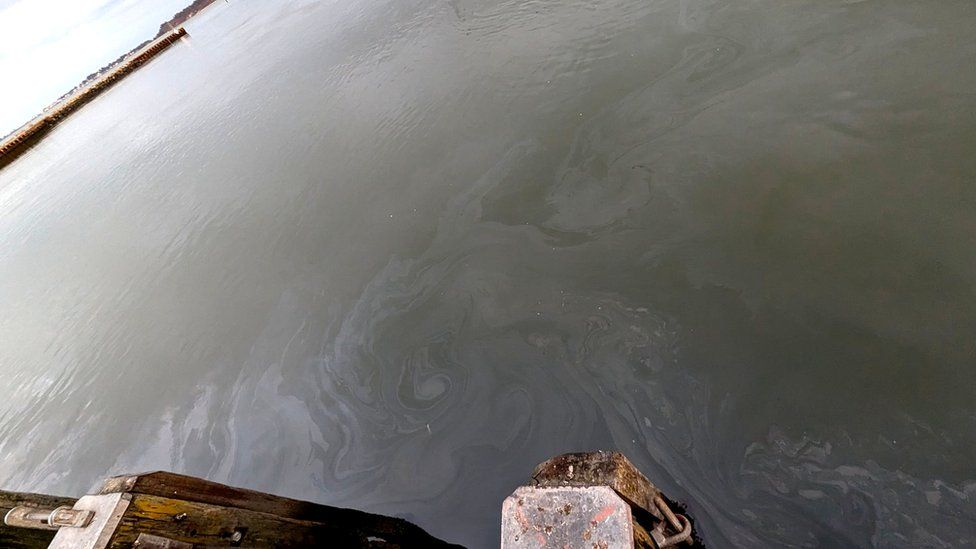 Mr Broadhead said: "When I first heard about this yesterday I was angry and disappointed.
"From what we are hearing it is a small leak of reservoir fluid which was caught fortunately quite quickly – they've stopped any further leaks, they've got booms up, so one hopes at the moment that we have avoided any real disaster here.
"We won't know more until this morning but the early indications are that the surface slick is already dispersing. You want it out to sea and dispersing as quickly as possible.
"It's unacceptable – the operator has already said there will be an investigation… but some serious questions need to be answered."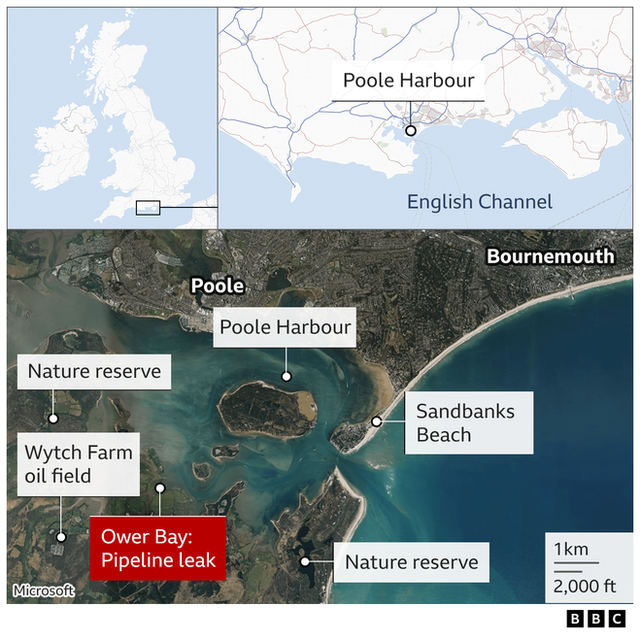 Boat owner Steve Harding said he first encountered oil on the water on Sunday at the the exit to Salterns Marina on the eastern side of the harbour.
"I'm out on the water quite a lot and this was definitely noticeable – there was a significant amount of oil on the surface of the water," he said.
"The sea area that this has dispersed over looks to be pretty big unfortunately. I certainly won't be on the water this week, and let the authorities do their work."
Annie Gilbert and her husband Ian have run a business fishing for bass in the harbour for almost 20 years.
"Poole Harbour is a bass nursery area – and obviously the fish come in to breed and spawn. It may affect us in the future," she said.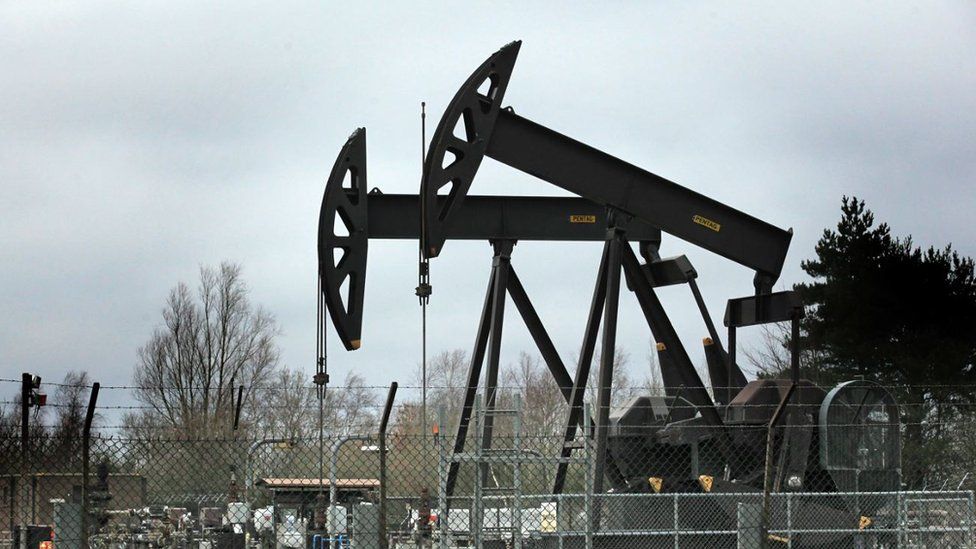 PHC said on Sunday that Perenco had reported "no risk" of further leakage after the pipeline was shut down and booms were placed on either side of the leak to minimise pollution.
It urged members of the public not to swim at the harbour or nearby until further notice.
About 200 barrels of reservoir fluid was released after the leak occurred at Wytch Farm.
Perenco said each barrel contained 158 litres (35 gallons) of fluids which were "a mix of water with a small amount of oil" made up of 85% water and 15% oil.
The firm said: "The exact amounts discharged are not yet known. It was a limited amount which was quickly stopped, contained and is being cleaned."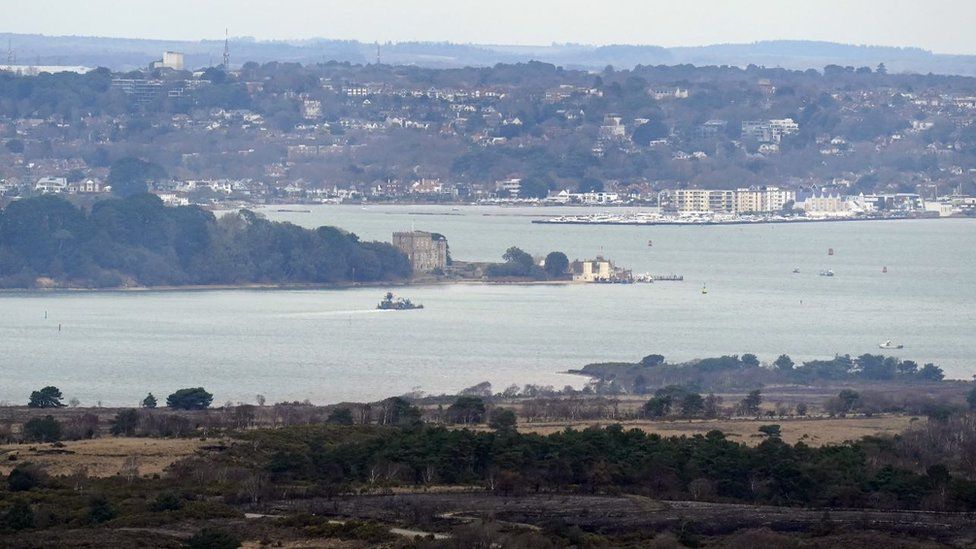 At the scene: BBC correspondent Simon Jones
People I've been speaking to here at Poole Harbour are concerned.
The skipper of a charter boat heading out to sea told me he didn't know what he would find in the water; and fishing boats are loading up for a day at sea, hoping their work will be unaffected.
Their crew members are all asking the same questions as the authorities: just how much oil has leaked, how easily can it be cleaned up, and how serious will any lasting impact be?
It may take some time to establish that. But in an area popular with swimmers and nature lovers, it's a case of watching and waiting and hoping for the best.

Its saltmarshes and mudflats are a feeding and breeding ground for seabirds including spoonbills, avocets and black-tailed godwits.
It was the first such site to specifically include subtidal areas to protect the feeding areas of internationally-important term areas, and was increased in size in 2019.
The National Trust said it was "not aware" of any pollution washing ashore on its land, including Brownsea Island nature reserve, following the spill.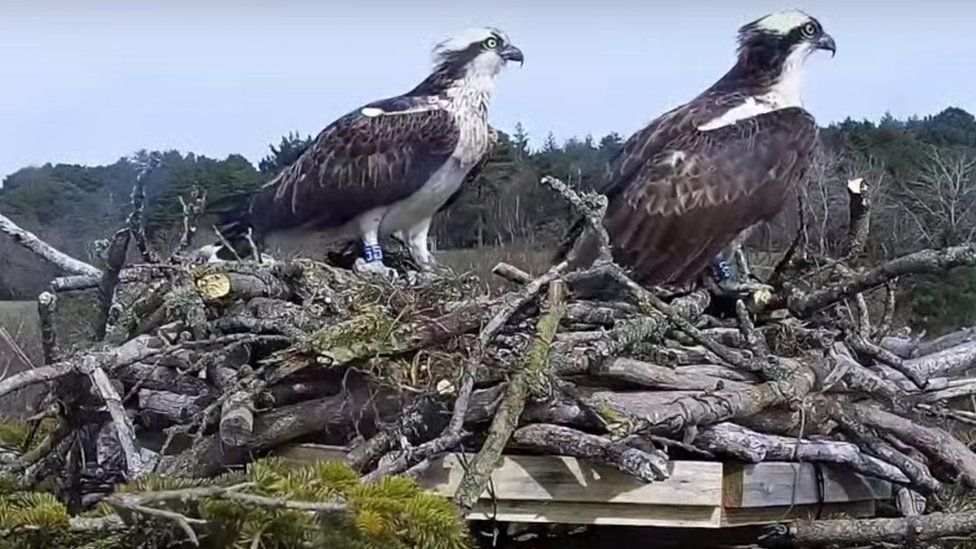 The harbour is also home to an osprey reintroduction programme, aiming to establish a breeding population of the fish-eating birds of prey after 200 years.
A male osprey, thought to be from a breeding pair, returned to the site at the weekend, having successfully hatched two chicks last spring – although one later died.
Conservation group Birds of Poole Harbour said the spill was "incredibly worrying", although there had been no confirmed cases of birds in distress as a result of the pollution.
"Right now huge numbers of birds are on the move, having over-wintered further south and will soon be using Poole Harbour as a service station to feed up before continuing north," it said.
"We ask that the public remain vigilant and report any birds that look in distress."
Anyone who has come into contact with the spill should wash themselves immediately with soap and water. If eyes have come into contact with the spill, they should be rinsed with water.
The pipeline has been shutdown.

Related Internet Links
The BBC is not responsible for the content of external sites.