The government defends new plans to tackle anti-social behaviour by clamping down on nitrous oxide.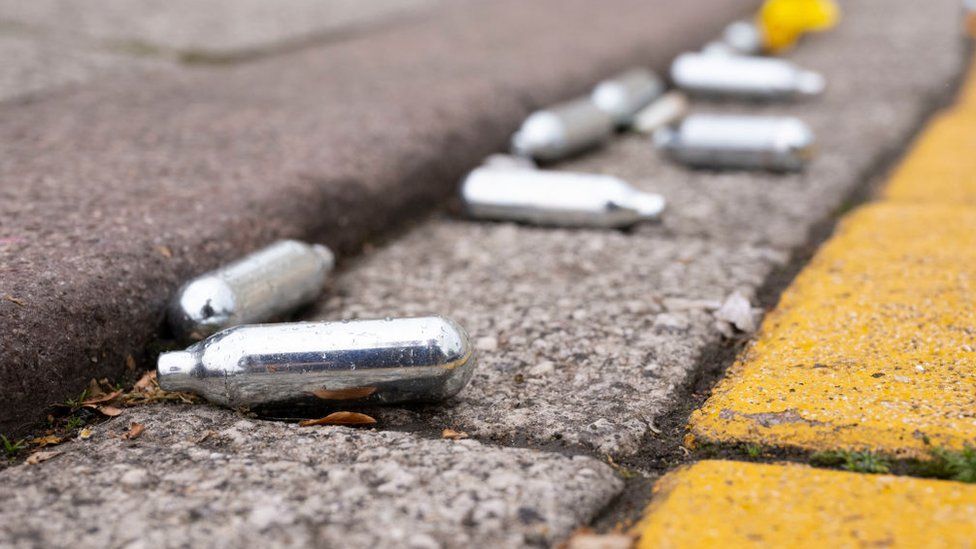 A ban on laughing gas will not stop people using it and will drive it into criminal hands, say experts.
The government has defended its plans to tackle anti-social behaviour, including making the possession of nitrous oxide a criminal offence.
The Drug Science Scientific Committee says a blanket ban "is completely disproportionate" and "would likely deliver more harm than good".
The £160m plan will also address homelessness, begging and graffiti.
Unveiling his plans to clamp down on anti-social behaviour on Monday, Prime Minister Rishi Sunak said there was a need for a "zero-tolerance" approach and stressed the importance of "immediate justice".
Speaking at a boxing club in Chelmsford, Essex, Mr Sunak said he wanted to deal with a small minority of people who were being disruptive.
He confirmed the government's stance on laughing gas, saying it would tackle the "scourge" of drugs.
The decision goes against advice from the Advisory Council on the Misuse of Drugs (ACMD) which recently said nitrous oxide should not be banned under the Misuse of Drugs Act 1971.
Nitrous oxide, sold in metal canisters, is known as NOS and is one of the most-used drugs by UK 16 to 24-year-olds.
David Badcock, from the Drug Science Scientific Committee, said he was "disheartened" at the proposed ban and the government was "going completely against its own advisory panel".
"What's the point in the ACMD when the very best scientists and experts have looked at the evidence and advised what to do and they completely ignore it?
"It won't stop young people using it, banning any substance just drives it into criminal hands and the inherent risks associated with the black market come into play, I don't think it will stop people doing it", he told the PA news agency.
Steve Rolles, senior policy analyst at the Transform Drug Policy Foundation, said criminalising nitrous oxide would "hand control of the product to criminal gangs".
Prof Adam Winstock, an addiction medicine specialist and founder of the Global Drug Survey, told the BBC that getting a criminal record "is going to be a far greater harm than the risks for the vast majority of people using nitrous oxide".
Reducing the risks is "better achieved with smart education, not blunt regulation that may compound existing harms and create new ones", he added.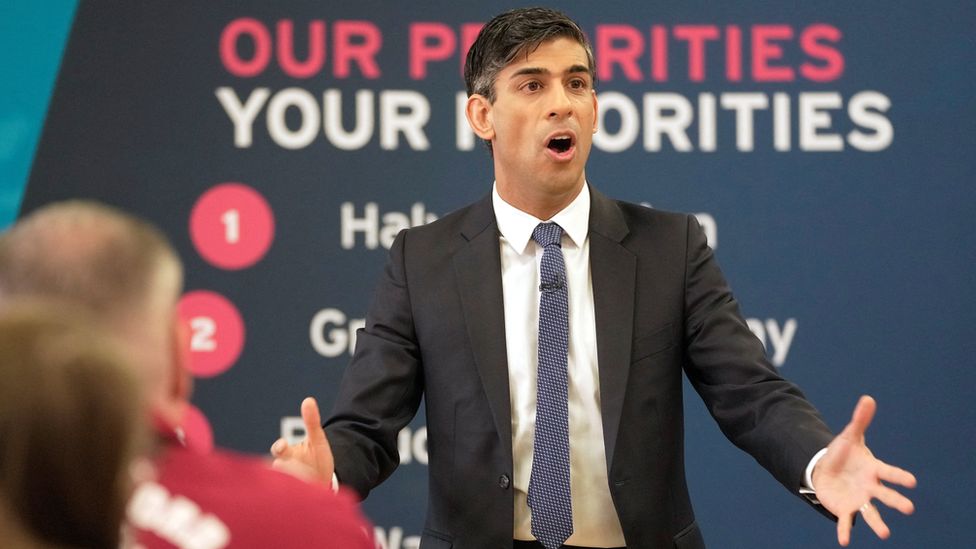 The BBC understands the ban would be issued under the Misuse of Drugs Act 1971, which regulates drugs based on their perceived harm and potential for misuse.
It is already illegal to produce or supply the gas for its psychoactive effects under the Psychoactive Substances Act 2016. The law makes production, supply and importation of nitrous oxide for human consumption illegal, but not possession.
Addressing people judged to be causing a "nuisance on the street"
Tougher fines for littering, graffiti and fly-tipping
Making offenders swiftly clear up vandalism
Giving communities a say on how offenders are punished
A strategy of "hotspot" policing including more patrols
More funding for youth centres
Under the plan, 16 areas in England and Wales will get funding for either "hotspot" policing or a new "immediate justice" scheme to deliver swift and visible punishments. A few areas will trial both schemes.
The areas include Northumbria, Cleveland, Derbyshire, Durham, Nottinghamshire, Merseyside, Sussex, Dorset, Northamptonshire, West Yorkshire, West Midlands, South Yorkshire, Essex, Lancashire, South Wales and Staffordshire.
The government has defended its plans to clamp down on laughing gas, with Policing Minister Chris Philp saying there were concerns that nitrous oxide was being consumed on "a very large scale".
Questioned about the government's decision to move against the ACMD's advice, he said: "We have taken a broader view – considering firstly the social harms caused by nitrous oxide, the contribution it makes to anti-social behaviour, a sense sometimes of menace in local communities, the littering that goes with it and also the very early evidence of some medical harm."
Speaking on the BBC Radio 4's Today Programme, Mr Philp said a tougher approach on controlling the supply of nitrous oxide was needed "because we think it is fuelling anti-social behaviour".
Levelling Up Secretary Michael Gove said the recreational use of laughing gas is having an "unacceptable" effect on people's perception of safety in public spaces.
"We are doing this because if you walk through any urban park you will see these little silver cannister which are the evidence of people regarding public spaces as arenas for drug taking," he said on the BBC's Sunday with Laura Kuenssberg programme.
According to the ACDM, the number of deaths and demand for treatment for problematic use of nitrous oxide remains low compared to other drugs.
However, there have been reports of an increase in neurological harms, including nerve and spinal cord damage, related to heavy and persistent use.
Earlier this year the Home Office asked the ACMD to provide advice on whether to make possession of nitrous oxide a crime.
The report recommended the substance should not be controlled under the Misuse of Drugs Act 1971 – which allows the use of life sentences for those supplying or producing some drugs.
The review also found "no substantive evidence of links between nitrous oxide and anti-social behaviour" aside from littering.
Nitrous oxide is also regularly used as an anaesthetic in medicine and dentistry, and as a gas for making whipped cream in cooking.
Labour backed the plans to ban the sale of nitrous oxide. Shadow culture secretary Lucy Powell said its use "causes a huge amount of littering disruption and anti-social behaviour".
She added: "We do need to tackle at source these kind of behaviours that are blights on our community."