Malcolm Brown developed a rare autoimmune disease after suffering food poisoning while on a self-catering trip.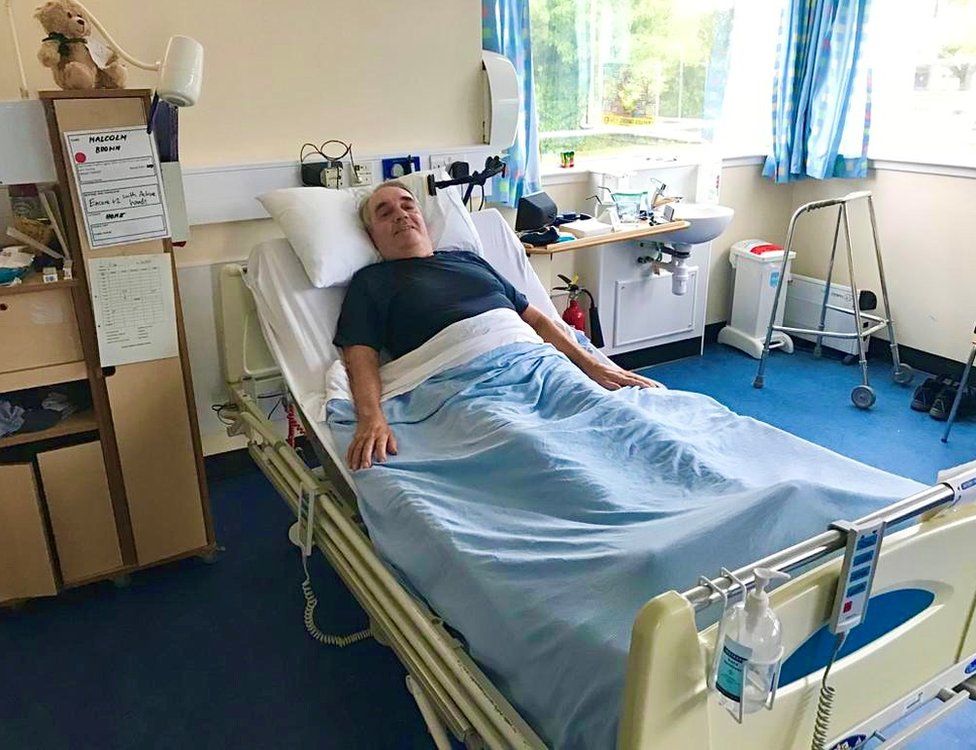 Malcolm Brown thought he was just dehydrated when his legs stopped working after a bout of food poisoning on holiday in Turkey.
But when his hands and arms also went numb and his vision blurred, he knew something was seriously wrong.
He then became completely paralysed from the neck down.
The retired engineer was taken to hospital in Edinburgh, where he was diagnosed with the rare autoimmune disease Guillain-Barre syndrome.
He spoke to BBC Scotland from his hospital bed using a voice-activated Alexa, because he cannot hold a phone.
The 71-year-old explained how he and his wife Janis had flown to Turkey for a two-week self-catering holiday in Kusadasi on 19 September last year.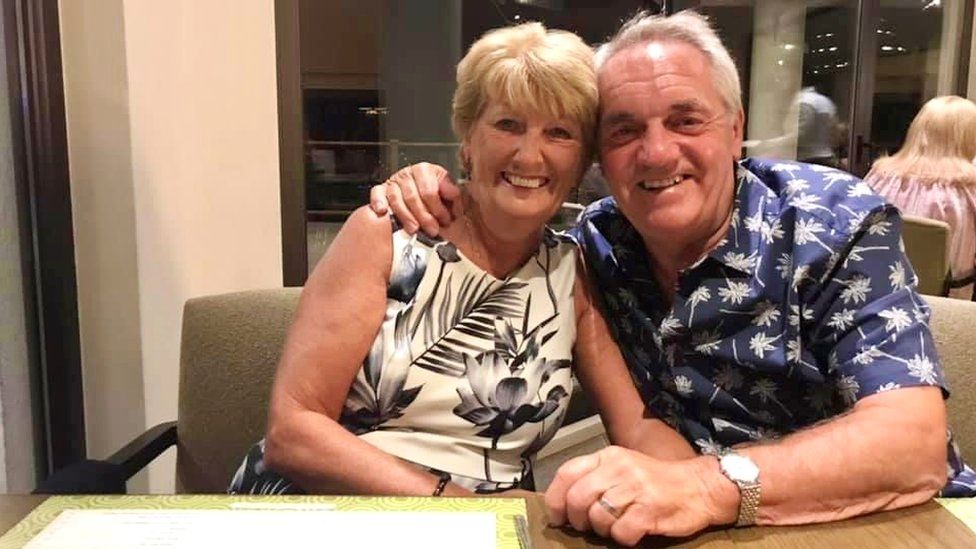 However, Malcolm got food poisoning and spent a week ill in bed.
The couple believe the cause was some cheese they had bought in a supermarket.
Malcolm fell ill after having it, but Janis had not eaten any. A friend who ate some of the cheese the following day also suffered from food poisoning.
When they returned to Edinburgh, Malcolm began "feeling funny", with a tingling in his fingers and weak legs.
"I got out of the car and fell on my back in the driveway and I couldn't get up," he said.
"Janis managed to turn me over and I crawled on my stomach. Then I couldn't put clothes on as I had no grip and Janis had to dress me.
"I couldn't hold a spoon to my mouth or the kettle vertically, and that's when I thought it was something more than dehydration.
"I was deteriorating quickly and it was frightening not knowing what was wrong."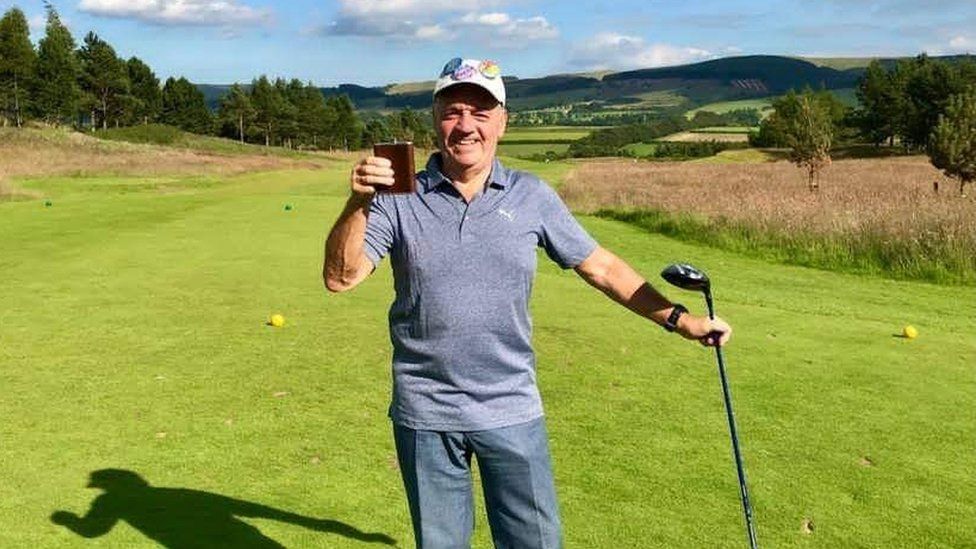 Malcolm said that one day he was fit and active, and the next he couldn't do anything.
"I never thought something could do this to me," he said.
"The hardest part has been accepting help from the hospital staff and Janis. I don't want to be a burden on Janis.
"She has just spent 10 years looking after her parents, so I don't want her to have another invalid. I'm not worried for myself, it's depending on Janis that I worry about."
Janis said it was "awful" to see Malcolm paralysed from the neck down.
"He would just fall over like a giant helpless baby and would have to get hoisted out of bed," she said.
"Our two daughters have not been allowed to see him for almost nine months.
"It has been a nightmare. I wasn't allowed in to see Malcolm for five months over Christmas due to Covid restrictions."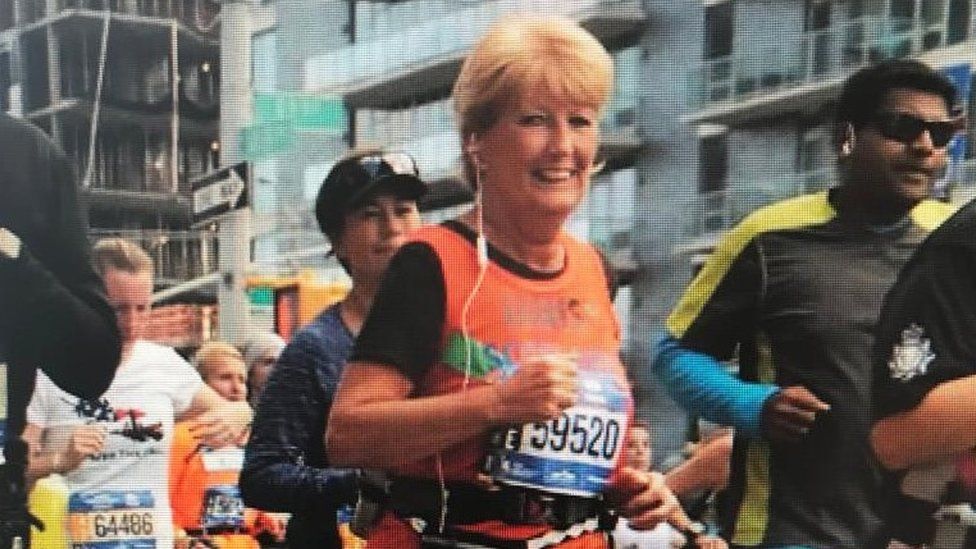 Janis called Gain, the Guillain-Barre syndrome charity, to find out if she could buy any technology which would enable her husband to make calls without using his hands.
"That's when they offered to pay for a voice-activation system.
"I paid for it, but it got me thinking that it was great that the charity pays for things like that to help people, so I wanted to raise money for them."
As a result Janis, 69, has been running the equivalent distance between Lands End to John O'Groats – 874 miles – to raise money for Gain. She has just 10 miles left to complete.
The condition means that Malcolm's immune system has been attacking its own nervous system.
The immune system normally attacks any germs that get into the body, but in people with Guillain-Barre syndrome something goes wrong and it mistakenly attacks and damages the nerves.
It is not clear why this happens, but the condition often happens after an infection of the airways, such as flu, or an infection of the digestive system, such as food poisoning or a stomach bug.
Doctors said that although it is unclear how much damage has been done to Malcolm's nerves, they could repair in between 12 and 18 months. Nerves grow one millimetre a day.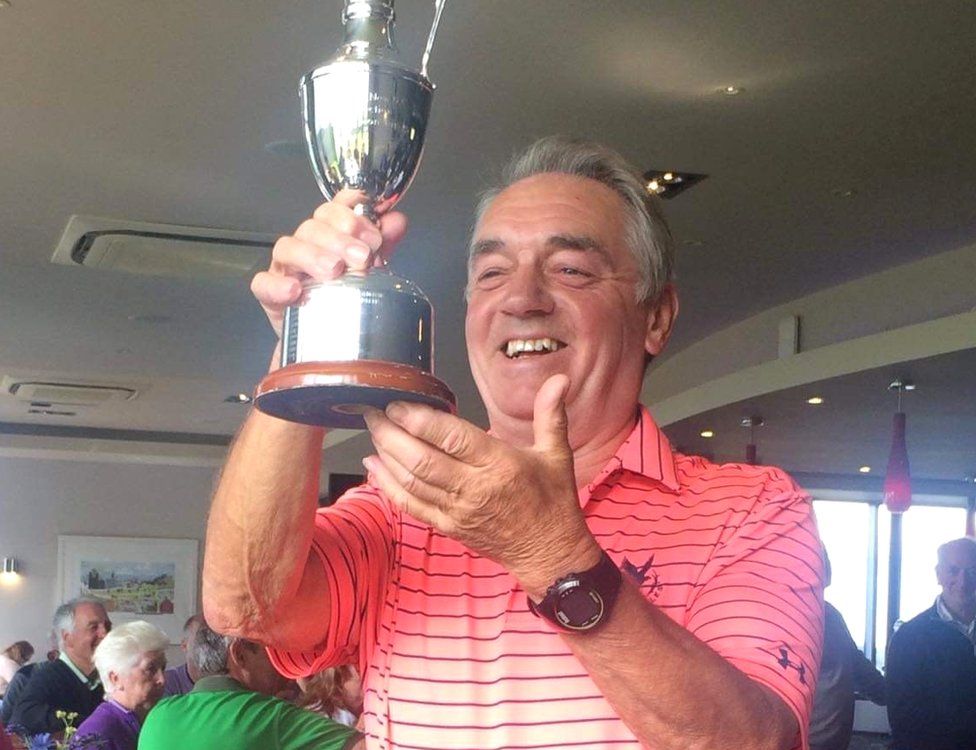 Malcolm's condition has improved and he can now stand and sit in a wheelchair.
"I still can't move my wrists, so my hands flop about on the end of my arms," he said.
"I didn't think it would take so long to heal but I am a positive person and I have not felt depressed or any self-pity."
Malcolm still needs to be fed and requires assistance with personal hygiene, but says he has "compartmentalised" his life.
"I'm accepting I can't do anything while I'm in hospital, and with a good attitude I know I will get better," he said.
"I have thought, if I had just picked up a different packet of cheese I wouldn't be here… but you have to accept the hand you have been dealt."
His family are hoping he will be able to return home next month once a wheelchair ramp is installed.
Before he was paralysed, Malcolm played golf three times a week and completed 25-mile cycles.
He added: "I might never be as active as I was, but I will never stop attempting to improve and I'm not going to give up."
The BBC is not responsible for the content of external sites.