The dissident republican group has admitted it shot Det Ch Insp John Caldwell in Omagh last week.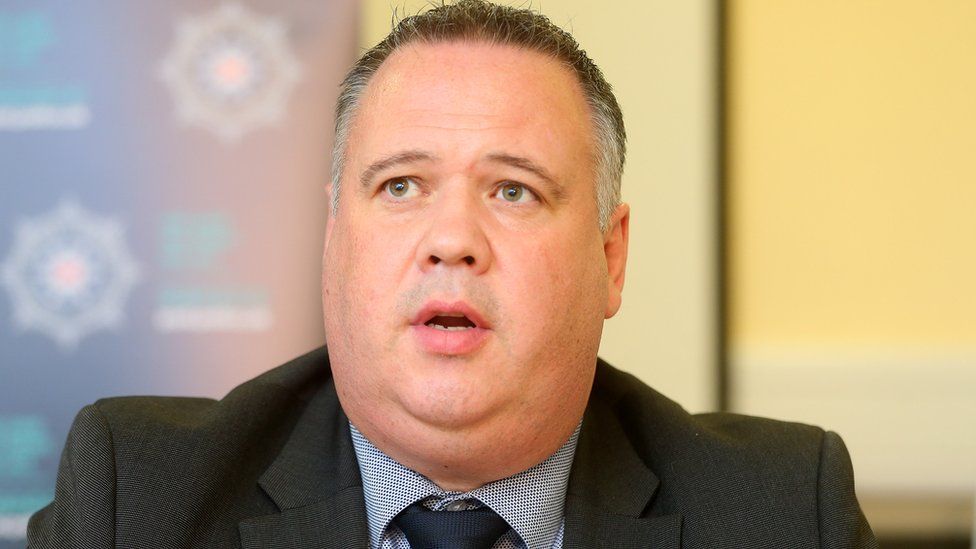 The New IRA has admitted it shot Det Ch Insp John Caldwell in Omagh on Wednesday.
It did so in a typed statement which appeared in Londonderry on Sunday night.
The police's main line of inquiry was that the dissident republican group, the New IRA, was behind the attack.
Two gunmen shot the 48-year-old several times in front of his young son at a sports complex. Mr Caldwell remains critically ill in hospital.
Six people remain in police custody for questioning. The youngest is 22 and the oldest is aged 71.
Dissident republicans oppose the 1998 Good Friday Agreement peace deal and continue to use violence to attempt to unite Northern Ireland with the Republic of Ireland.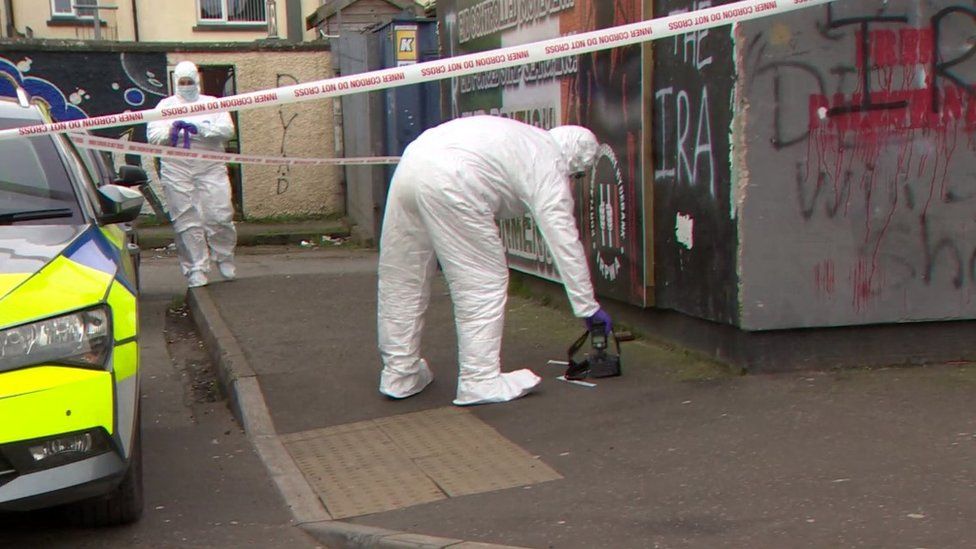 The statement from the New IRA had been typed on paper and taped to a wall beside shops in the Creggan estate.
A forensic team was at the scene on Monday morning and removed it for further examination.


The New IRA admission was not unexpected, given what the police had already stated, but the manner in which they did it was unusual.
It normally issues claims of responsibility for attacks to the Irish News newspaper.
Also, it did so while suspects are in police custody.
This is viewed as the group feeling emboldened by the attack on Det Ch Insp Caldwell.
It also appears to want to use the statement to attempt to heighten security concerns among officers.
The attack marks an escalation in New IRA activity – something the Police Service of Northern Ireland had been concerned about.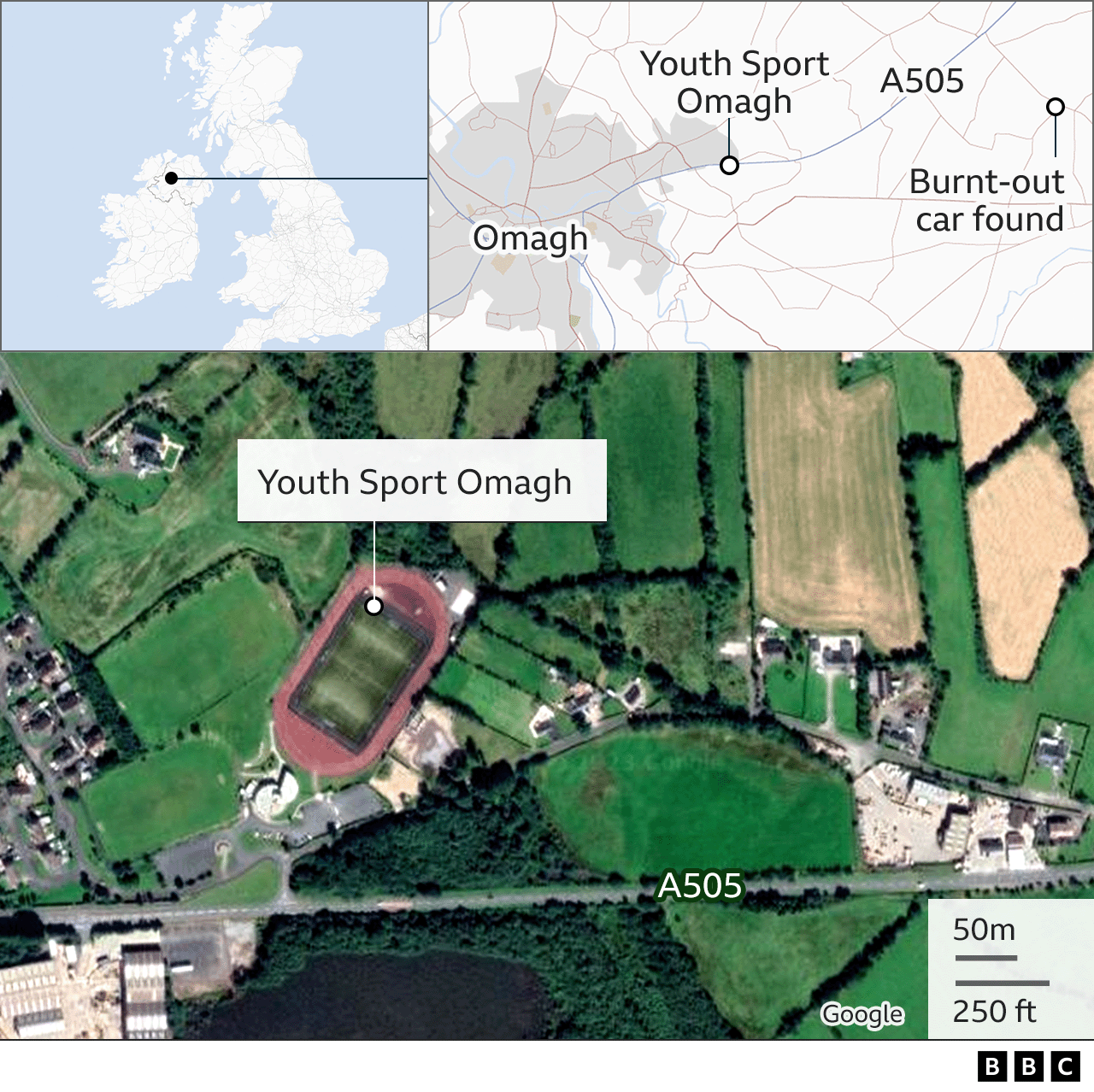 Assistant Chief Constable Mark McEwan said police were aware of the claim of responsibility.
"We are currently reviewing its contents as part of the overall investigation," he said.
"On Friday we confirmed that we were treating the attempted murder of DCI John Caldwell as terrorist-related and our primary line of enquiry was the New IRA."
Det Ch Insp Caldwell is one of the Police Service of Northern Ireland's best known detectives, often fronting press conferences on major inquiries during his 26-year career.
He had coached a Beragh Swifts training session at Youth Sport Omagh when the gunmen approached and shot him at about 20:00 GMT on Wednesday.
Children ran in terror when the shots rang out in the car park of the sports complex.
At least two other vehicles were struck by their volley of shots.
Police believe the gunmen fled the scene on foot before making off in a small, dark car, which was found burnt out at Racolpa Road, outside Omagh.
People also gathered in the village of Beragh for a solidarity walk.
Meanwhile police say a security alert that was ongoing from Saturday in Dervaghroy Road, Beragh, has now ended.
They said a number of airsoft guns were recovered and all roads have since reopened.