Adrian Underwood died when the ship was struck by an explosive-laden drone off the coast of Oman.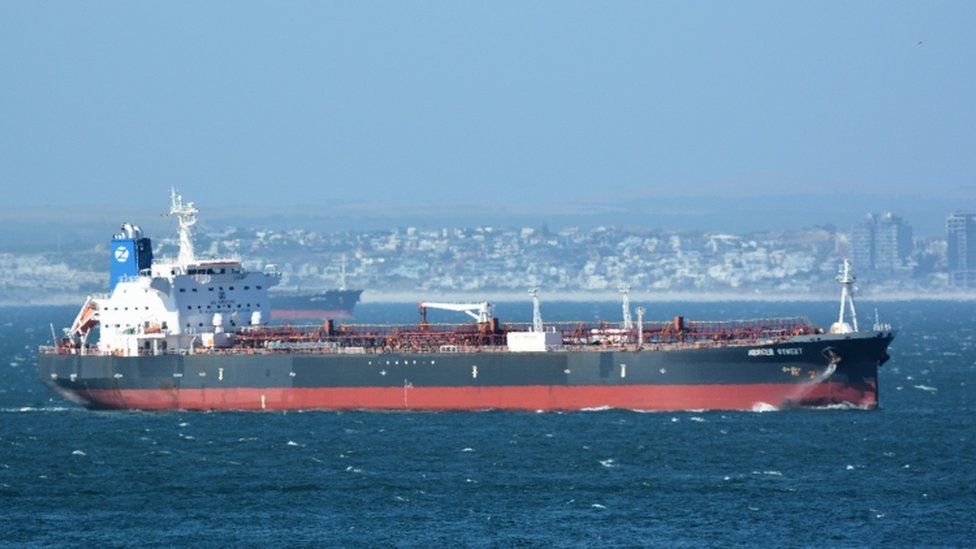 A British security guard killed in a drone attack on a ship off the coast of Oman has been named.
Adrian Underwood and the merchant tanker's Romanian captain died when the MV Mercer Street was hit on Thursday.
Britain, the US and Israel have blamed Iran, which denies responsibility.
Mr Underwood served in the British Army and was working for a Hereford-based security company, Ambrey, when he was killed.
The Metropolitan Police has opened an investigation into the incident.
MT Mercer Street is managed by the London-based company Zodiac Maritime.
The private maritime security guard's name was revealed by a newspaper in Fiji, the country of his birth, and later confirmed by sources in Britain.
Ambrey said the former soldier had a distinguished record of service in the British Army.
It said his qualities were quickly recognised and he had been promoted to team leader.
The explosive-laden drone blew up close to the bridge.
Britain, the US, Israel and Romania have blamed Iran, promising a co-ordinated response.
Speaking on the BBC's Today programme, Chief of Defence Staff General Sir Nick Carter said Iran had made a big mistake with the incident and that it needed to be deterred from attacking shipping.
He said: "Convoys may not necessarily be the right method, we've used other methods, and ultimately we've got to keep reviewing this.
"But ultimately, we have got to restore deterrence because it is behaviour like that which leads to escalation, and that could very easily lead to miscalculation and would be very disastrous for all the peoples of the Gulf and the international community."
The UK's Maritime Trade Operations unit, which monitors security in the Gulf region, has warned ship operators to be extra vigilant in the Gulf of Oman.
A second tanker was attacked on Tuesday, but the two events appeared to be unrelated, BBC security correspondent Frank Gardner said.
Up to nine armed men are reported to have boarded a medium-sized tanker in the Gulf of Oman. But less than 24 hours later they had left the ship to go on its way.
Maritime sources believe this event may have been related to criminal networks and smuggling.