The Commons leader also says an intervention by Boris Johnson on the issue is not "entirely unhelpful".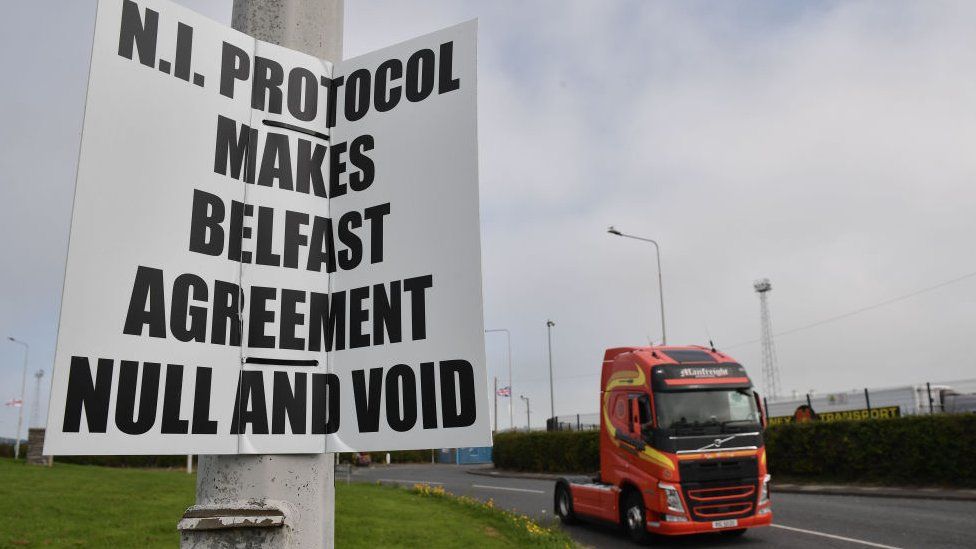 Any deal on post-Brexit trading arrangements must work for all communities in Northern Ireland, Commons leader Penny Mordaunt has said.
These include no new checks on any sort of goods being traded between Great Britain and Northern Ireland.
Under current arrangements, in place since 2021, this has been the case.