Commons leader says disclosure of Nicola Bulley's health "really does grate with a lot of women".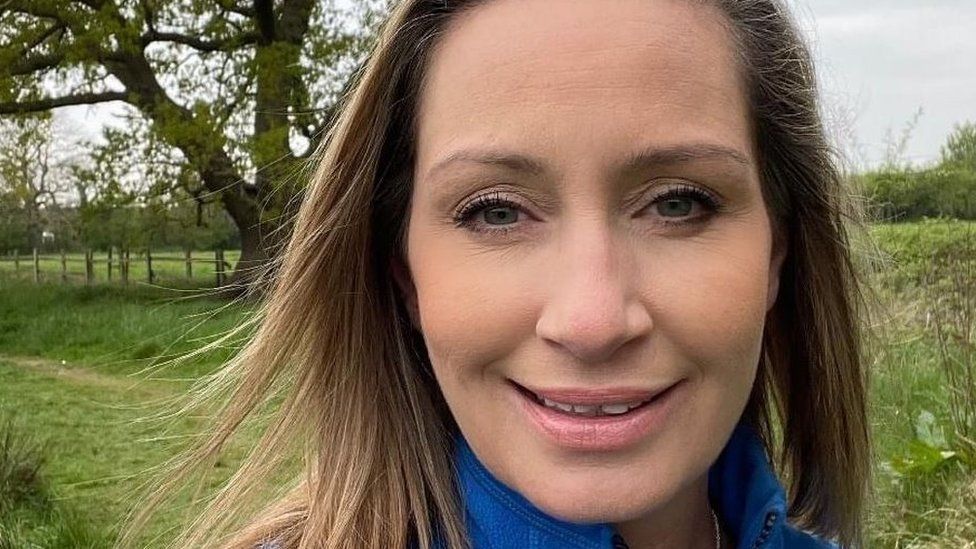 Commons Leader Penny Mordaunt has described the disclosure of private information about missing mother Nicola Bulley as "sexist" and "shocking".
Police were criticised for revealing the 45-year-old, missing since January 27, had been struggling with the menopause and alcohol issues.
Her family said they knew police were revealing the details as they asked for a stop to "appalling" speculation.
Ms Mordaunt said the Lancashire force needed to face "serious questions".
The force released the details about Ms Bulley's health following a press conference on Wednesday, when they said they had immediately categorised her as high-risk when she was reported missing due to "specific vulnerabilities".
They revealed her struggles with the menopause and alcohol, saying they wanted "to avoid any further speculation".
Her family later issued a statement, saying: "Although we know that Nikki would not have wanted this, there are people out there speculating and threatening to sell stories about her.
"This is appalling and needs to stop."
'Really does grate'
However, Lancashire Police faced a backlash from politicians and privacy campaigners, with the prime minister and home secretary also raising concerns about Ms Bulley's personal details being released in the public domain.
Ms Mordaunt told BBC's Sunday With Laura Kuenssberg programme: "I think that [police] clearly were motivated to try and explain why this case is a complex one.
"But I think there are serious questions to be asked about why they wanted to reveal particular information."
She said the revelation of health details "really does grate with a lot of women and we have to put up with all kinds of sexist behaviour in all kinds of settings".
"And I think to have it play out in this kind of environment is why people are so upset."
Lancashire Police said it would conduct an internal review into their investigation, led by its head of crime Det Ch Supt Pauline Stables.
Shadow home secretary Yvette Cooper, also appearing on the programme, said she had received "further information" from the force after raising concerns about the force disclosing the details.
"I am very worried about the nature of the social media speculation and frenzy that there has been around this case," she said.
Asked whether there was a broader issue in how police view women and whether women could trust forces with "deeply personal" information, Ms Cooper said: "There is a wider issue about the way in which the police has dealt with particularly violence against women and girls, and of course with standards around misogyny and around approaches towards violence and abuse within police forces themselves."

Related Internet Links
The BBC is not responsible for the content of external sites.