The UK public inquiry launches with the promise of a robust look into whether more could have been done.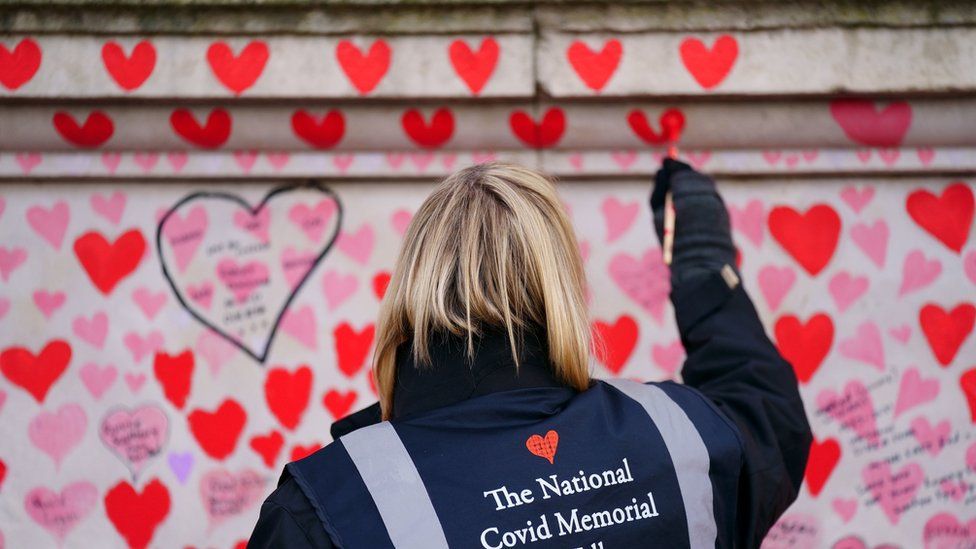 Lessons will be learned about the UK's handling of Covid, before another pandemic strikes, Baroness Hallett, chairing the public inquiry, has said.
Opening the inquiry, she promised to be "fair and robust".
The former High Court judge said she would conduct the inquiry as quickly as possible, without giving a timeframe for its completion.
Those who had suffered the most deserved to know if more could have been done, she said.
Lives had been lost, education harmed, businesses folded and mental and physical health had suffered.
"Every person has had their life changed to some extent," Lady Hallett said.
"Those who have suffered the most will want to know if any more could have been done to reduce their suffering."
The inquiry can compel witnesses to give evidence and release documents, but cannot prosecute or fine anyone.
It was a substantial task that would take time and have a significant cost, Lady Hallett said.
But she added: "I am determined to undertake the inquiry as speedily as possible so lessons can be learned before another pandemic strikes."
Public hearings will begin in the spring.
Before then, Lady Hallettt said, the key topics for the inquiry would include:
how well prepared the UK had been
the response when the pandemic it hit
the decision to introduce a lockdown and other restrictions on the public – and the scientific expertise informing it
The inquiry will begin taking evidence from experts in September.
Jo Goodman, co-founder of Covid-19 Bereaved Families for Justice campaign, said: "Today was an emotional day for those of us who have lost loved ones and it meant a lot to hear Baroness Hallet recognise the devastating nature of bereavement and the pain we've been through.
"Ultimately, all bereaved families want the same thing, which is to make sure that lessons are learnt from our devastating losses to protect others in the future."
Charles Persinger, who is part of the campaign and lost his mother and wife to Covid, added: "We've waited a long time to get to this point – we would have liked the inquiry to start sooner. But what is important now is to really get to the bottom of the mistakes that were made."
Several reports have already put the UK government's handling of the pandemic under the spotlight.