Nineteen IRA bombings this day 50 years ago killed nine people and injured more than 130.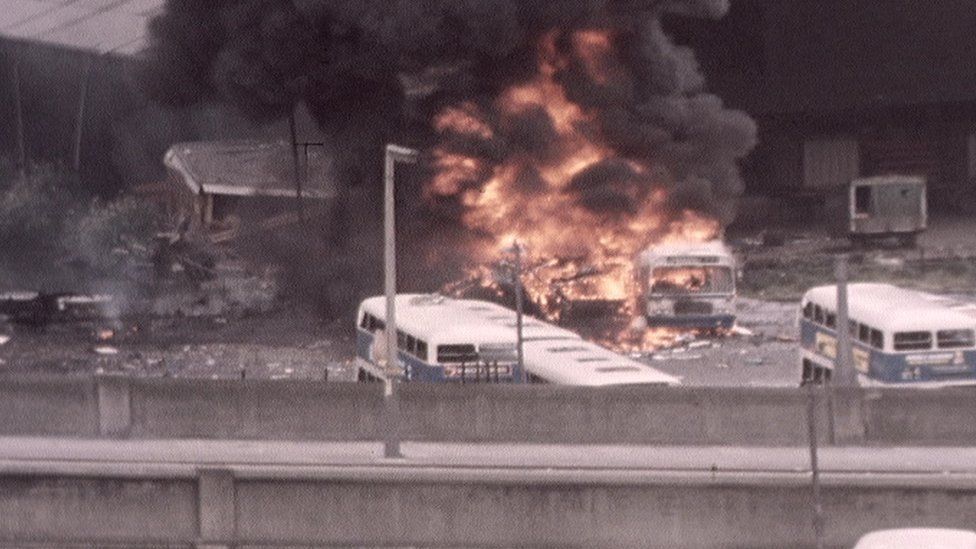 The son of a bus driver murdered by the IRA on Bloody Friday in Belfast has said he would like to know the full truth of what happened.
Nine people died and more than 130 were injured when 19 bombs exploded in little over an hour on 21 July 1972.
Robert Gibson, whose father Jackie, 45, was killed at Oxford Street bus station, said: "The truth is something everybody deserves."
He believes there may be people still alive who can provide answers.
Bloody Friday ranks among the most notorious days of the Troubles.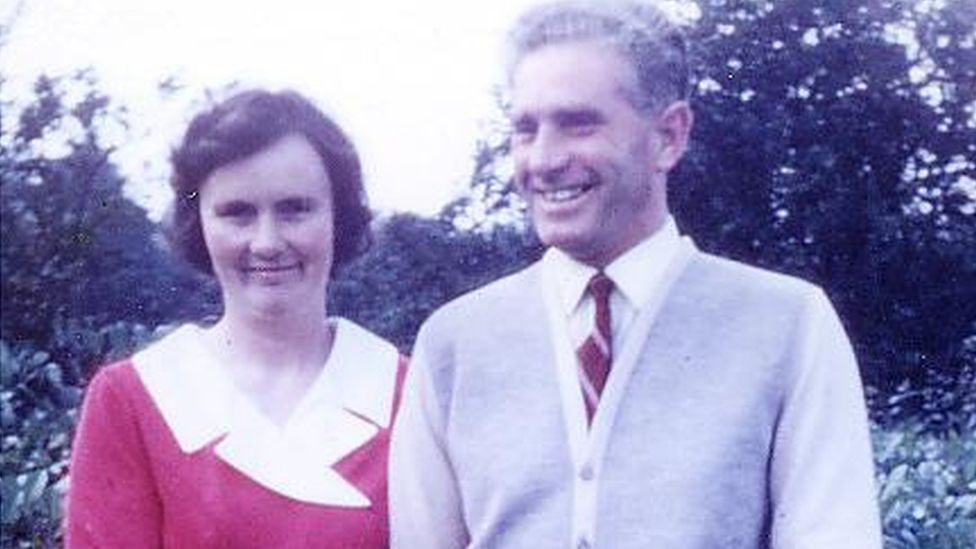 The car bombs were placed at commercial premises and transport hubs in and around Belfast city centre, exploding one by one after 14:10 BST.
Mr Gibson told BBC News NI: "There is bound to be information Provisional IRA people have.
"I would like to know what my father and his colleagues went into that day.
"Were the protectors protecting them? Could the attackers have done it differently? Were the warnings they had given inefficient?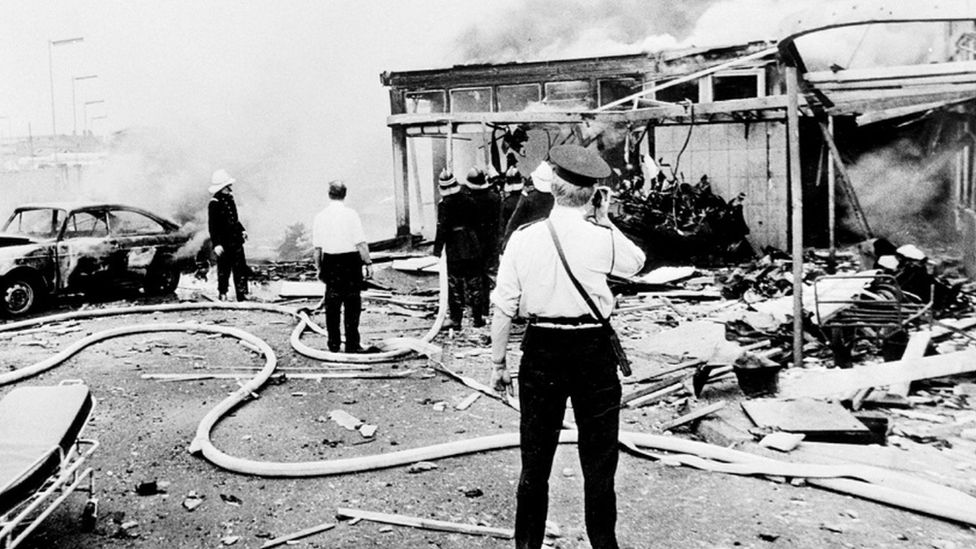 "Those types of things are in my mind at the moment.
"The truth is something everybody deserves and justice, I suppose, is something as a community we will have to work out between us all."
Seven of those murdered were civilians aged between 14 and 65.
The two others were soldiers reacting to the telephoned bomb warnings.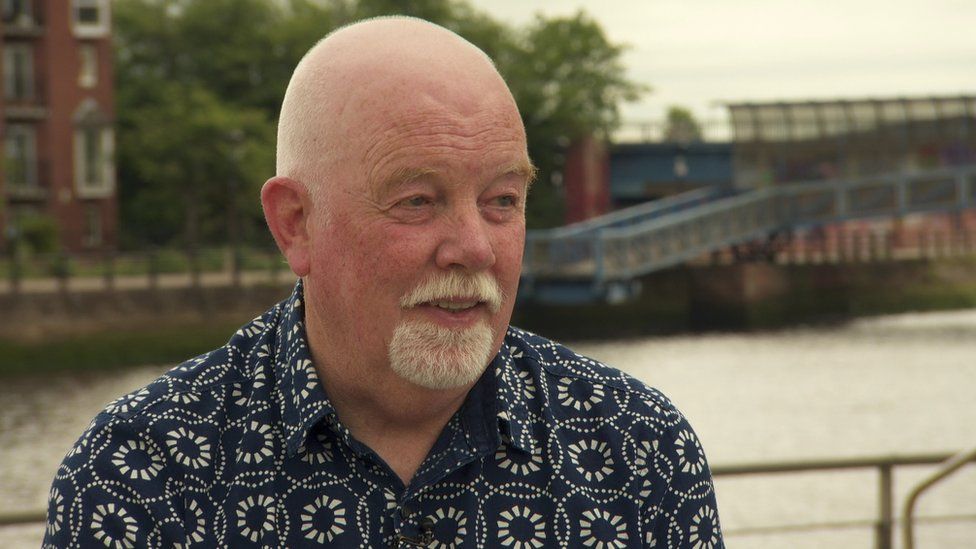 Writing in 1996, Gerry Adams, the former Sinn Féin president, stated the IRA "made a mistake in putting out so many bombs".
He added that civilian fatalities were "a matter of deep regret".
Mr Gibson has folders of official records relating to the event.
He said: "The warnings had been delivered to the various agencies at certain times.
"As far as I know the bus people were on the phone talking to the police possibly about the bomb when the soldiers came in.
"But by that time it was too late."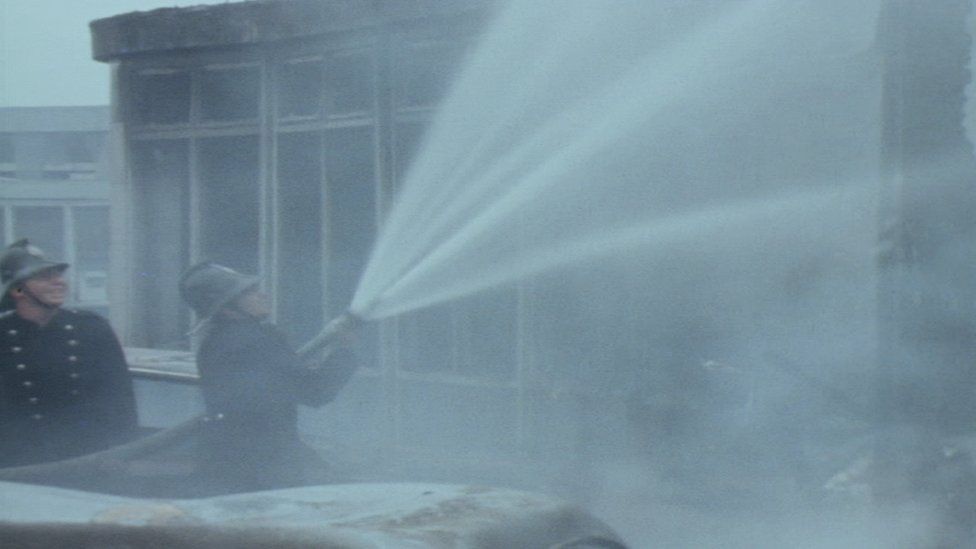 A firefighter who was on duty, Stan Spray, said he was totally unprepared for what he saw.
Aged 18 and newly qualified, he was getting ready for his passing out parade and instead was sent out into what he called "the carnage" on Oxford Street.
He told BBC News NI: "We look back and you ask yourself: 'Why did that happen?'
"That is not for me to answer. There are other people who need to answer those questions not me.
"I was there trying to help clear up chaos and mayhem."
He said every time he drove past the spot he got "a lump in my throat" and thinks of the bombing.
Reflecting on the 50th anniversary he added: "People lost their lives and families were effected forever.
"It is important to remember them."
The bus station no longer exists, having later been demolished to make way for offices and a plaza in front of the Waterfront Hall.