Action comes after BBC News found software was being used to bulk book slots to sell for profit.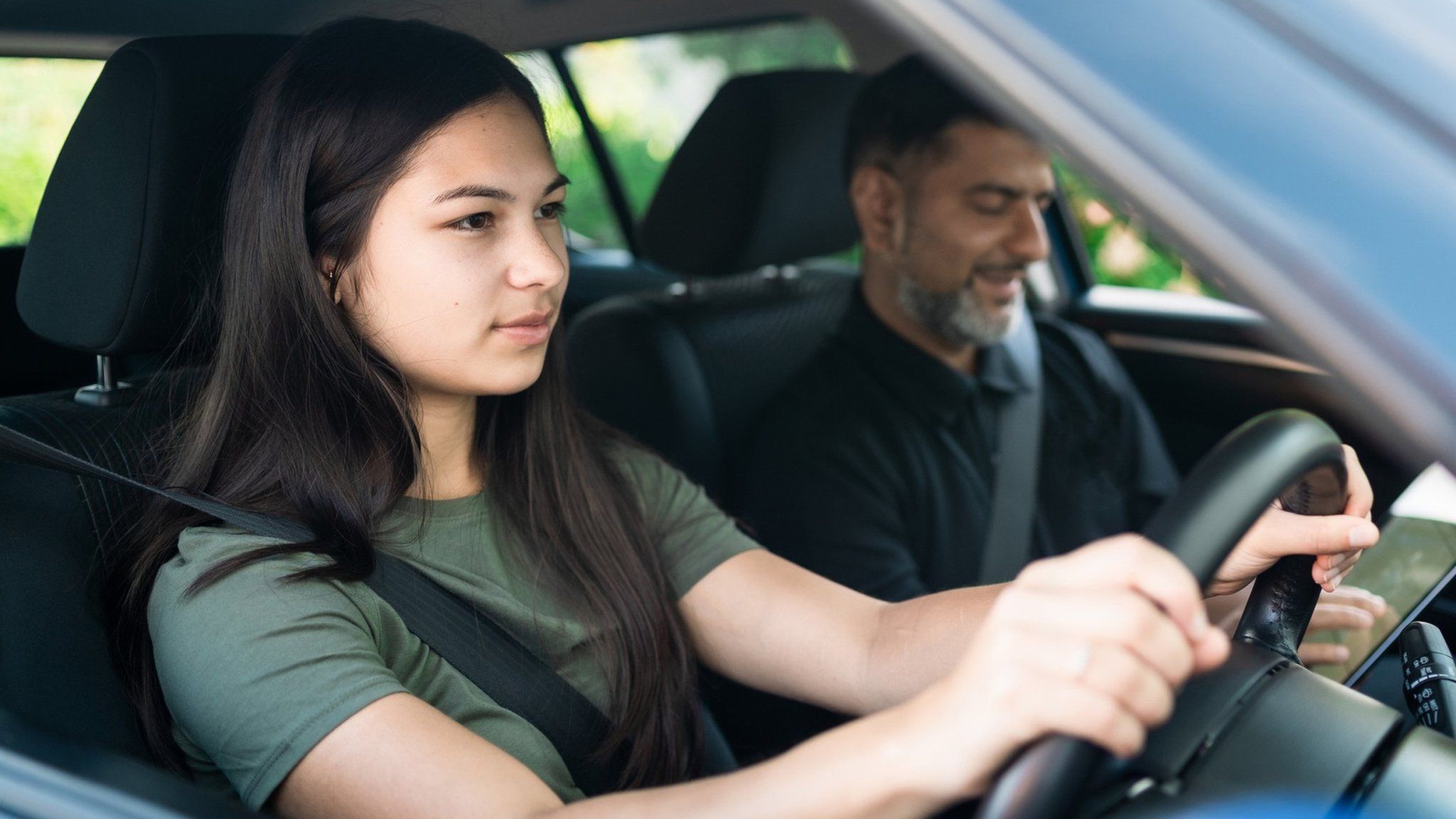 Almost 5,000 driving test booking accounts have been blocked after operators were found bulk booking slots and reselling them for profit.
Nearly 5,000 booking accounts have now been blocked by the Driver and Vehicle Standards Agency (DVSA).
Tighter checks have also been brought in to ensure only real driving instructors are using the system.
And the DVSA said it had improved security to block the use of automated software that scoops up vacant slots.
BBC News found that slots were being sold to desperate learners who otherwise faced a months-long wait to take their test, made worse by the backlog caused by the pandemic.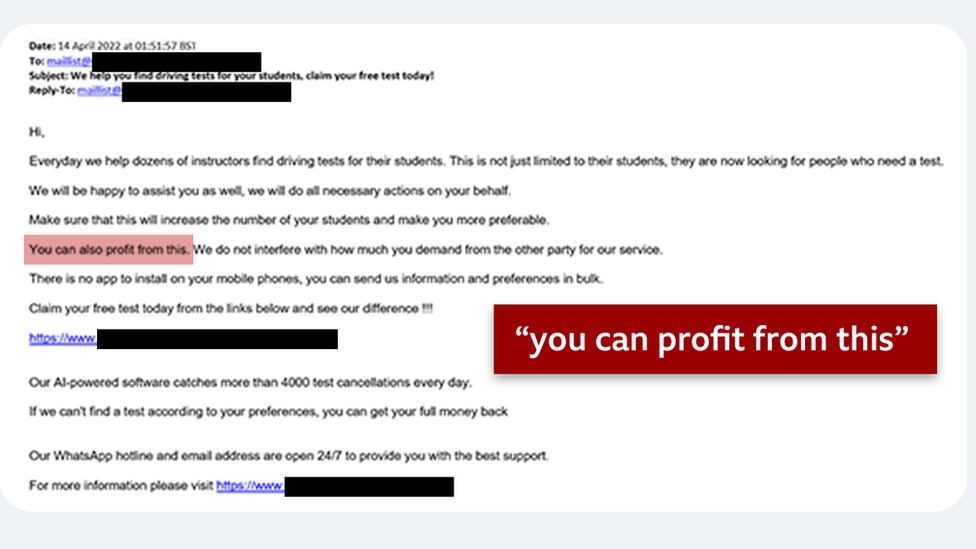 The blocked accounts were on the system that is intended to allow driving instructors to book multiple slots, and there is no suggestion that learner drivers were unable to book their test using their own details.
Despite the high demand, the DVSA has said 6,000 test slots per month are wasted by candidates who fail to turn up, double the number compared to 2020.
Another 1,100 are unable to take the test because they are late, don't bring their provisional licence or don't bring a car that meets test requirements.
A text message service is being launched which will send test date reminders to learners in a bid to prevent wasted test slots.
An estimated extra 425,000 tests have taken place since April 2021, the DVSA said, after more examiners were recruited and more tests offered at weekends and on bank holidays.
DVSA chief executive Loveday Ryder said: "We're working hard to provide more tests, and we're starting to see that work pay off with more tests available to book.
"But also we're asking learners and instructors to do their part to help in making sure everyone who is heading for a driving test appointment is fully prepared, has got the right car, the right documents and knows the time, date and location of their test.
"By working together, we'll see the right people coming for their test, the pass rate increase and waiting times drop."