Jordan Gatley was killed as Ukrainian forces fought for control of Severodonetsk, his family said.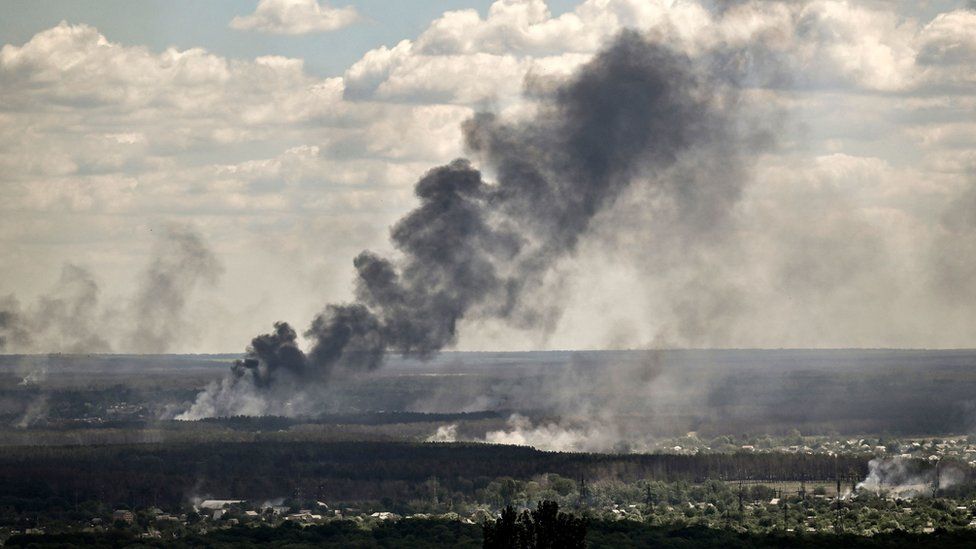 A former British soldier has been killed fighting for the Ukrainian armed forces, his family has said.
Jordan Gatley, who left the British army in March and travelled to Ukraine, was described as "a hero" by his father Dean in a tribute on social media.
He died in the battle for the eastern city of Severodonetsk, which has seen intense fighting in recent days.
Mr Gatley's father wrote in a Facebook post that his son had been helping train local forces. He added his son was shot dead on the front line while defending the city.
He had gone to Ukraine to help "after careful consideration", he said.
"He loved his job and we are so proud of him," Mr Gatley wrote, saying his family had learned of his death on Friday. "He truly was a hero and will forever be in our hearts."
There has been fierce street fighting in Severodonetsk with heavy artillery said to be causing huge casualties for both Russian and Ukrainian forces.
The region's governor Serhiy Haidai has told Ukrainian TV that Russian shelling has caused a huge fire at a chemical plant in the city. Up to 800 civilians are hiding in underground bomb shelters at the plant, Ukrainian officials have estimated.
Mr Sibley, whose death made him the first British national confirmed to have been killed in Ukraine since Russia invaded, had been described as a "friend like no other". A post on the Logistics Support Squadron Facebook page described him as a "former serving soldier" of the squadron and said he had "showed Commando spirit until the end".