Boris Johnson met ex-KGB man Alexander Lebedev without officials but says they were informed after.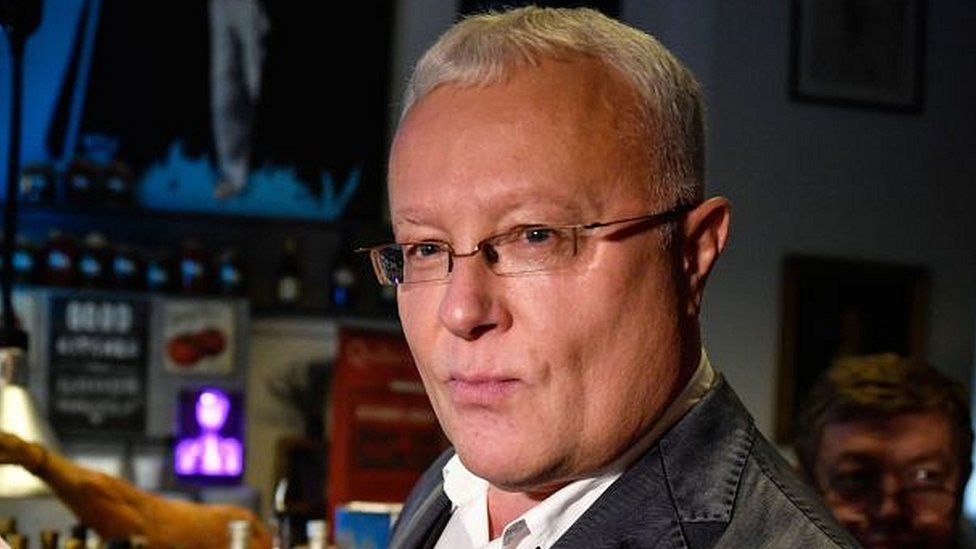 Boris Johnson "thinks" he reported a meeting with Russian oligarch and ex-KGB officer Alexander Lebedev, a Foreign Office minister has said.
Vicki Ford initially told MPs that in 2018 when he was foreign secretary, Mr Johnson reported the meeting, where no officials were present, "as required".
Minutes later, she corrected herself, saying the PM "says that he thinks he mentioned this meeting to officials".
MPs are investigating Mr Johnson's award of a peerage to Mr Lebedev's son.
Controversy has surrounded the peerage given to Evgeny Lebedev in 2020 since it was alleged – by Tortoise Media and the Sunday Times – that it was granted despite an assessment that it posed a national security risk.
The Sunday Times said the security services' assessment of the peerage was withdrawn after a personal intervention by Mr Johnson, who is a long-time friend of Lord Lebedev.
It is now the subject of an investigation by the Commons Intelligence and Security Committee.
Lord Lebedev, the owner of the London Evening Standard and a shareholder in the Independent, has denied he posing a security risk to the UK.
The prime minister confirmed the meeting with Alexander Lebedev, who bought the Evening Standard with his son in 2009 but later stepped down from the company, at the Commons Liaison Committee on Wednesday.
He said: "I certainly have met the gentleman in question, who used to be the proprietor of the London Evening Standard when I was mayor of London.
"On the occasion you are mentioning, if that was when I was foreign secretary, then yes."
On Thursday, shadow home secretary Yvette Cooper posed an urgent question in the Commons about the national security implications of the meeting in Italy, without security or officials present, at "the height of the Salisbury poisoning crisis" in April 2018.
Ms Ford said the prime minister had said he met Alexander Lebedev "on a very few occasions" and added that she understood he had "confirmed that he had met Mr Lebedev without officials present. And that he had subsequently reported those meetings to officials as required".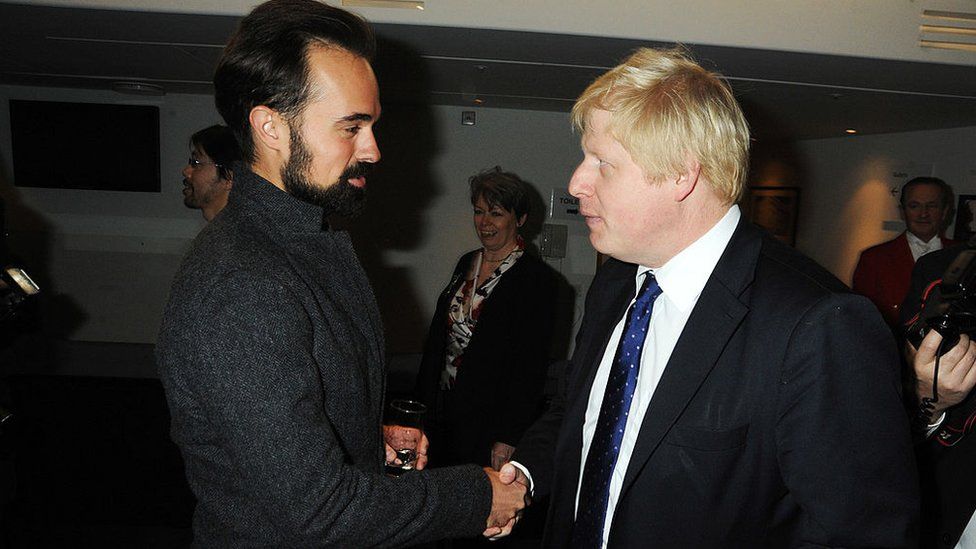 Challenged by Labour's Chris Bryant that Mr Johnson had not said anything about notifying officials, Ms Ford said it was her understanding that he had reported the meeting.
A few minutes later, she said: "I have just been passed a note: apparently, the prime minister says that he thinks he mentioned this meeting to officials. I am reporting what I have been told."
The shadow home secretary said Alexander Lebedev was named and sanctioned by Canada as one of 14 people who directly enabled Russian President Vladimir Putin's war in Ukraine, but said the UK has not sanctioned him.
Mr Putin and many of his closest aides were KGB officers, working for the Soviet Union's security services during the Cold War, like Mr Lebedev.

Boris Johnson resignation

Ms Cooper said: "The charges against the prime minister are about not just a lack of integrity but a complete disregard for basic national security and the patriotic interests of the country."
She questioned whether the Foreign Office, Home Office and security services knew about the meeting in advance and whether a record of the meeting was made afterwards, as well as referring to rumours that Mr Johnson was too drunk to remember it in detail.
The record of member's interests says Mr Johnson accepted hospitality for him and a guest, but travelled home alone, she said. "Who was that guest? Did that put him in a compromising position?"
Labour foreign affairs spokesman in the House of Lords, Lord Collins of Highbury, called for Cabinet Secretary Simon Case to investigate, saying it was not enough for the prime minister to write to the liaison committee as he had promised on Wednesday.