The individual spent time in London but is no longer in the country, the Health Security Agency says.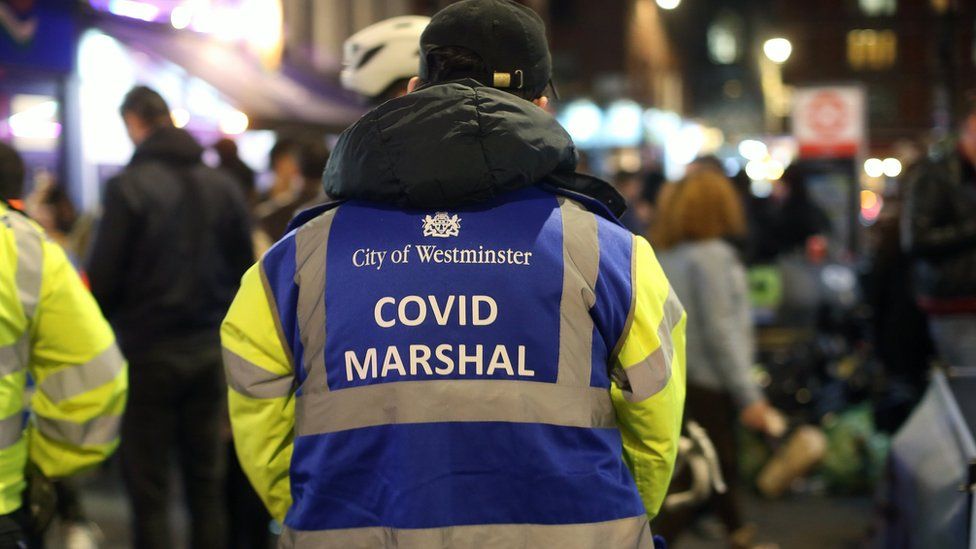 A third case of the Omicron coronavirus variant has been detected in the UK, the UK Health Security Agency has said.
Officials said the case was linked to travel to southern Africa, where the variant was identified, but the individual is no longer in the UK.
The agency said the person spent time in the Westminster area of London.
It is "very likely that we will find more cases over the coming days… as we increase case detection through focused contact tracing", it added.
Testing is being carried out at locations the individual visited, the UKHSA said.
Early evidence suggests the new variant – first reported to the World Health Organization from South Africa on Wednesday – has a higher re-infection risk.
The first UK cases were confirmed on Saturday in Brentwood, Essex and Nottingham. Officials said the cases were linked and connected to travel in southern Africa.
Dr Jenny Harries, chief executive of the UKHSA, said: "Our advanced sequencing capabilities enable us to find variants and take rapid action to limit onward spread.
"We are continuing our efforts to understand the effect of this variant on transmissibility, severe disease, mortality, antibody response and vaccine efficacy.
"It's critical that anyone with Covid-19 symptoms isolates and gets a PCR test immediately. Vaccination is critical to help us bolster our defences against this new variant."
The government has announced that face masks will be compulsory in shops and on public transport in England, and UK arrivals are expected to have to take PCR tests from Tuesday in response to the new variant.
Health Secretary Sajid Javid said they had acted "swiftly" and "in a proportionate way".
One change has already been implemented. Ten countries – South Africa, Namibia, Zimbabwe, Botswana, Lesotho, Eswatini, Angola, Mozambique, Malawi and Zambia – are now on the UK's travel red list.
That was applied from 04:00 GMT on Sunday, meaning that until further notice any British or Irish residents arriving in the UK after recently visiting any of those countries will have to quarantine in an approved hotel for 10 days.
Residents from the countries themselves will not be allowed into the UK until the red list status changes.