It comes as a further 55 cases of the so-called India coronavirus variant are reported in the UK.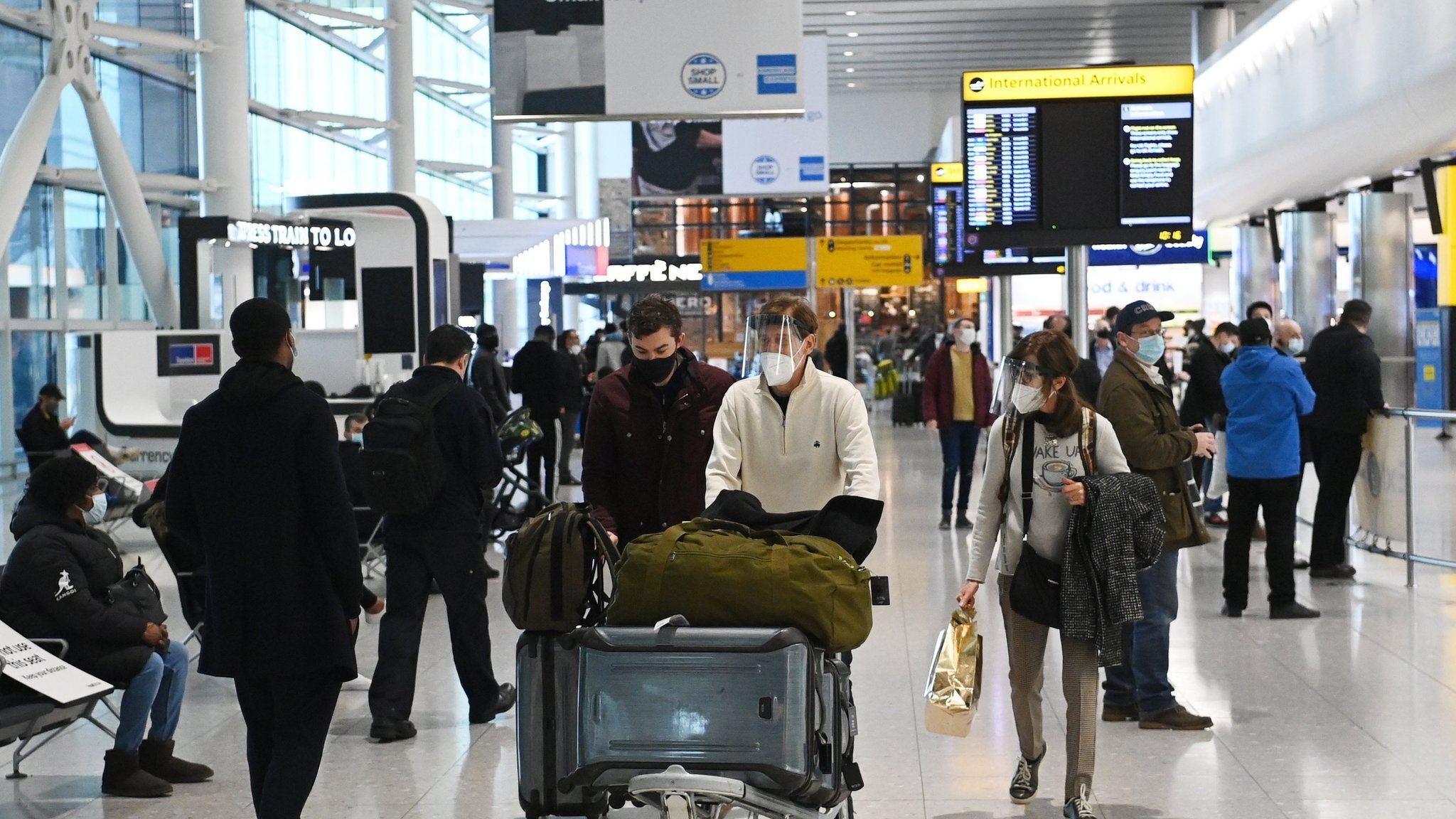 The last scheduled flight from India ahead of new coronavirus travel curbs has arrived in the UK.
India will be placed onto the UK's travel "red list" from 04:00 BST on Friday, effectively banning travel.
It means UK and Irish nationals and those with residency rights arriving from there must quarantine in a government-approved hotel.
India has seen soaring infection rates, a rapidly rising death toll and the discovery of a new virus variant.
The final scheduled commercial flight ahead of the rule change – Vistara flight VTI017 – landed at London's Heathrow Airport at 18:48, according to FlightRadar24.
Public Health England (PHE) confirmed on Thursday that a further 55 cases of the virus variant first identified in India – known as B.1.617 – were found in the UK in the latest week to 14 April.
PHE experts are currently unsure whether any of the mutations mean the variant can be transmitted more easily, is more deadly or can evade the effectiveness of vaccines or natural immunity.
Heathrow bosses are believed to have declined the requests to ensure pressures at the border, reported in recent weeks, are not exacerbated.
Later scheduled arrivals from Delhi and Mumbai to Heathrow, and Delhi to Gatwick Airport, were cancelled on Thursday, airport data showed.
"Eventually, yesterday, a friend in the UK managed to book me a ticket from Mumbai to Manchester," Biju Mathew, a social services manager from Walsall, said.
Friday's rule change – which also affects arrivals into Scotland – means direct flights from India are still permitted, but UK and Irish nationals, as well as those with residency rights, must isolate in government hotels – at their own cost – for 10 days.
Speaking on Tuesday, Prime Minister Boris Johnson – who cancelled an official visit to India due to take place next Monday – said the addition to the red list was a "purely precautionary" step over a new coronavirus variant.
He said: "What we're seeing in India is a result of a variant under investigation, it hasn't yet been deemed a variant of concern – I think that was why there has been the delay."
The B.1.617 variant was first noted internationally in October and first identified in the UK on 22 February.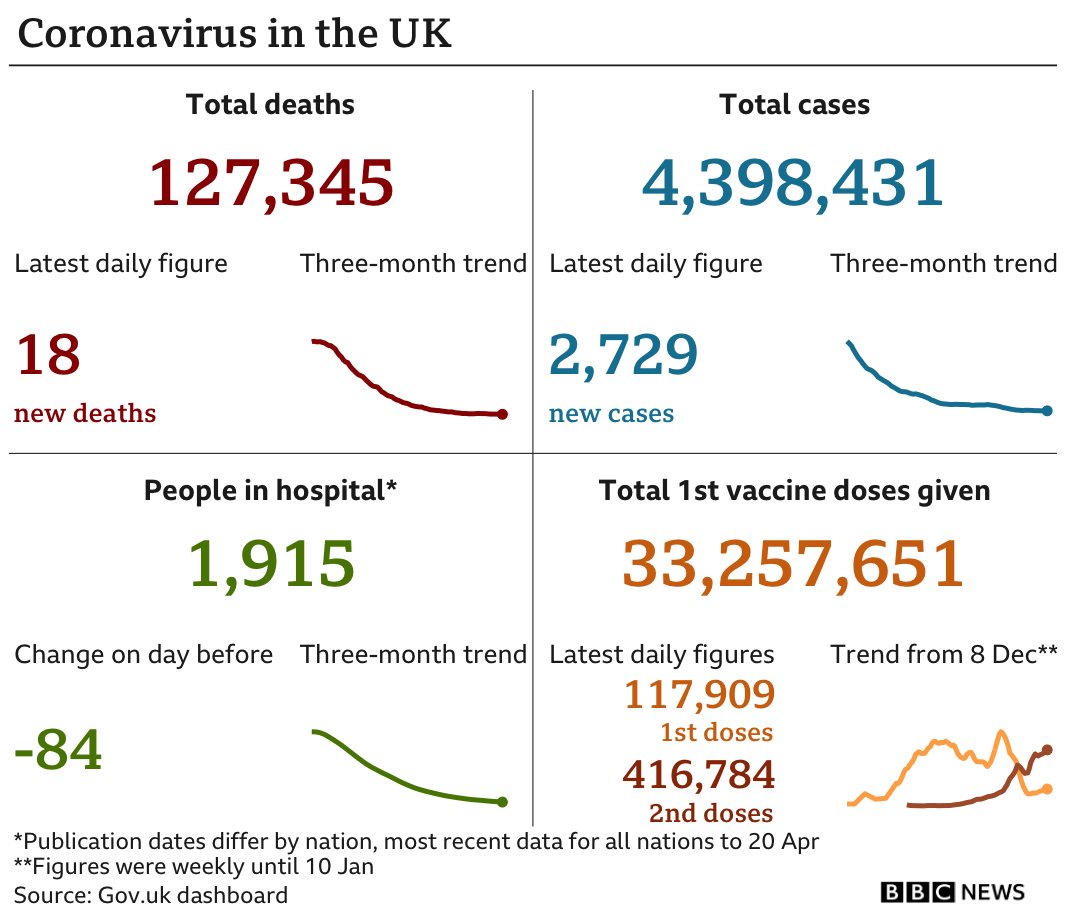 Meanwhile, the UK recorded a further 2,729 new coronavirus cases on Thursday, with a further 18 deaths within 28 days of a positive test reported.
The number of second doses now stands at 11,192,601 – and a total of 33,257,651 people have so far received at least one vaccine dose.