The mural was created by two Norwich artists to celebrate Bimini's success on RuPaul's Drag Race UK.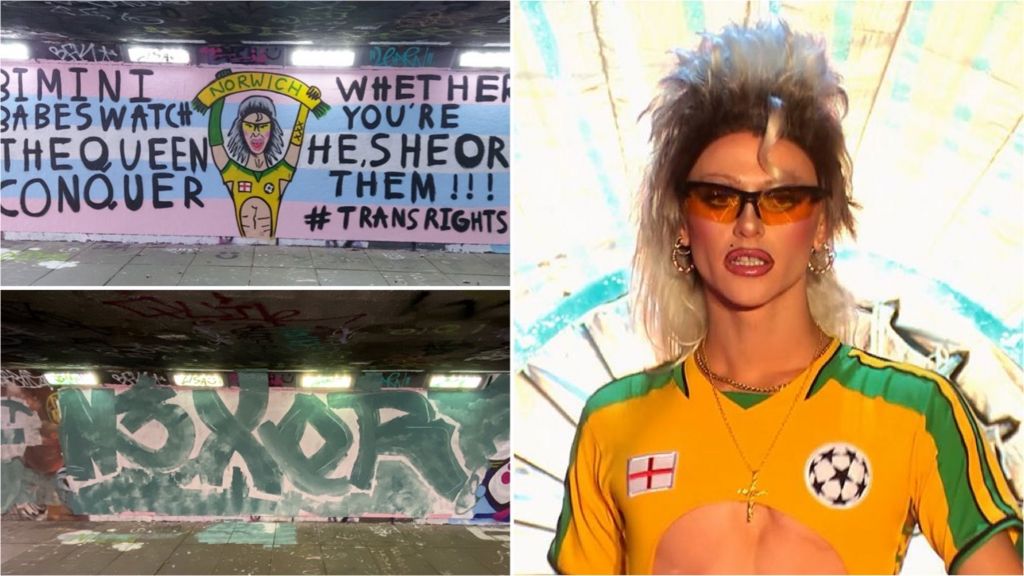 A mural tribute to Drag Race UK star Bimini Bon Boulash has been painted over in an apparent act of vandalism.
The work was painted in the Pottergate underpass in Norwich on Wednesday by local artist Knapple, with help from transgender activist Sharpay Salazar.
However, on Sunday morning, the work was found covered over.
Bimini, from Great Yarmouth, responded to the defacement on Twitter, saying they felt "sorry for the people who felt threatened" by the mural.
In the post, they added: "I will never stop being myself.
"I'll never shy away from living an authentically queer experience even if there are people that disagree with our existence.
"I don't feel anger, I have sympathy.
"I feel sorry for the people who felt threatened or intimidated by a message portraying love, positivity and kindness.
"Trans rights are human rights and I will push that message until the end."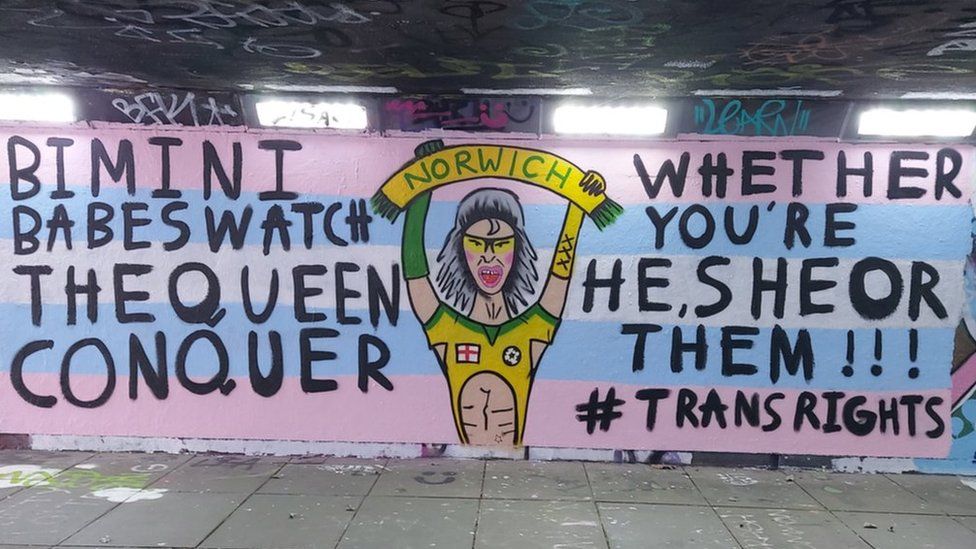 Bimini was a finalist on RuPaul's Drag Race UK series two and was praised for speaking openly with fellow star Ginny Lemon about being non-binary, and their experience as part of the LGBT community.
The mural depicted Bimini in one of their Drag Race UK runway looks – a homage to Norwich City Football Club.
A flag in the background celebrated Bimini's advocacy, as a non-binary person, for the transgender community.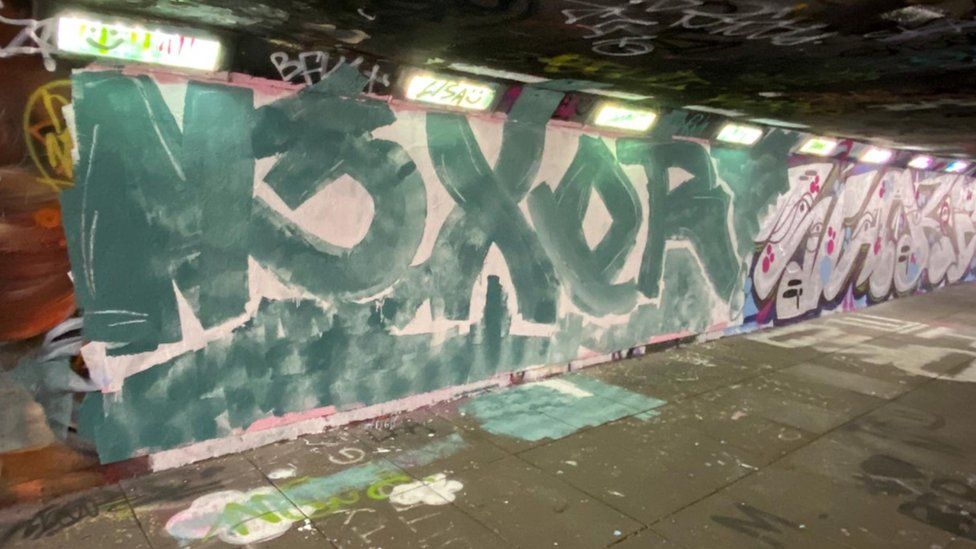 Knapple, who planned the mural, said: "It shows such ignorance.
"People think Norwich is quite liberal and progressive, but there is this undercurrent of not being accepting at all."
Last year, a Black Lives Matter mural by Knapple, whose real name Ruth Knapp, was removed by council contractors in a "hugely regrettable" move, before a second version was defaced.
She said: "This isn't the end. It just shows there is work to be done.
"Why should we be silenced by people that don't shared the same progressive views?"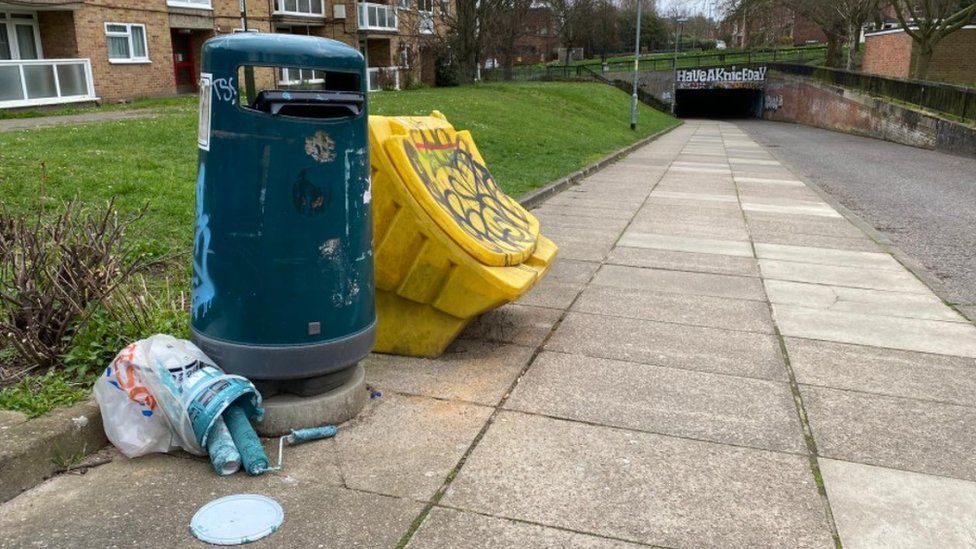 Passer-by Katherine Sutherland, who has lived in Norwich for 30 years, said the mural's removal was "heart-breaking".
She said: "I feel like I want to cry – it was such an uplifting piece.
"To see it being painted over so quickly makes me really, really upset because it's so clear it's because someone feels like it doesn't represent Norwich and in that they are really wrong."