The government refuses a request for £170m to support the struggling metals group.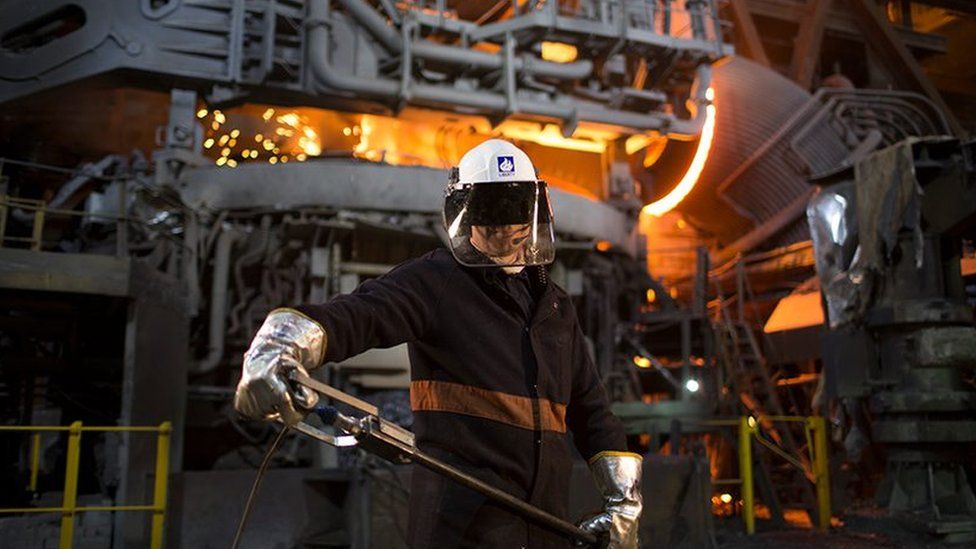 The government has rejected a request for £170m in financial support for Liberty Steel.
The firm's founder Sanjeev Gupta sent a letter last week asking for help to pay day-to-day operating expenses and absorb recent losses.
Liberty's owner GFG employs 5,000 staff at its 12 UK sites, which include Rotherham, Motherwell and Newport.
GFG's key financial backer, Greensill Capital, filed for insolvency earlier this month.
Government sources told the BBC last week they had concerns about the "opaque" nature of Mr Gupta's empire, which employs 35,000 worldwide.
Any assistance was more likely to come following an administration process, the sources indicated, to support UK jobs as opposed to the corporate entity that owns it.
GFG, a holding company for Mr Gupta's assets, was the biggest recipient of finance from Greensill.


For metal workers in Rotherham, a town steeped in steel, this uncertainty will feel all too familiar.
It has been a difficult few decades for the UK's steel industry, now a fraction of its previous size.
Many of the major plants have gone under only to be rescued and passed through different pairs of hands.
Only four years ago, Sanjeev Gupta stepped in to save the Rotherham plan under the brand of Liberty Steel.
Now he's battling to secure finance for it and the rest of his UK business.
However, the UK government's rejection of his loan request may not mean the end of the road for Liberty and the five thousand people it employs.
Analysts point to the example of British Steel, which was funded by UK taxpayers for almost a year after it went into administration until it was sold on to a Chinese firm in March 2020.