Latest study on UK rollout suggests jabs significantly reduce risk of being admitted to hospital.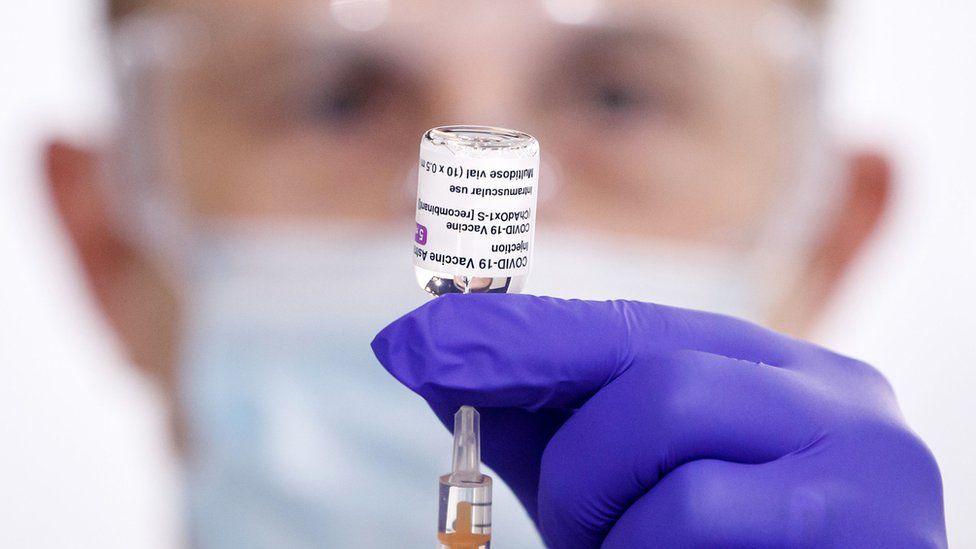 A single shot of either the Oxford-AstraZeneca or the Pfizer-BioNTech Covid jab reduces the chance of needing hospital treatment by more than 80%, an analysis in England shows.
Health Secretary Matt Hancock said the findings were "very strong".
More than 20 million people have received their first dose of Covid vaccine in the UK.
That's more than a third of the adult population.
Mr Hancock said the vaccine results "may also help to explain why the number of Covid admissions to intensive care units among people over 80 in the UK have dropped to single figures in the last couple of weeks".
The latest daily figures show there were 104 deaths recorded within 28 days of a positive test for coronavirus reported on 1 March 2021.
This takes the number of deaths within 28 days of a positive test to 122,953.
There were also 5,455 new infections recorded in the last 24 hours.
Dr Mary Ramsay, Public Health England's head of immunisation, said there was growing evidence showing that the vaccines were working to reduce infections and save lives.
"While there remains much more data to follow, this is encouraging and we are increasingly confident that vaccines are making a real difference."
The PHE data also suggests the Pfizer vaccine, which started being rolled out a month before the AstraZeneca vaccine, leads to an 83% reduction in deaths from Covid.
And it shows vaccination cuts the risk of people over 70 developing any Covid symptoms by around 60% three weeks after a first dose.