Aiden Aslin appeared, handcuffed, in a video speaking to a pro-Kremlin blogger.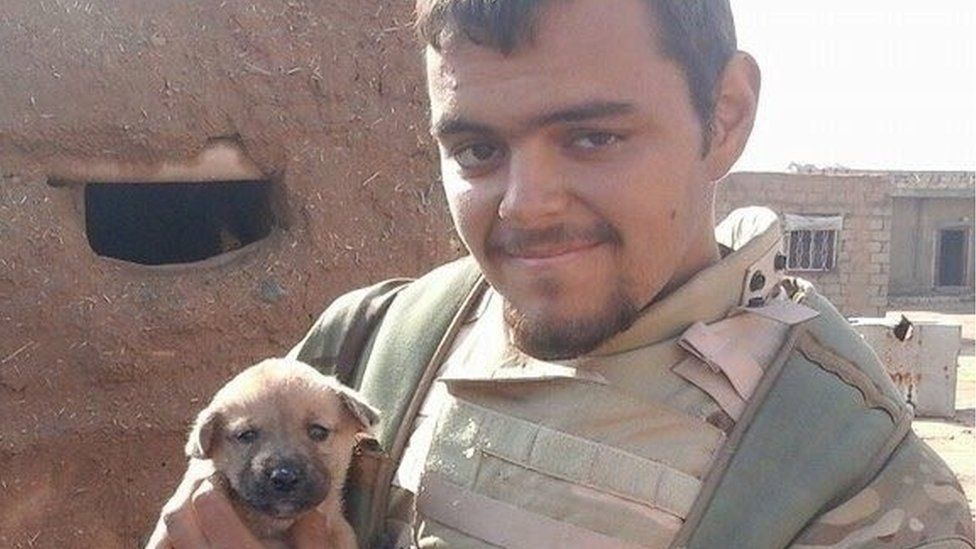 A video of a British man captured in Ukraine has been removed from YouTube following claims it broke the Geneva Convention.
Aiden Aslin, originally from Newark, Nottinghamshire, was seized by Russian forces during the battle for Mariupol.
He appeared, handcuffed, in a video posted on YouTube.
Speaking in Parliament on Wednesday, MP Robert Jenrick said the interviewer Graham Phillips was "in danger of prosecution for war crimes".
During Prime Minister's Questions, Mr Jenrick also called on the online platform to remove the video immediately.
He said it showed Mr Aslin "being interviewed under duress for propaganda purposes", and claimed that was "a flagrant breach of the Geneva Conventions".
On Friday, YouTube said it had removed the video following a "valid privacy complaint".
The firm added it had also taken action against Mr Phillips, saying his account was no longer able to receive money from advertisements.
In the 45-minute interview, Mr Phillips claimed Mr Aslin was a "mercenary" rather than a prisoner of war, and told him he could face the death penalty.
However, Mr Aslin had been serving as a marine in Ukraine's military since before Russia launched its invasion. His family said he had moved to Mykolaiv in 2018 where he met his girlfriend.
Responding to the news from YouTube, his mother said she was very relieved, after finding the videos of her son being interviewed in captivity "horrifying".
"I'm happy that YouTube have recognised and taken action on removing this." Angela Wood said.
YouTube has also previously blocked channels linked to Russian state media.