The government hopes "surge" testing will reduce transmission of new variants of Covid-19.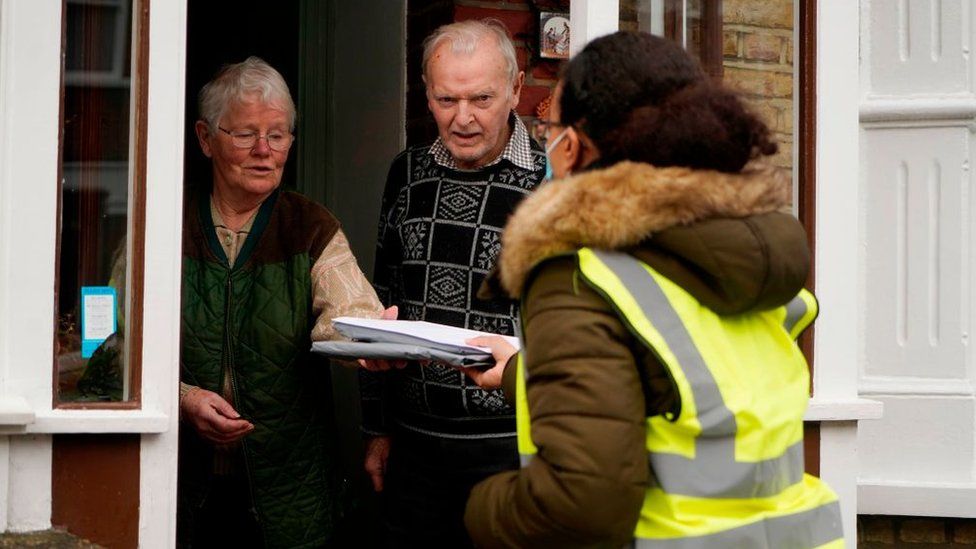 Mass testing – or surge testing – is taking place to help stop the spread of new, more infectious strains of Covid-19.
The Brazil variant, the South African variant and a new mutation of the Kent variant are those being targeted.
Over-16s are being asked to take tests for the Brazilian variant – whether or not they have symptoms – if they live or work in:
The government is also trying to track passengers of a flight from Zurich to London, to limit the spread of the variant. Anyone on Swiss Air flight LX318 on 12 February has been asked to call 01174503174 to arrange a test.
People are being asked to take tests for other variants in:
Parts of the SW8 and SW9 postcode areas of Lambeth in south London
Parts of the CR0 postcode areas in Croydon in south London
The CM0 postcode area around Southminster and Burnham-on-Crouch in east Essex
Parts of the IP22 postcode area around Diss in south Norfolk
Parts of the M9 and M40 postcode areas in Manchester and Trafford
Parts of the HP10 postcode area around High Wycombe
The Stafford district in Staffordshire
Parts of the LS8 and LS9 postcode areas in Leeds
The strain does not appear to cause more serious illness in the vast majority of people. However, it is believed to spread more easily and vaccines may not work as well against it.
There are six known cases in the UK, including two in South Gloucestershire and three in Aberdeen.
Officials are looking for the person who's test produced the sixth case. They are appealing for anyone without a result from a test on 12 or 13 February to come forward immediately by calling 119.
These six cases come from random sampling of around 5% and 10% of all cases, so the true number could be higher.
Like the Brazilian variant, the South African variant is not considered to be more dangerous.
However, there are concerns it could spread more easily and get around the vaccine.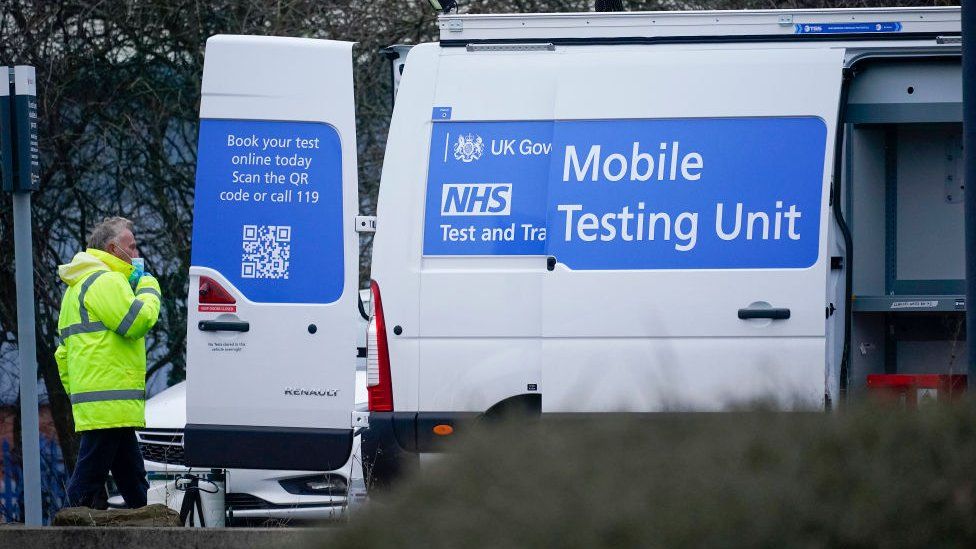 Cases discovered in Manchester in early February show a new mutation of the Kent variant called E484K which is also present in the South Africa variant.
However, Health Secretary Matt Hancock told the House of Commons it was "critical" that people in targeted areas stay home as much as possible, and limit trips outside.
People are being asked to work from home if they can, and some schools have asked parents to keep children at home if possible.
Anyone who gets a positive result test must immediately self-isolate for at least 10 days. NHS Test and Trace will tell their contacts to isolate if necessary.
Anyone on a low income who has been told to self-isolate can claim a £500 payment from their local authority.
Several types of test have been developed but two have mainly been used.
The PCR (polymerase chain reaction) test
The PCR test involves swabbing your nose or throat, dropping the swab in a vial of liquid and sending it to a lab for analysis.
It is regarded as the most reliable test, but normally takes a day or longer to get a result.
People tested under the new variant surge programmes are being offered PCR tests.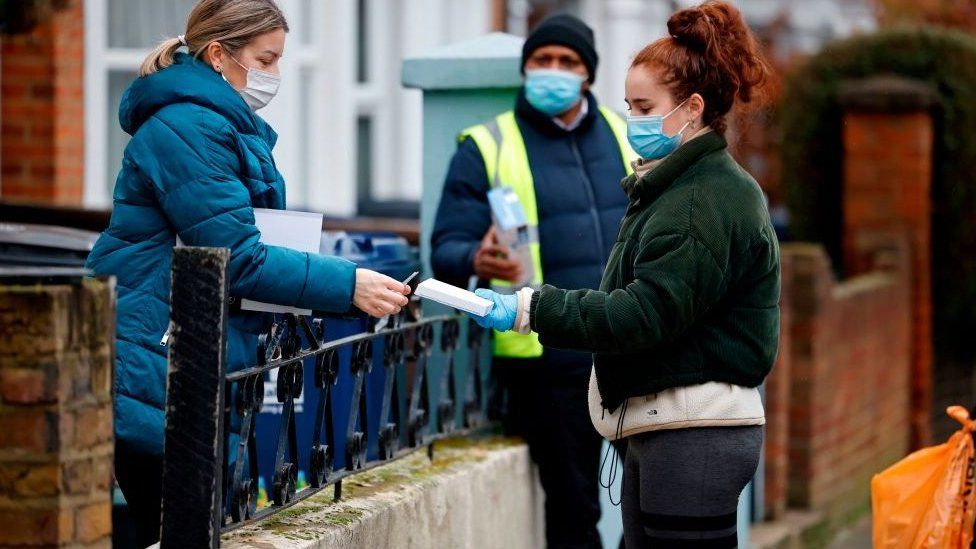 This also involves a swab from the nose or throat, which is dropped into liquid. The solution is then added to a test strip which shows a result in 20-30 minutes.
In a pilot scheme lateral flow tests weren't good at picking up relatively small amounts of virus, but did identify the majority of the most infectious cases.
Regular lateral flow tests are offered to many NHS staff, and by other employers to their workers. Some councils are also offering them to people without symptoms.