Jack Barnes suffered a cardiac arrest after being restrained by public transport workers.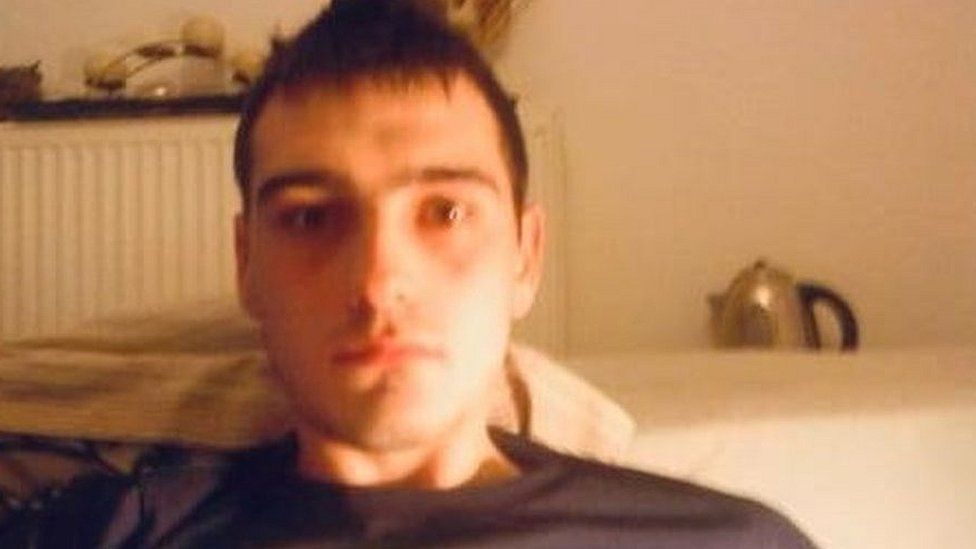 A man who died after being restrained in the street by public transport workers was unlawfully killed, a coroner has ruled.
Manchester Coroner's Court was told Jack Barnes shouted "I can't breathe" repeatedly as he was held by Metrolink staff in Manchester in October 2016.
The 29-year-old from Hull had a cardiac arrest and died seven weeks later.
Concluding his death was unlawful, Coroner Nigel Meadows said the workers' actions amounted to manslaughter.
Both Transport for Greater Manchester and Palladium Associates PLC, who were contracted to provide Metrolink with the customer service representatives (CSR), have been contacted for comment.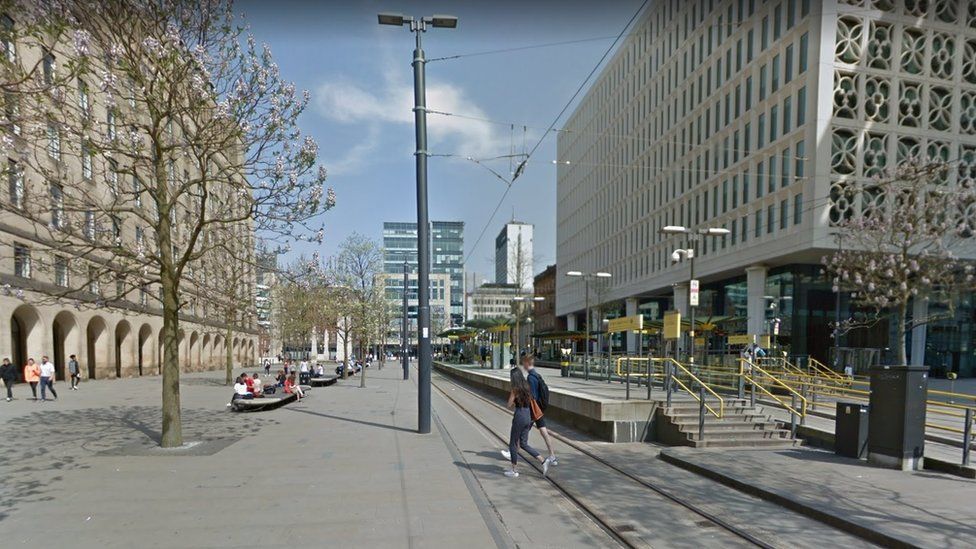 The court heard that the father-of-one's life effectively ended while being held face down on a pavement outside the Australasia restaurant in central Manchester.
He had recently moved from Hull and had been out with some friends on 11 October, 2016, travelling around Manchester on the city's trams.
The group were spotted at St Peter's Square at about 20:15 GMT and challenged by a Metrolink CSR.
The worker suspected the group was smoking illegal drugs, a claim they denied, and it is thought Mr Barnes responded with abusive language.
Evidence in court indicated that he had taken the cannabinoid Spice at some point that day.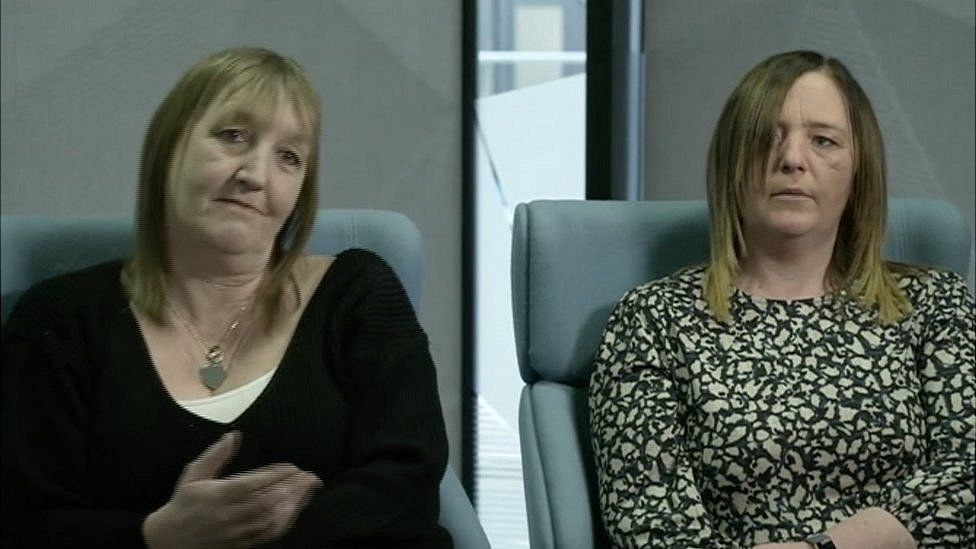 The inquest was told later that evening, shortly before 23:30, the group were spotted at Manchester Victoria station, and recognised by the CSR who had earlier challenged them.
A group of CSRs approached them after being told about the earlier abuse.
A row broke out and Mr Barnes became aggressive to being confronted.
He swung a drawstring bag he was carrying at the men, which hit two of the staff, before he and a friend ran off.
Metrolink's policy was that their representatives should walk away from such encounters, alerting the police if necessary, and the inquest was told that all staff had been reminded of this at the start of their shift that night.
The policy states that CSRs cannot "grab hold of a person" or "pursue a passenger either off the platform or trackside", but the four workers – Paul Fogarty, Brian Gartside, Matthews Sellers and Stephen Rowlands – decided to chase the fleeing pair, two on foot, two in a taxi.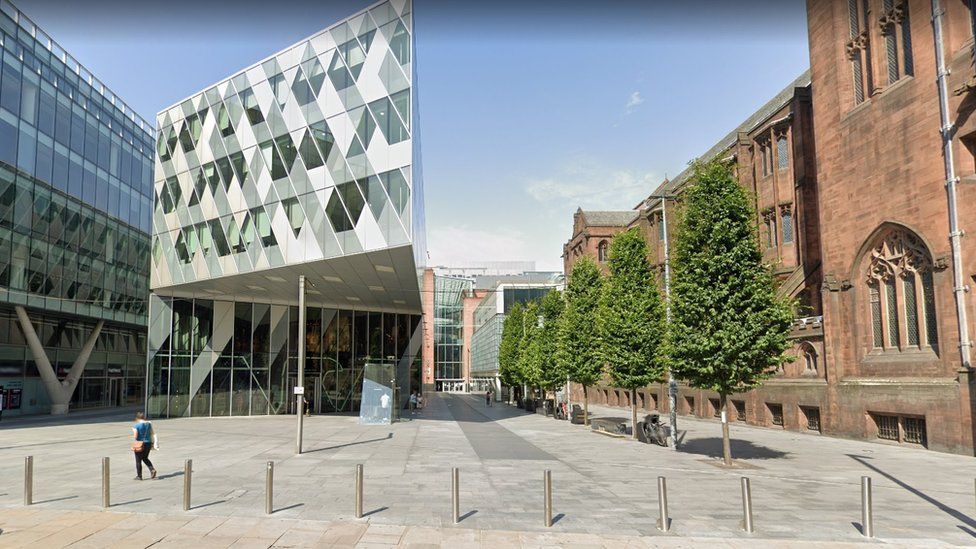 After a nine-minute chase across almost a mile of the city centre, Mr Barnes was caught by Mr Gartside and bundled to the ground outside the Deansgate restaurant.
Bodycam footage from a camera worn by Mr Sellers, and played in court, showed that within moments of being caught, while being held down with his left cheek on the pavement, Mr Barnes asked for help, shouting out: "I can't breathe."
After being ignored, he repeated: "I can't breathe."
Over the course of about 90 seconds, Mr Barnes said he was struggling to breathe on eight separate occasions.
Just before the camera moved away to focus on Mr Barnes' friend, Mr Rowlands was recorded telling him: "If you struggle, I will put you to sleep.
"It won't kill you but you will go to sleep for a while."
The inquest heard Mr Barnes had a cardiac arrest and, despite a police officer and a passing ambulance crew providing assistance, he never recovered and died on 2 December, having been transferred from Manchester Royal Infirmary to a hospital in Hull.
Giving evidence to the inquest, the men refused to answer many questions about the incident, having been given legal advice that to do so could incriminate them.
However, Mr Rowlands told the coroner that he had been trained in restraint while serving as a GMP officer for 13 years and that he had left the force due to an injury in 1989.
He estimated that he had restrained "well over 1,000 people" during his police career.
He also told the inquest that "it didn't enter my head" to follow Metrolink's "walk away" policy.
Mr Rowlands declined to speak to the BBC when approached for comment.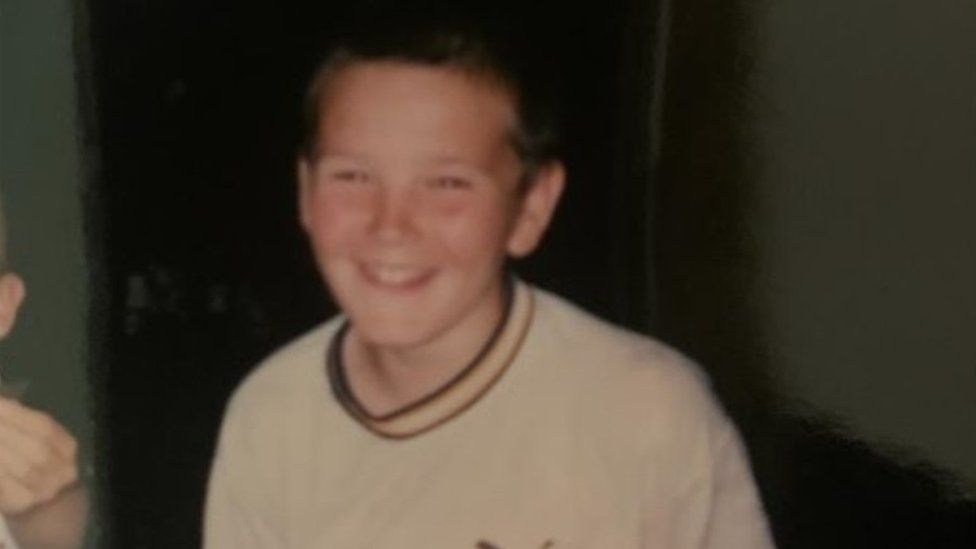 Recording a conclusion of unlawful killing, Mr Meadows said that the exertion of the chase and the pressure on Mr Barnes's neck more than minimally contributed to the heart attack.
He found the restraint amounted to assault as it was unnecessarily prolonged and the CSRs had had an opportunity to both call the police and to sit Mr Barnes up into a more comfortable position.
Speaking after the hearing, Mr Barnes's mother Tricia Gerrard told the BBC the men had "hunted him down like an animal".
She said the family refused to believe he had attacked the CSRs, as at "any sign of trouble, any sign of violence, he'd run".
The inquest was told the bag that hit the men contained clothes and a phone charger.
Mrs Gerrard said she wants the four CSRs, who had "never apologised [and] never showed any remorse", to be prosecuted.
Greater Manchester Police, whose officers investigated the case, told the BBC in a statement that "following a review by the Crown Prosecution Service, four men… who were arrested on suspicion of assault were released without charge".

The BBC is not responsible for the content of external sites.