There have been calls to reopen police inquiries after the BBC revealed new evidence in the racist murder.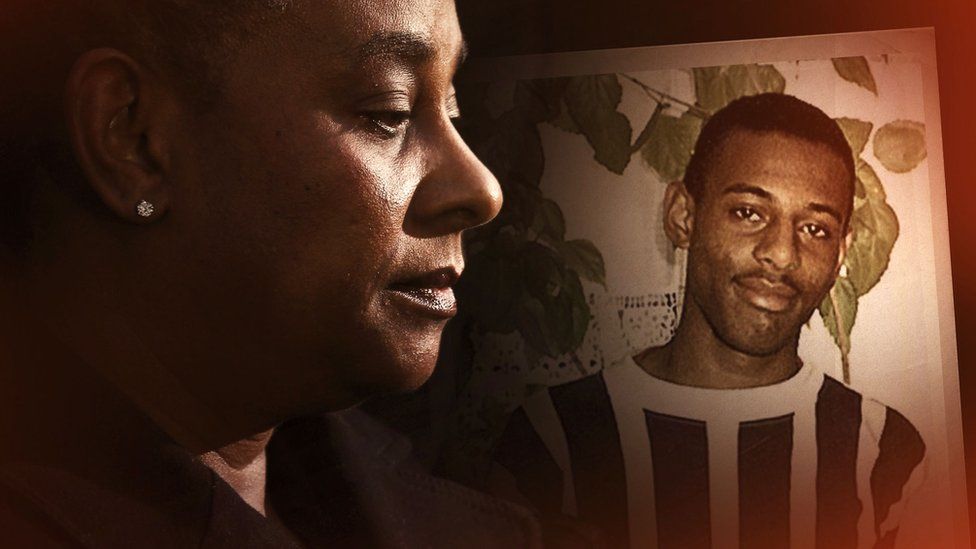 There have been calls to reopen police inquiries into the racist murder of Stephen Lawrence after a BBC investigation uncovered new evidence.
Barrister Michael Mansfield, who has represented the family, said it was still possible to put remaining suspects on trial.
Baroness Doreen Lawrence, Stephen's mother, said it was "infuriating" no officers had suffered consequences.
There should be "serious sanctions" for the failed investigation, she said.
A BBC investigation for the first time named Matthew White as a suspect in the 1993 murder in Eltham, south-east London. Five prime suspects were previously known, and two were convicted in 2012. White died in 2021.
The BBC found that witnesses had said White told them he had been present during the attack, that evidence showed his alibi was false, and that police surveillance photos of White showed a resemblance to eyewitness accounts of an unidentified fair-haired attacker.
Evidence also revealed more mistakes by police, raised questions over the Metropolitan Police's decision to stop investigating in 2020, and further implicated suspects who are still alive.
Mr Mansfield told BBC Radio 4's Today programme that White "should have been and could have been charged" before his death.
Evidence implicating other suspects – including one witness who said White had admitted he was present and had named others in the attack – could still be used against them, the barrister said. "It's possible to put them on trial in this matter," he said.
Tory MP Sir Peter Bottomley, who represented Eltham at the time of the murder, told Radio 4's the World At One the BBC investigation showed the crime "would have been solved within hours" if the police had given proper attention to the eyewitness evidence from Duwayne Brooks, Stephen's friend who was with him at the time of the attack.
He said the police also needed to explain the "unjustified decision" to remove Clive Driscoll, the senior detective who had convicted two of the suspects, from the case.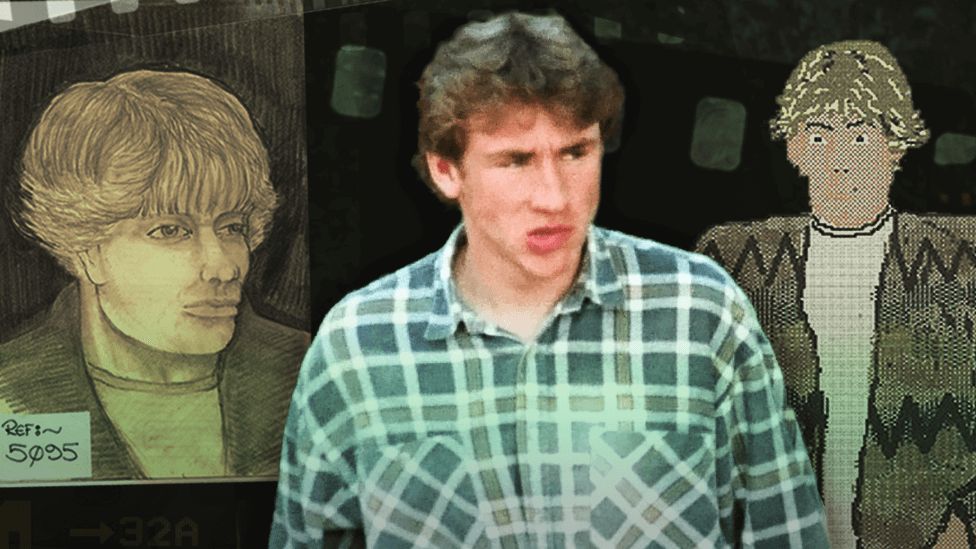 Mr Brooks, who gave police a description of the lead attacker which resembled White, said: "I never received the basics of support because of my skin colour. Police forces and other criminal justice agencies need to know that their treatment of victims and witnesses must be at minimum what is set out in the victims code."
Baroness Lawrence said in a statement that the BBC's revelations of new failings by the Met Police were "shocking but unsurprising" after 30 years in which mistakes in the investigation have been laid bare.
"What is infuriating about this latest revelation is that the man who is said to have led the murderous attack on my son has evaded justice because of police failures and yet not a single police officer has faced or will ever face action," she said.
"It should not have taken a journalist to do the job that a huge, highly resourced institution should have done."
She said only when police officers lose their jobs for such failings can the public be reassured that incompetence will not be tolerated.
"The failure to properly investigate a main suspect in a murder case is so grave that it should be met by serious sanctions," she said.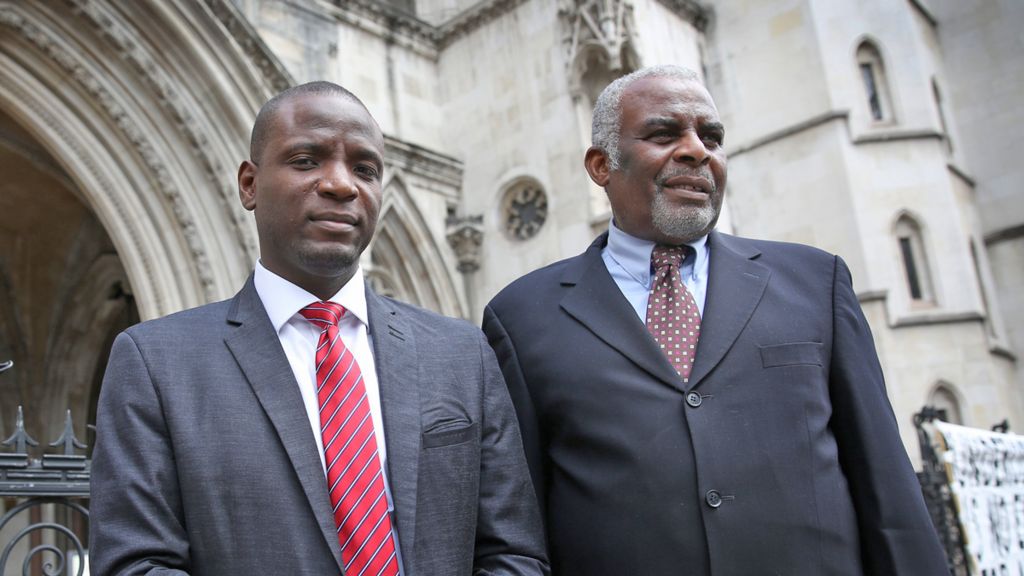 The Independent Office for Police Conduct, which investigates serious allegations against the police, said it is still waiting after more than two years for prosecutors to decide whether four former officers should face charges of misconduct in a public office over their handling of the case.
The Crown Prosecution Service said more material has been provided since the file was handed over.
London Mayor Sadiq Khan told broadcasters: "If there's evidence of failings, of misconduct, it's really important action is taken."
He said he welcomed the police's assurance that they would investigate any new information, following the BBC's revelations.
Mr Khan said: "This investigation wasn't done by police officers, it was done by journalists. This stuff should have been known by police officers 30 years ago, not journalists 30 years later."
Labour's shadow home secretary Yvette Cooper said it was "concerning" that prosecutors had been examining the file on possible police misconduct for years and said decisions on this and any further necessary investigations should be made urgently.
"The Lawrence family have already endured so much injustice, they should not have to keep waiting for answers and action," she said.
Jack Straw, who as home secretary ordered a landmark public inquiry into the case, said he was "frankly astonished" that evidence uncovered by the BBC was available at the time but was never brought to him or to the head of the inquiry, Sir William Macpherson.
He told BBC Radio 4's PM programme that it was clear to him some "corrupt officers" had been withholding information.
Det Ch Insp Andy George, president of the National Black Police Association, said there was "certainly a case" to reopen the investigation into the murder.
"I don't think it should have ever been closed and I think it's a stain on the Metropolitan Police that it was," he told LBC News.
"I think it needs to be taken on by an external force and it needs to be looked at by them. Somebody else needs to come in now, and not only review it but follow on with those investigative lines."
In response to the BBC investigation, the Met took the almost unprecedented step of naming White as a suspect. The force apologised again for its handling of the case.
It said the failure to trace one key witness, a relative of White, for 20 years was a "significant and regrettable error".

New evidence about the murder of Stephen Lawrence, uncovered by BBC investigative reporter, Daniel De Simone.