The oldest author ever nominated – 88-year-old Alan Garner – is one of six novelists in the running.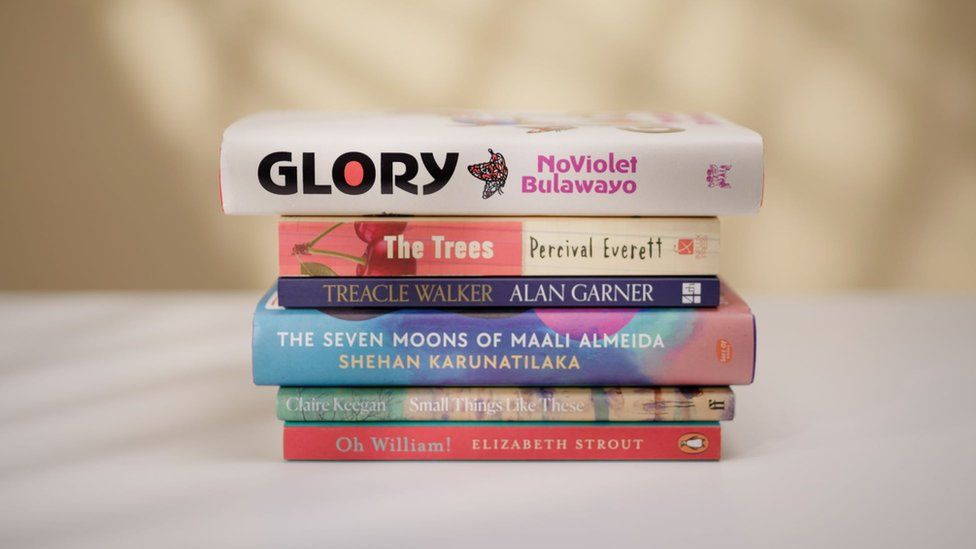 The Queen Consort will present the Booker Prize to one of six hopefuls on Monday as the awards foundation holds its first large-scale event since 2019.
Taking place at London's Roundhouse, singer-songwriter Dua Lipa will give a speech about her love of reading.
Tributes will also be paid to the late two-time Booker winner Hilary Mantel.
All but one of the six shortlisted authors is due to attend the evening ceremony in person. Garner, whose birthday is also on Monday, is expected to appear virtually.

A round-up of the shortlisted novels – Rebecca Jones, arts correspondent
Glory by NoViolet Bulawayo
Animal Farm set in Robert Mugabe's Zimbabwe with the president a horse and his ambitious wife a Gucci-wearing donkey. It sounds unlikely and it is a bit weird when dogs, cats and peacocks are on social media or getting their nails done. But it – mostly – works.
The Trees by Percival Everett
Outstanding. READ THIS BOOK. It will make you laugh, it will make you gasp. What is so impressive is that it takes a shocking story about racism and police violence in the United States and makes it so funny. It is also so fast-paced you cannot put it down.
Treacle Walker by Alan Garner
I suspect you will either love or hate this book. Part fairytale, part fable, it's a peculiar novel in which characters in comics come alive, mirrors sing, skies crack and the prose is punctuated with unfamiliar words such as hurlothrumbo and lomperhomock. But it is an astonishing work of imagination and once you finish it you feel you need to start again to try to make more sense of it.
The Seven Moons of Maali Almeida by Shehan Karunatilaka
This book is difficult to categorise. With ghosts and spirits in the afterlife, it is part supernatural. But it also gives you a thorough grounding in Sri Lankan politics. And as the narrative gathers pace it becomes a whodunnit. The result is a thrilling read.
Small Things Like These by Claire Keegan
It is incredible how Claire Keegan manages to compress a whole world into 116 pages. This is an exquisite book, with not a word wasted. I was spellbound by the story set in an Irish town in 1985. But in many ways I wanted more and almost felt as if the story ended just as it started to unfold.
Oh William! by Elizabeth Strout
I am so pleased Elizabeth Strout has made the shortlist because I am a huge fan of her Olive Kitteridge novels. This book is about another of her characters, Lucy Barton, and the friendship she rekindles with her ex-husband. Strout's writing about love, loneliness, ageing and grief is deceptively simple but profound.

This is the first full in-person ceremony for three years following the coronavirus pandemic. The event will be broadcast on BBC Radio 4's Front Row from 21:15 BST.
The winner will walk away with £50,000 in prize money.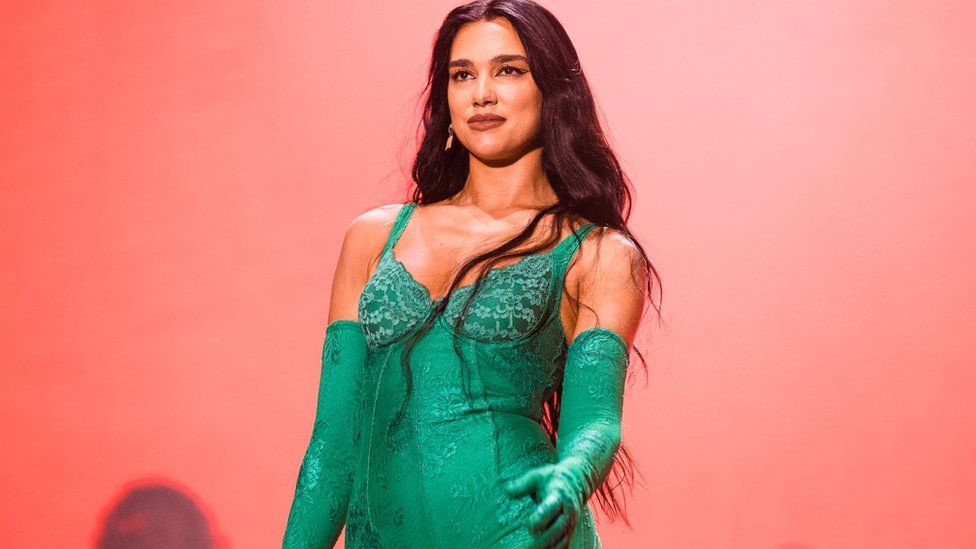 "They're not easy books, even though they may be short," Neil MacGregor, chair of the 2022 judges, said of the final six.
"But, like many great pleasures, some require hard work, and we found them well worth the effort," he said.