On the same day he was arrested in New York, a California court passes a judgement in his favour.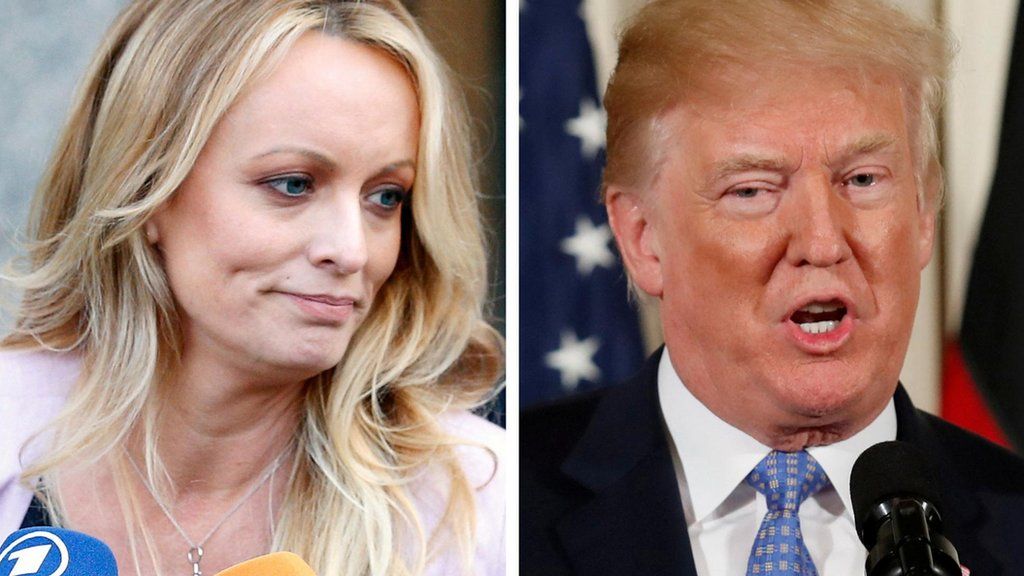 The former porn star at the heart of Donald Trump's historic indictment in New York has been ordered to pay him more than $121,000 (£96,965) towards legal fees in an unrelated case.
Stormy Daniels, alleged to have had an affair with Mr Trump in 2006, lost her defamation case over a 2018 tweet written by the former US president.
An appeals court judge in California dismissed Ms Daniels' case, and awarded Mr Trump a payment for legal fees.
Mr Trump has denied the affair.
Ms Daniels, whose legal name is Stephanie Clifford, sued Mr Trump after he called an allegation by Ms Daniels a "total con job" in a tweet on 18 April 2018.
In the tweet, Mr Trump dismissed an allegation by Ms Daniels that an unknown man had threatened her in a parking lot to keep quiet about her alleged affair with Mr Trump.
The case was dismissed after 9th Circuit Court of Appeals judge Samuel James Otero said Mr Trump's statement was protected by the First Amendment.
Ms Daniels, 44, was then ordered to pay Mr Trump's legal fees in the amount of $293,000, CNN reported.
She appealed, arguing the legal fees were too high, but lost.
The court found that her "argument that the fee request is unreasonable and excessive is not well-founded," BBC's US media partner CBS reported.
Ms Daniels was ordered to pay another $245,000 in fees after losing that appeal.
And on Tuesday – as Mr Trump was fingerprinted, escorted by police into a Manhattan courtroom and listened to a judge read him charges of 34 felony counts – Ms Daniels was ordered to pay Mr Trump the $121,972.
Mr Trump's lawyer Harmeet Dhillon celebrated the judgement in California, writing on Twitter: "Congratulations to President Trump on this final attorney fee victory in his favour this morning.
"Collectively, our firm obtained over $600,000 in attorney fee awards in his favour in the meritless litigation initiated by Stormy Daniels."