He appears in an unconventional official photo which shows him carrying out his head of state duties.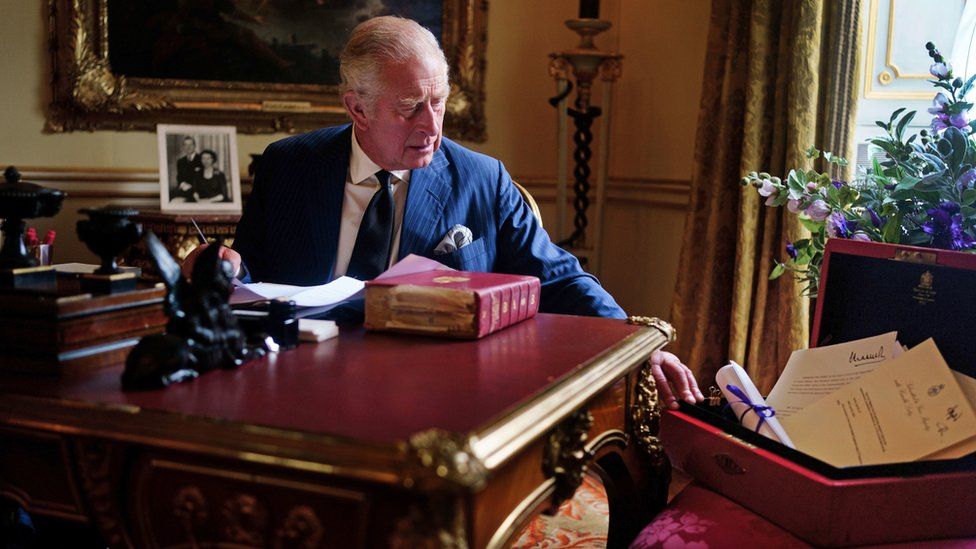 An official picture of King Charles has been released, showing him for the first time carrying out his new duties as head of state.
Prominent in the photograph, taken in Buckingham Palace, is the red box with official documents to be signed.
His signature is visible as "Charles R" – for Charles Rex, Latin for King.
In a symbol of continuity, the photo behind him shows Queen Elizabeth and Prince Philip, in a picture they had given to King George VI in 1951.
Royal photographs have often been seen as sending messages, expressed in symbols rather than direct words.
And this shows a King getting straight down to business, with his work literally in the foreground. The angle of the picture emphasises the desk and the papers he has to sign.
It is not a traditional, formal photo with the monarch sitting stiffly, facing forward at the desk.
Instead he's seen as though captured in a moment of concentration and movement, not looking at the camera.
The image uses natural light from a window rather than studio lighting.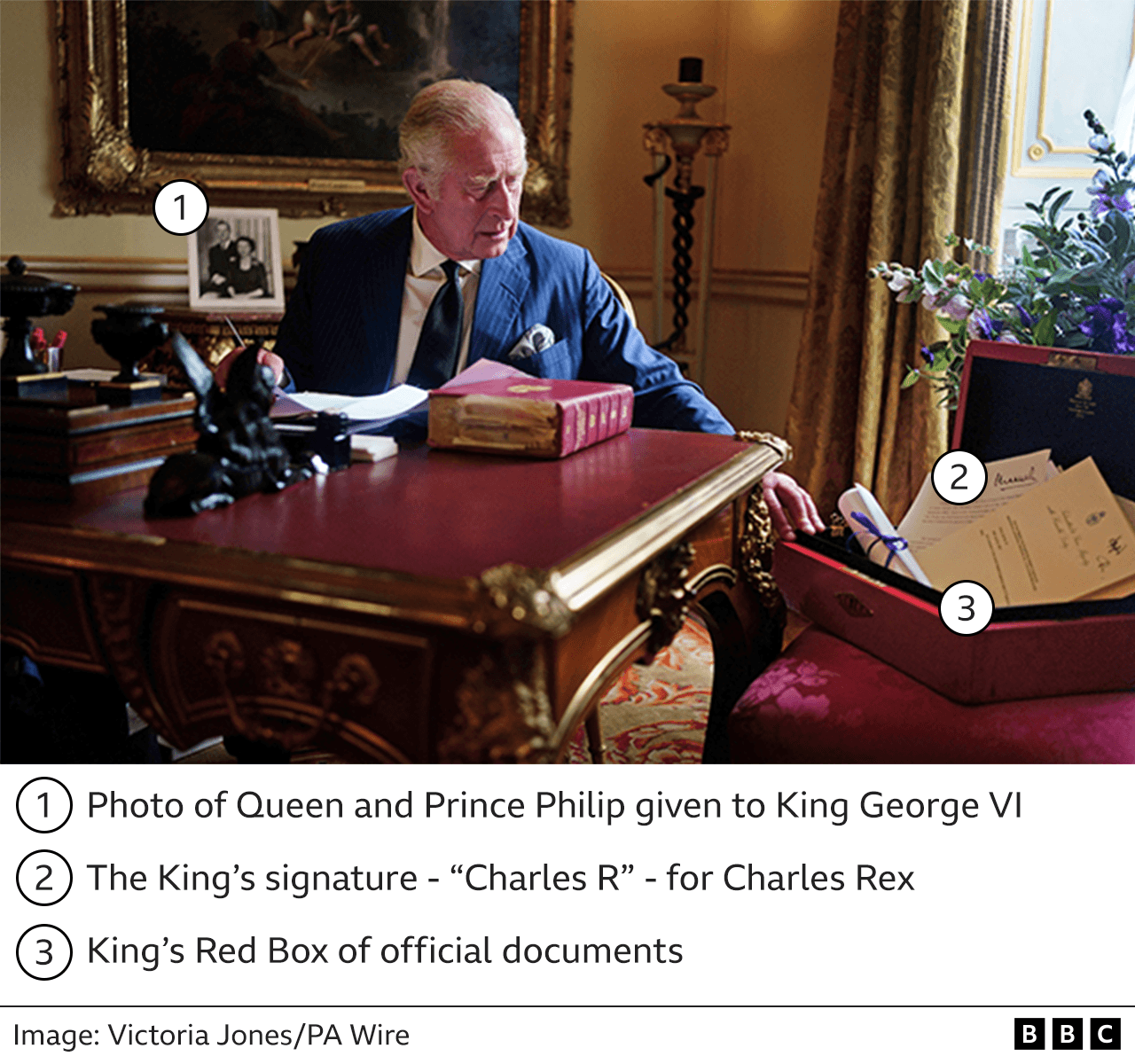 There have been suggestions that the new King will have a more approachable and inclusive style, with his reign focusing on a smaller group of working royals.
The room where the picture was taken is the "Eighteenth Century Room" and the photo has a rather painterly quality, with its rich red and gold colours, the King portrayed in half-light and half-shadow.
Adding to this atmosphere is an 18th Century Italian oil painting by Francesco Zuccarelli in the background.
The photo was taken last week and the King is shown wearing a black tie of mourning. It must have been a time when he was preoccupied by the loss of his mother and his responsibilities in the run-up to the funeral.
But in this picture, taken by Victoria Jones for PA Images, he is shown taking up his constitutional duties as King, pen in one hand, the other hand touching the red boxes that will become part of his daily round.