Borrowing falls sharply as rates rise but more mortgage applications are approved, says Bank of England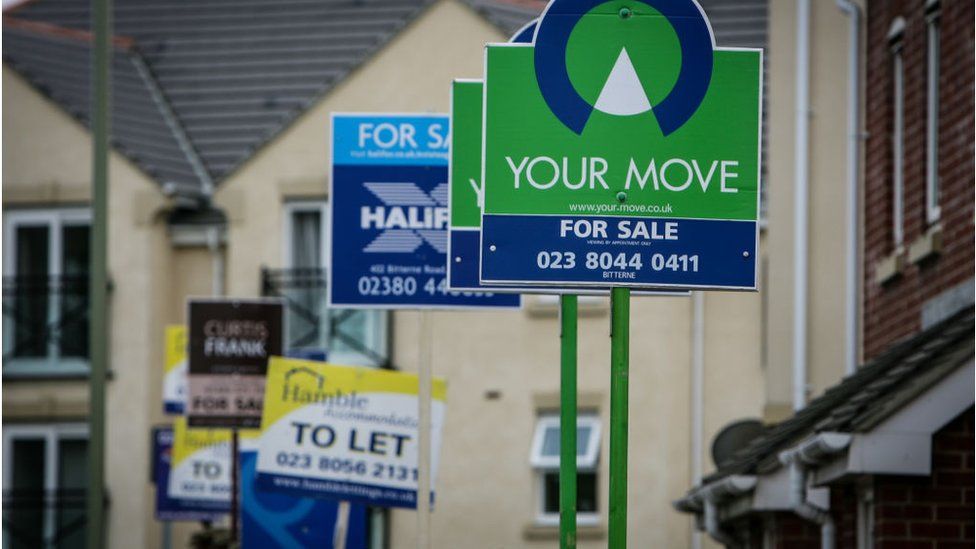 Mortgage lending in February fell to its lowest level since 2016, excluding the pandemic, according to Bank of England figures.
It comes as higher borrowing costs make buying property less affordable.
Homeowners borrowed £700m in February, down from £2bn in January, and the lowest level for any month since April 2016 apart from the Covid crisis.
However, the Bank said the number of mortgages approved by lenders rose slightly from 39,600 to 43,500.
Karen Noye, a mortgage expert at Quilter, said the effective interest rate on new mortgages rose to 4.24% in February, making borrowing more expensive for potential home-owners.
But she said the rebound in approvals suggested "green shoots might be appearing" in the housing market.
"It's clear that home-buyers are cautiously returning back to the market in early 2023 after the huge shocks at the back end of last year made many put their house hunts on ice. How this all feeds through to house prices is yet to be seen."
Mortgage rates began to rise last year as interest rates climbed, but they spiked in September after Liz Truss's mini-budget caused panic on financial markets.
Rates have stabilised since then but remain much higher than they were a few years ago, squeezing people's purchasing power.
It has fed through to house prices, which in the year to February saw their biggest annual fall in more than ten years, according to Nationwide.