The Duke of Sussex and six others are bringing a legal case against Associated Newspapers.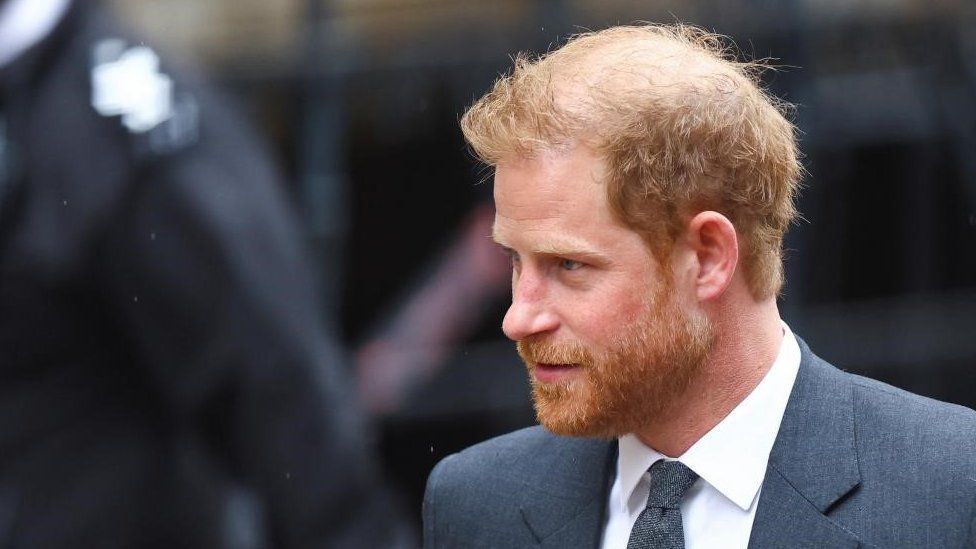 Barristers for Associated Newspapers have argued to a High Court judge that Prince Harry and six other well-known people have run out of time to bring privacy claims against the Mail titles.
The law requires that claims are brought within six years.
But some of the allegations against Associated date back decades.
Lawyers for the claimants – also including Sir Elton John and Baroness Doreen Lawrence – argue that new evidence has recently come to light.
The newspaper publisher said "they haven't come close" to proving that only now could they sue the Mail and Mail on Sunday.
Last year, the seven claimants said they had only recently become aware of "compelling and highly distressing evidence that they had been the victims of abhorrent criminal activity and gross breaches of privacy by Associated Newspapers".
This included, they said, evidence that the publisher's journalists paid private investigators for bugging cars and homes, listening to private telephone calls, paying police officials and obtaining medical and financial records.
In the case of the Duke of Sussex, his witness statement published on Tuesday stresses that he was not told by lawyers acting for the Royal Family of the possibility of suing newspapers.
He said he only realised this when press interest grew around his relationship with his now wife, which was when he started talking to a senior Royal Family lawyer.
At the Leveson Inquiry in 2011, the Mail's editor Paul Dacre swore on oath that his journalists had not used illegal methods of gathering information.
The lawyers for the claimants say legal action was prevented because of these denials.
They are now arguing that the clock for bringing a legal action only started when the new evidence came to light.
But Adrian Beltrami KC for Associated Newspapers argued that the claimants should have complained about articles in the Daily Mail and Mail on Sunday at the time they were published.
He told the judge, Mr Justice Nicklin, that there was no new evidence which justified lifting the time restriction on bringing a case.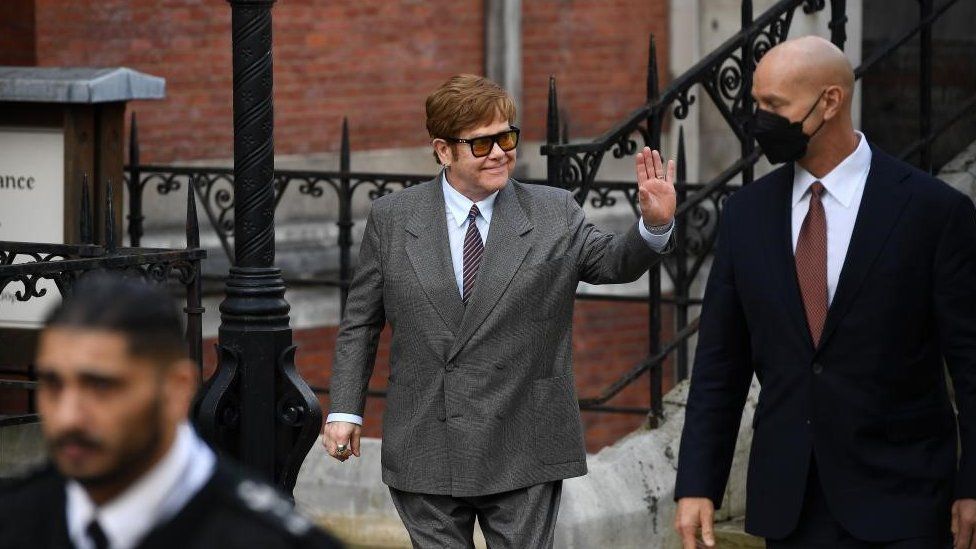 Ledgers kept by the newspapers of payments to private investigators could not be used to prove the case because they had been leaked from a public inquiry, he said, referring to a legal disagreement the judge will have to resolve.
Even if they were valid as evidence, the claimants could have obtained them years ago, he said.
In the same way, admissions by private investigators that they worked for Mail titles in the 1990s and 2000s were not new.
Turning to a "handful" of documents he said were being used to suggest Mail journalists had commissioned illegal activities, Mr Beltrami asked: "Are they the tipping point?"
"If this is supposed to be the tipping point they can not bear the weight which is attributed to them," he said.
If the judge decides in favour of the newspapers, the case could be brought to an end long before it comes to a trial.