A long-awaited report into police failings is criticised by a woman raped by grooming gangs in the town.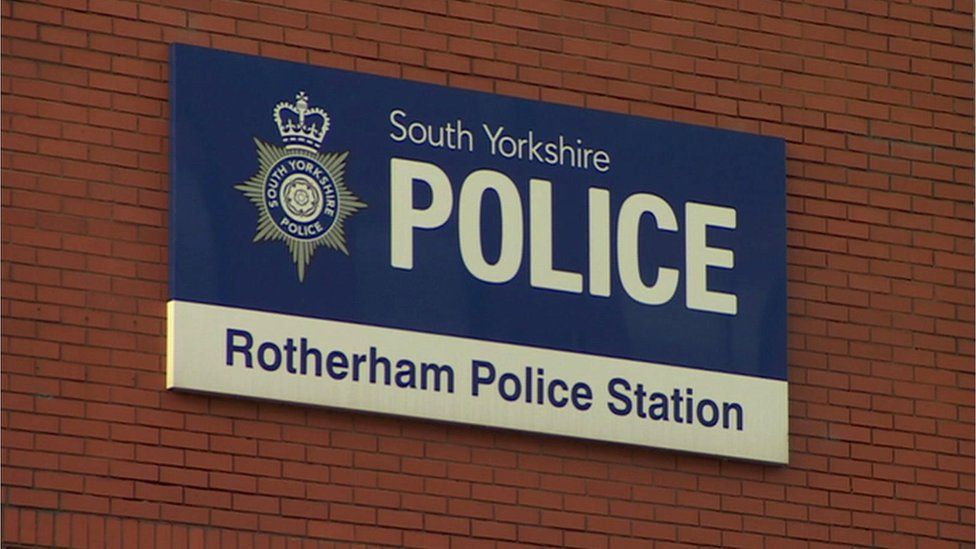 Victims of grooming gangs in Rotherham have been "let down" by a long-awaited report into officers' failures, the area's police commissioner has said.
Critics say a watchdog's findings, on the police response to sexual abuse of about 1,400 girls in the town from 1997 to 2013, tread little new ground.
South Yorkshire Police is criticised in the report, which confirms no officers were sacked despite 265 separate complaints.
The force has apologised to victims.
Police and Crime Commissioner Dr Alan Billings said the report failed to "identify individual accountability" and contained "few new findings" despite years of "costly investigations".
A total of 47 current and former officers were investigated by the Independent Office for Police Conduct (IOPC) after it received 265 separate allegations from more than 50 complainants.
It said its eight-year probe, dubbed Operation Linden, was one of the "largest and most complex" it had ever undertaken, second only to its investigations into policing of the Hillsborough stadium disaster.
It followed a report by Prof Alexis Jay in 2014, which detailed how girls as young as 11 were raped, trafficked, abducted, beaten and intimidated, predominantly by men of Pakistani-heritage.
Her inquiry found at least 1,400 children were subjected to appalling sexual abuse.
IOPC investigators have found there were "systemic problems" within South Yorkshire Police that meant "like other agencies in Rotherham at that time, it was simply not equipped to deal with the abuse and organised grooming of young girls on the scale we encountered".
In one illustrative example, the watchdog said one parent concerned about a missing daughter said an officer told them "it was a 'fashion accessory' for girls in Rotherham to have an 'older Asian boyfriend' and that she would grow out of it".
The small team investigating the abuse had inadequate resources and was sometimes overwhelmed
A failure to recognise children and young people as victims, and viewing them as "consenting" to their own exploitation
Failures to understand that children being groomed and abused did not always view themselves as victims
Officers showed a "lack of professional curiosity" by accepting at face value what they were told by perpetrators and victims
A lack of awareness meant officers showed insufficient empathy towards survivors
Performance targets at the time prioritised burglary and vehicle crime "at the expense of other types of crimes including child sexual abuse and exploitation (CSA/E)"
The report also identified "ineffective working with other agencies" and an unwillingness to pursue cases where the victim did not make a complaint to police because "the feeling was there would be insufficient evidence for a successful prosecution".
It also criticised the computer system used to share intelligence as being "not fit for purpose".
"We found many instances where crimes were not recorded when they should have been, including reports of sexual assault and sexual activity with a child," the report said.
In a foreword IOPC director general Michael Lockwood said it made "uncomfortable reading".
"No child, or young person can ever consent to their own abuse or exploitation, nor should be seen as bringing matters upon themselves. Your protection should not have be seen as a lesser policing priority," he wrote.

Victims' voices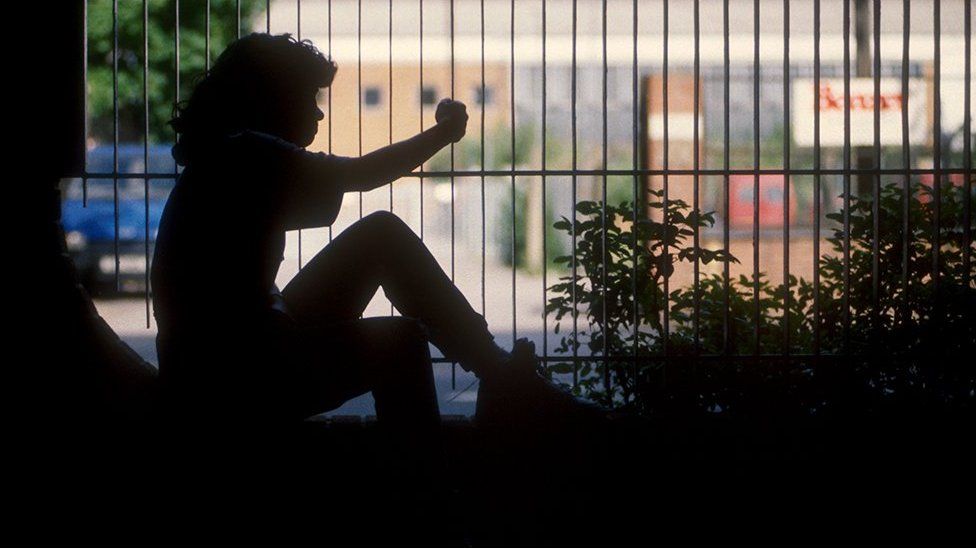 One survivor, who was abused from the age of 14, told the IOPC she came into contact with police officers "three or four times a week".
"When I look back now I can't believe how many times I came into contact with the police and how many chances they had to question me… but didn't," she told investigators.
Another said: "I was told repeatedly by the police that I was responsible for my own actions, allowing myself to be a victim."

The IOPC made 13 recommendations, including improved training and support for officers.
South Yorkshire Police said it accepted the findings and was "deeply sorry", adding: "Victims deserved better from us."
Police and Crime Commissioner Dr Alan Billings said he was disappointed that "eight years of costly investigations" had resulted in "few new findings or accountability".
He said most of the report's recommendations had been made and implemented after previous investigations, and that the latest had failed "to identify any individual accountability".
"As a result, it lets down victims and survivors," he said.
The watchdog also upheld 43 complaints against individual officers, with eight facing misconduct and six facing gross misconduct charges.
Dr Billings said it was unfair for officers have had allegations of misconduct "hanging over them for so long", but said the force was now "on a path of continuous improvement".


"We are committed to supporting victims of child sexual exploitation and abuse, listening to their accounts and gathering evidence for consideration of prosecution by the CPS, no matter how long or how challenging investigations are."
The pledge from the National Crime Agency which is currently working to bring the Rotherham perpetrators to justice. Its team, headed by senior investigating officer, Philip Marshall, is probing crimes which, in some cases, go back 25 years.
Known as Operation Stovewood, it's the single largest law enforcement investigation into non-familial child sexual exploitation and abuse in the UK. The Stovewood team is looking at allegations in Rotherham between 1997 and 2013.
The South Yorkshire force, heavily criticised by the police watchdog for its failings over Rotherham, is funding Stovewood. But it's the National Crime Agency which has the twin tasks of winning the trust of victims and putting the abusers behind bars.
So far Stovewood has seen 20 sex offenders convicted and jailed for a total of 256 years. More than two hundred people have been arrested or attended a police station voluntarily. Four are awaiting trial. They include two brothers, in their thirties, who made their first court appearance earlier this month. They are charged with raping and sexually assaulting three girls – aged 13 to 15 – between 2006 and 2009.
The National Crime Agency says that in some cases it's been engaging with victims for years and there are around 40 separate Stovewood investigations. Its prioritising those who have caused the most harm in the past and – disturbingly – those who may still be active in Rotherham or elsewhere.
It acknowledges that one of its key tasks is "to work with local partners and communities to rebuild public confidence in agencies." This report by the police watchdog underlines the scale of the challenge.

The town's Labour MP Sarah Champion said the report "lays bare the appalling systemic failures at South Yorkshire Police".
'It has taken eight long years, but the truth is now out for all to see," she said.
"I know from conversations with survivors of abuse that their main motivation for engaging with this process was to ensure that no other children will be put through the hell they endured. We owe it to them now to make certain that that is the case."
She added: "South Yorkshire Police has improved, but there is still a long way to go before trust is rebuilt, ensuring the people of South Yorkshire have confidence in their police force again."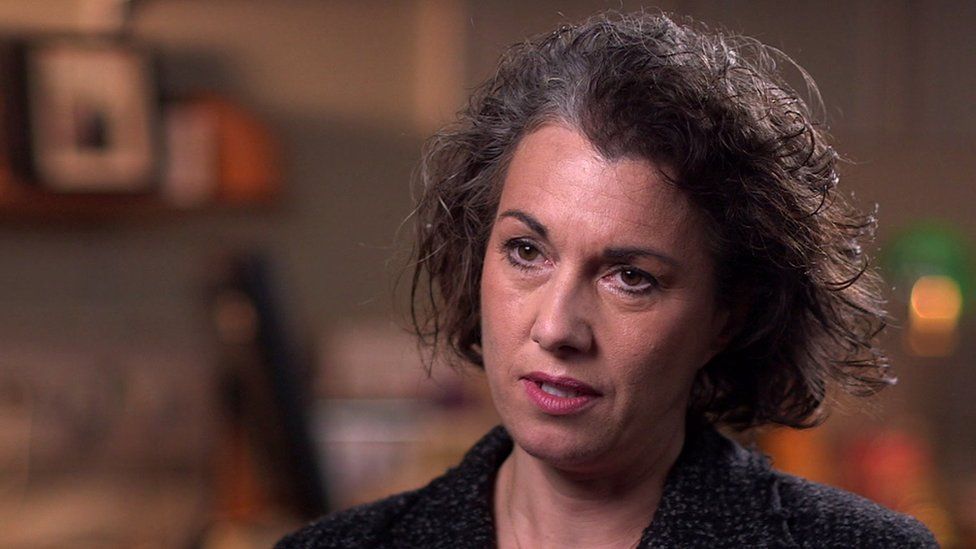 In response to the report, Deputy Chief Constable Tim Forber said: "We let victims of CSE down. We failed to recognise their vulnerability and failed to see them as victims, for that I am deeply sorry.
"They deserved better from us.
"The brave accounts of these girls caused a seismic change in policing crimes of this nature for South Yorkshire Police and the wider police service."

Related Internet Links
The BBC is not responsible for the content of external sites.