But Rishi Sunak's new deal for Northern Ireland, unveiled last month, is passed by 515 to 29 votes overall.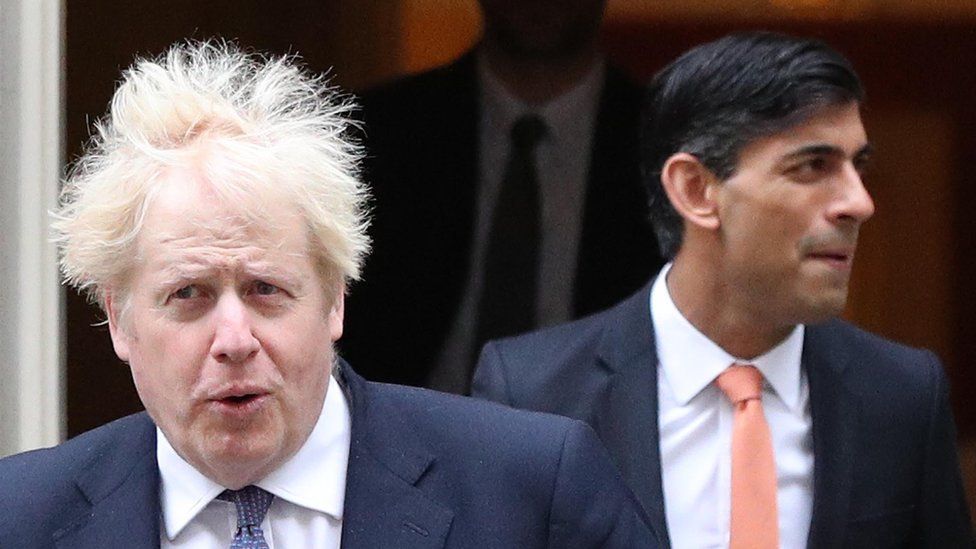 Rishi Sunak's new Brexit deal for Northern Ireland has been passed by MPs, despite a rebellion from 22 of his backbenchers.
Ex-PMs Boris Johnson and Liz Truss were among Tories joining Northern Ireland's DUP in voting against the agreement.
But it passed by 515 to 29 overall, with the backing of other Tories, Labour and the SNP.
The deal, unveiled last month, rewrites the Brexit accord agreed by Mr Johnson in 2019.
Northern Ireland Minister Steve Baker denounced the two former PMs for opposing it, saying he thought "they're both better than this".
Mr Johnson risks "looking like a pound shop Nigel Farage" by voting against the deal, added Mr Baker, who supported the UK's EU exit in 2016.
Former Brexit leader Nigel Farage fired back on Twitter, saying Mr Baker had betrayed his Brexiteer credentials and was a "weasel" for supporting the deal.
Mark Francois, the chair of the ERG group of Eurosceptic Tories, confirmed earlier its "strong recommendation" was for Tory MPs to defy orders from party managers and reject the deal.
As well as Mr Johnson and Ms Truss, Tory MPs voting against the deal included former party leader Sir Iain Duncan Smith and former business secretary Jacob Rees-Mogg.
The vote is on a key part of the deal, known as the Stormont brake, that would give a future Northern Ireland Assembly a way to challenge new EU goods legislation.
The vote is likely to be the only vote MPs get on Mr Sunak's renegotiated deal, known as the Windsor Framework.
Around 100 MPs didn't take part in the vote. This number will include those who abstained, along with those who did not vote for another reason or were given permission not to.
The original Brexit withdrawal deal negotiated by Mr Johnson introduced a series of checks on goods sent from Great Britain to Northern Ireland, in order to avoid a border with the Irish Republic.
Despite originally billing the agreement as a "great deal for our country," Mr Johnson went on to join Tory Brexiters in bemoaning the economic impact of the checks it introduced.
The changes negotiated by Mr Sunak aim to streamline the checks process, which have also proved highly unpopular among unionists in Northern Ireland.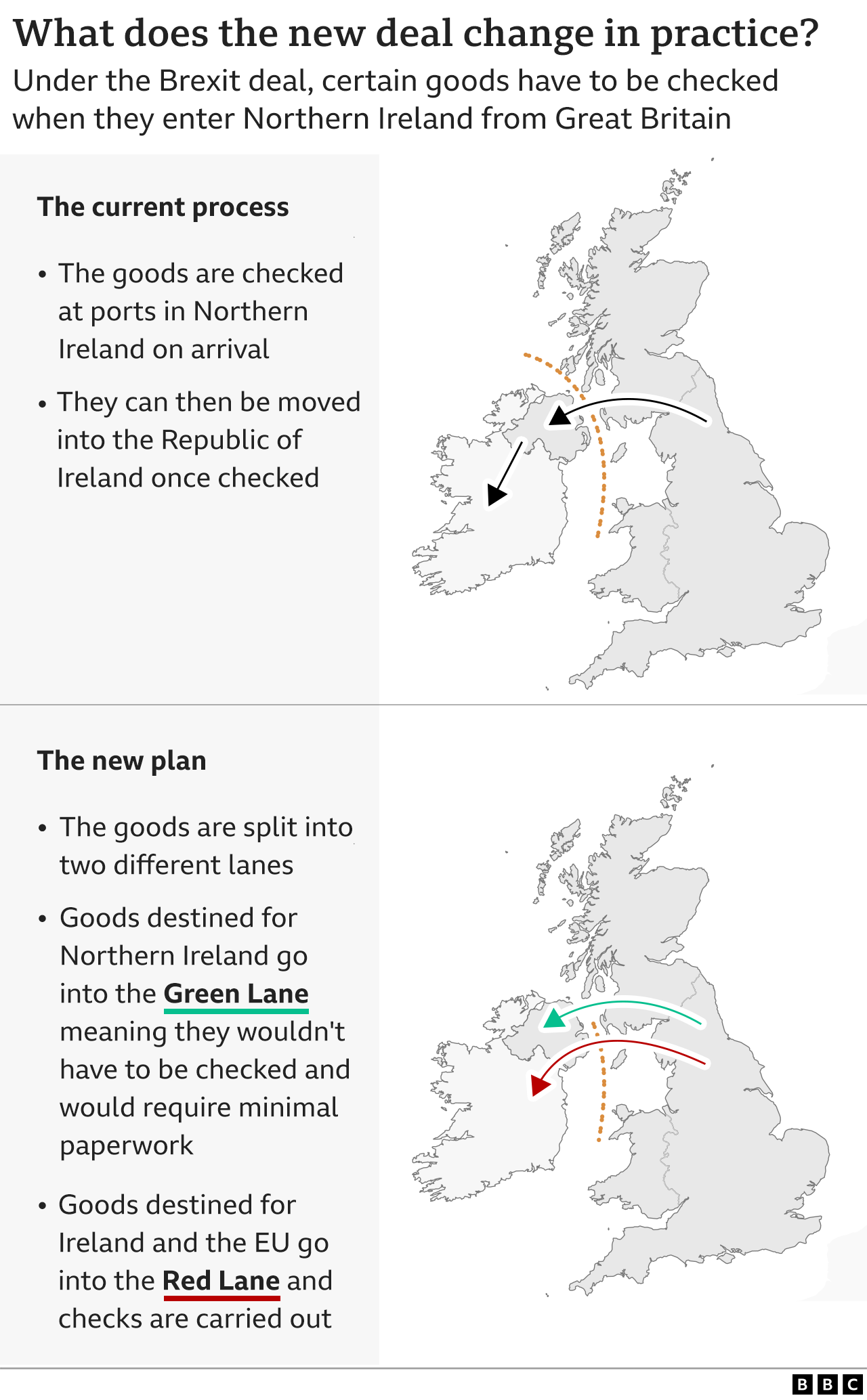 Speaking in the Commons, Northern Ireland Secretary Chris Heaton-Harris said the Stormont brake would give assembly members in Northern Ireland "robust" powers to challenge EU laws.
But in a statement issued before the vote, Mr Johnson said it was "unacceptable".
"The proposed arrangements would mean either that Northern Ireland remained captured by the EU legal order – and was increasingly divergent from the rest of the UK – or they would mean that the whole of the U.K. was unable properly to diverge and take advantage of Brexit," he added.
He said it would be better to proceed with controversial legislation giving British ministers the power to override the original deal, which Mr Sunak has shelved due to his new agreement.
Ms Truss is also said to believe the new framework "fatally impinges" on the UK's ability to diverge from EU rules.
Democratic Unionist Party (DUP) leader Sir Jeffrey Donaldson said he will continue to work with the government on "outstanding issues" – even though Downing Street said there are no plans for any substantial change to the deal.
The European Research Group (ERG) of Eurosceptic Tory MPs has criticised the Stormont brake, with legal experts advising them it was "practically useless".