There are about 1,400 deaths a year from melanoma in men, compared to 980 in women, says Cancer Research UK.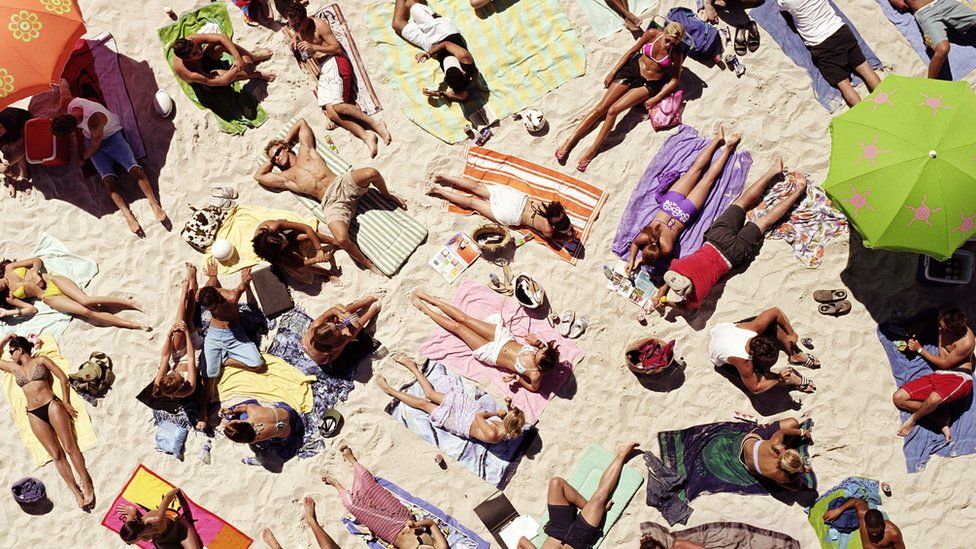 More men are dying from melanoma skin cancer than women in the UK, Cancer Research UK is warning as the country's heatwave continues.
Rates of the cancer, which can develop in sun-damaged skin, have been rising in both men and women in recent years.
Late diagnosis may be part of the reason why men are faring worse.
Melanoma is treatable if it is diagnosed early – the charity is urging people to take care in the sun and get any unusual skin changes checked.
It looked at melanoma deaths since 1973 and found they had risen by 219% in men compared to 76% in women.
Currently, there are about 1,400 deaths per year from melanoma in men, compared to 980 in women.
The charity says melanoma growths happen slightly more often in men and on different parts of their bodies compared to women.
Men more often get them on their back – probably because of going shirtless. This could make it harder to spot the changes. Women often have them on their legs.

What is melanoma?
Melanoma is not the most common or only type of skin cancer people can get, but it is one of the most serious.
If left untreated, it can spread to other organs in the body.
About 16,700 people a year are diagnosed with it.
The risk of developing melanoma goes up with age – the chance over a lifetime is one in 36 for men and one in 47 for women.
The NHS says you should look for new moles or changes to existing ones anywhere on the body.
If you are concerned by a mole, you should contact your doctor immediately.
The moles can be itchy or bleed and may have irregular shapes.

Melanoma death rates have improved for women in the last 10 years, but not for men.
Michelle Mitchell, chief executive of Cancer Research, says the figures "drive home the importance of sun safety".
"We all need to take steps to protect ourselves from the sun's harmful UV rays. Getting sunburnt just once every two years can triple your risk of skin cancer," she adds.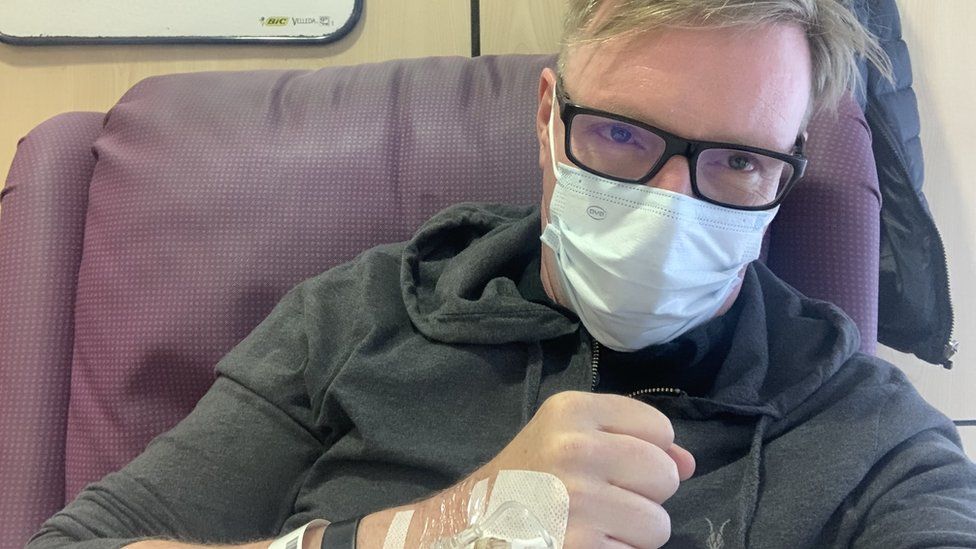 Dominic Edwards was diagnosed with melanoma in 2010 after finding skin changes on his back.
He says it took a second opinion to have it confirmed.
"I was referred to hospital and they operated on it there and then," he told the BBC.
"The cancer then spread to my lymph glands in my armpits – which I eventually had removed."
Dominic, who is now 52, has had 12 operations to remove various lumps, and in 2019 received the "devastating" news that he had been diagnosed with terminal Stage 4 cancer.
"I went on immunotherapy treatment for my lung, spine and spleen – where the cancer had spread.
"Despite Covid hitting, I never missed a treatment," he says.
Dominic says he is still continuing treatment now, combined with swimming to keep fit and eating healthily.
He says growing up, he was never taught about the dangers of going out without sunscreen on and he "remembers getting burned" on family holidays and trips abroad.
"Whilst driving around on a hot day or coming into work after the weekend, I see so many people looking burnt and I just can't believe it," he says.
"It's not just from sunbathing – golfers and builders get it. All you have to do is wear some sunscreen now and you could prevent skin cancer with very little stress."
How to protect yourself when it's hot and sunny
Spend time in the shade, particularly during the hottest times of the day – 11:00 to 15:00
Cover up with clothing and regularly apply sunscreen with SPF 15 or higher and a four or five-star protection rating
Even if it's cloudy you can still burn, so make sure to still put on sunscreen