The announcement in next week's Budget is part of government plans to encourage people back to work.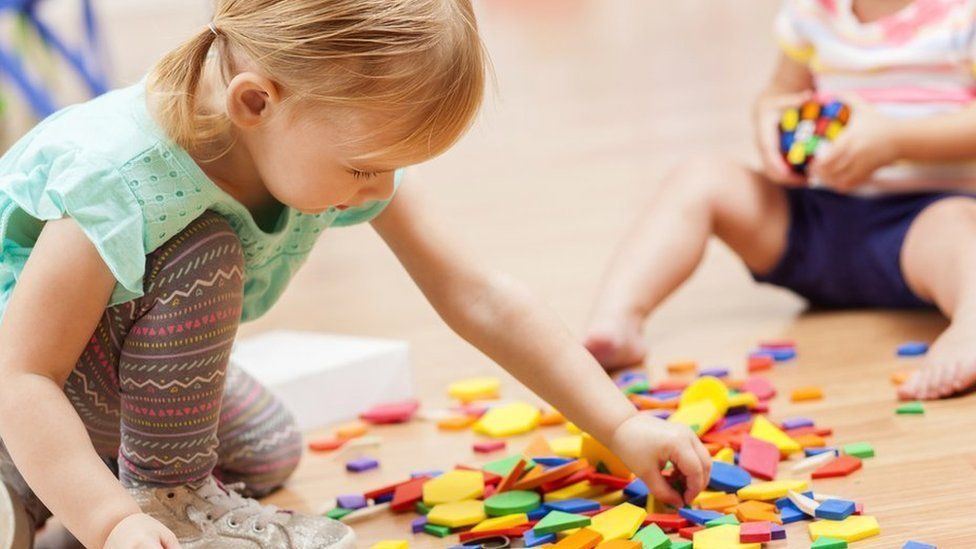 Parents claiming universal credit are to get more help with childcare costs under government's plans to encourage people back into work.
The chancellor will announce in his Budget on Wednesday that the government will start paying childcare costs up front for those on the benefit.
Charities have warned the current scheme of paying and claiming a refund risks people getting into debt.
Jeremy Hunt says the Budget aims to put the country on a path to growth.
At the moment, people who are eligible for the current support pay childcare costs upfront and then claim a refund.
But the support has also been frozen at £646-a-month per child for several years, meaning it has not kept up with the rising cost of care.
Mr Hunt is also expected to announced that the maximum amount people can claim for childcare on universal credit will be increased by several hundred pounds. An exact figure for the increase has not yet been given.
Under the plans set to be announced, benefit claimants will be asked to attend more meetings with work coaches and attend skills bootcamps to help them get back to work.
The government's "back to work" plan will also aim to get over-50s in employment, as well as people with disabilities and those on long-term sickness.
Speaking ahead of the Budget, the chancellor said: "For many people, there are barriers preventing them from moving into work – lack of skills, a disability or health condition, or having been out of the jobs market for an extended period of time.
"I want this back-to-work Budget to break down these barriers and help people find jobs that are right for them.
"We need to plug the skills gaps and give people the qualifications, support and incentives they need to get into work."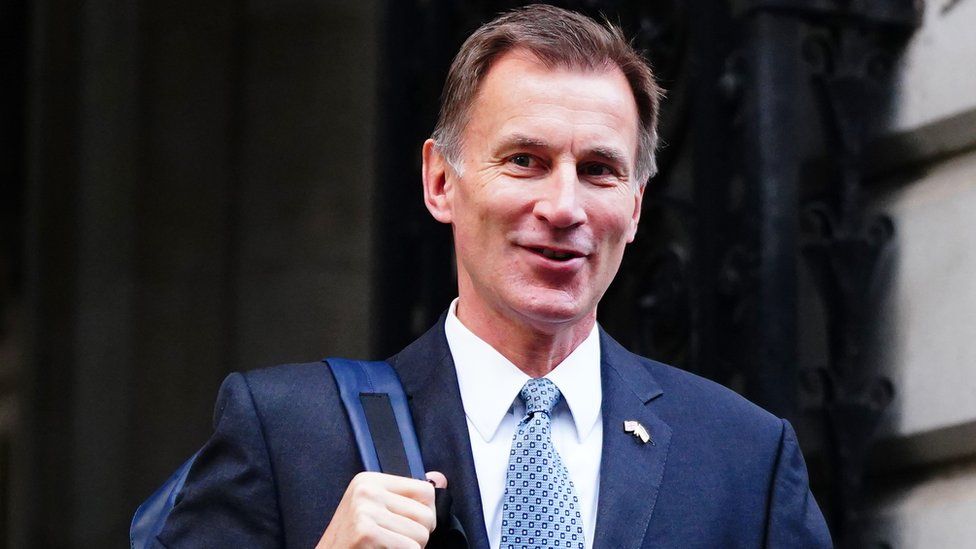 The average annual price for full-time nursery childcare in England for a child under-two was more than £14,000 in 2022, according to children's charity Coram.
This means the cost of childcare in the UK is among the most expensive in the world, according to the Organisation for Economic Cooperation and Development (OECD) – taking up nearly 30% of the income of a couple with two young children.
And a survey of 24,000 parents, which was published this month by campaign group Pregnant Then Screwed, found 76% of mothers who pay for childcare feel it no longer makes financial sense for them to work, according to Reuters.
Lauren Fabianski, head of campaigns and communications at Pregnant Then Screwed, added childcare and early years education should be seen as infrastructure.
She said: "Parents cannot work without good quality, affordable childcare. We have to see the government invest in this in order to get more women back into the workplace."
Labour's shadow work and pension's secretary Jonathan Ashworth said: "Over recent months, Labour has outlined welfare reforms to get Britain back to work and now the Tories are following our lead."
Last month, the International Monetary Fund (IMF) warned the UK economy will shrink this year, even though every other major economy will grow.
The Bank of England also predicted a recession in the UK this year – although it is likely to be shorter and not as severe than previously forecast.