A lack of sign language at government briefings amounts to discrimination, a High Court judge finds.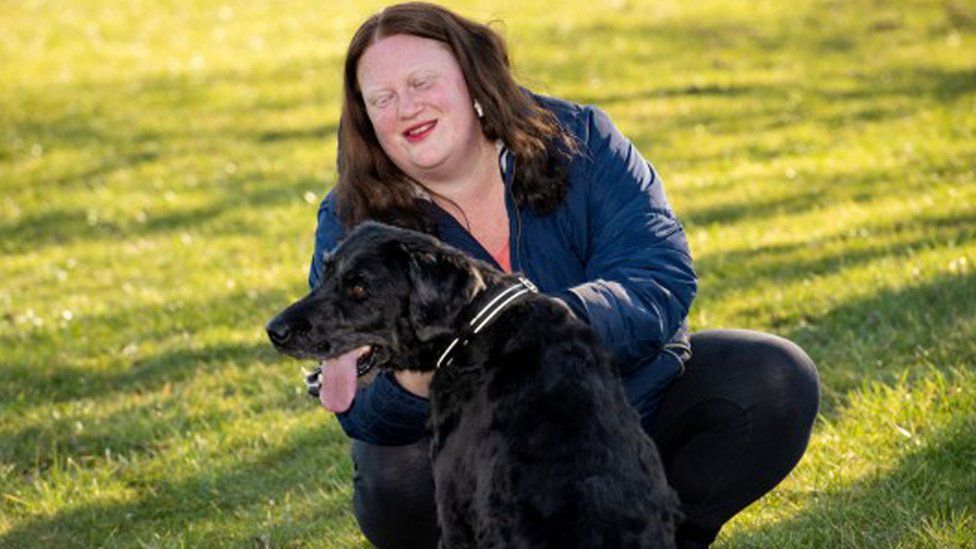 A deaf woman has won a legal fight against the government over a lack of British Sign Language interpreters at Covid briefings in England.
Katie Rowley, 36, from Leeds, launched the court action against Cabinet Office Minister Michael Gove.
The government denied breaching its legal obligation to make broadcasts accessible to deaf people.
Ruling in Ms Rowley's favour, a judge said that a lack of interpreters at two briefings constituted discrimination.
The claim related to sessions on 21 September and 12 October 2020.
Though he agreed with Ms Rowley's claim in respect of both, Mr Justice Fordham said subsequent briefings were not in breach of equality legislation.
The level of damages awarded to the claimant would be assessed by a county court judge, he added.
Similar briefings in Wales, Scotland and Northern Ireland included British Sign Language interpreters on screen.
Ms Rowley, who was 25 weeks' pregnant when she launched the judicial review claim, previously said the stress caused by being unable to access information at the briefing impacted upon her wellbeing.
"I have dyslexia myself – I am a slow reader – so that means when I was reading the subtitles, I would miss so much information and [it] would just mess up my head. It would be so difficult – it became impossible," Ms Rowley previously told the BBC through an interpreter.