Thomas Cashman is accused of shooting dead nine-year-old Olivia Pratt-Korbel in her Liverpool home.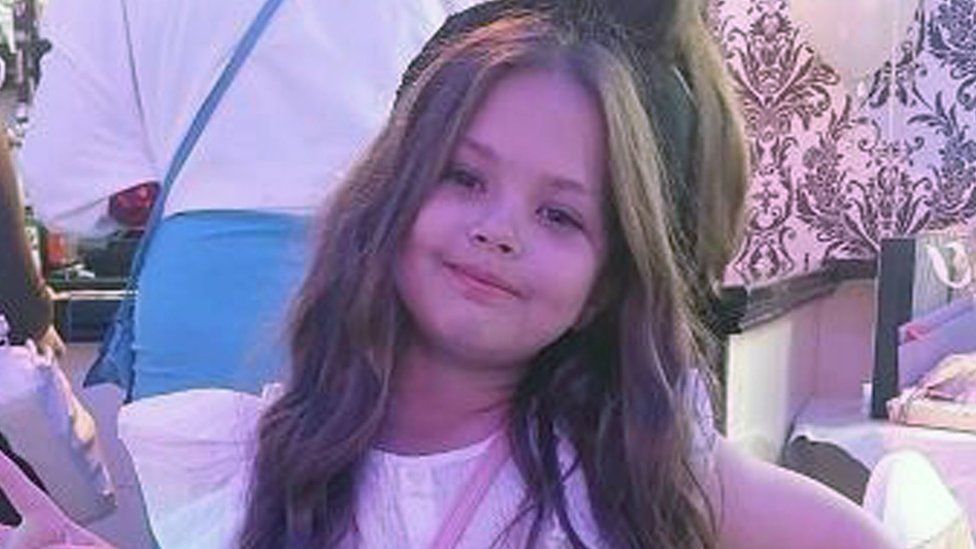 The mother of a nine-year-old girl who was shot in her home cried in a police interview played to court, telling officers: "I knew she had gone."
Thomas Cashman, 34, is accused of carrying out the attack in Dovecot, Liverpool, which killed Olivia Pratt-Korbel on 22 August.
Her mother Cheryl Korbel, 46, was also injured in the shooting, as was 36-year-old Joseph Nee.
Mr Cashman, on trial at Manchester Crown Court, denies being the gunman.
The jury was shown a video interview with Ms Korbel, who was hit by a bullet which was fired at the front door, went through her hand and then hit Olivia, who was standing behind her on the stairs.
She told police she had heard bangs outside her home and when she went outside to look, she saw a man coming up the road.
She said: "Then I spotted this other lad behind him, dressed all in black, couldn't see his face or nothing, and I realised at that point that it was gunshots because, like, the other one was running after him.
"At that point I realised he was running towards me so I ran back to the house."
Ms Korbel said she closed her front door but it did not shut properly because it was left on the catch.
Speaking through tears, the mother-of-three, with her arm in a bandage, said: "I tried to keep hold of the door, I was just screaming, screaming to go away and then I heard the gunshot and I realised, because I felt it hit my hand.
"I couldn't keep the door shut because it wasn't locked, and with my hand I couldn't keep it shut, so I let it go and I think at the same time I heard the baby [Olivia] speak and that's when I turned round and I spotted her sat at the bottom of the stairs.
"I leant over her and like held her to the left, I just huddled over."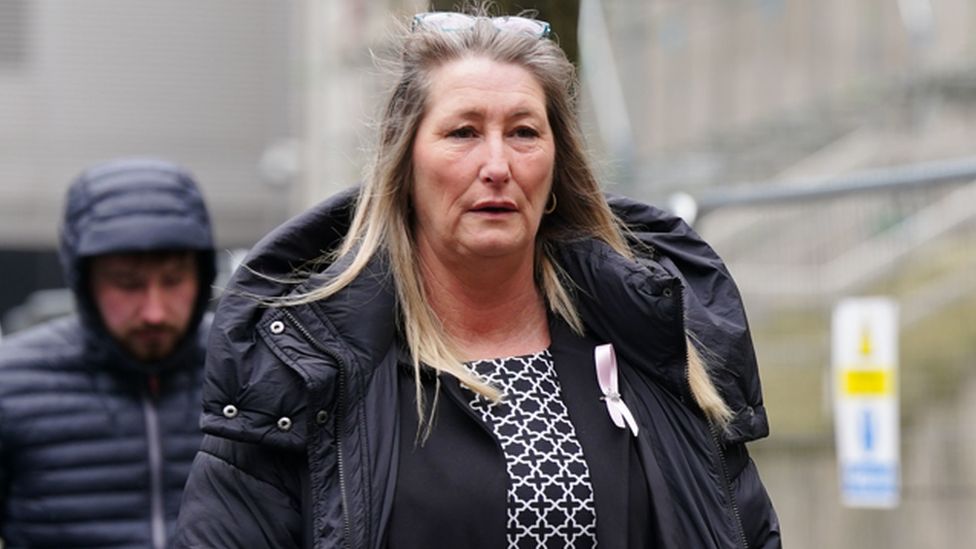 Ms Korbel said her son Ryan helped her to carry Olivia up the stairs and she shouted for a towel to stop the bleeding.
She added: "Ryan turned round and said to me 'mum, I can't do this' so I tried to move the baby again up to the top of the stairs.
"I heard the lad downstairs shouting 'please lad, don't' and I heard another gunshot.
"I couldn't keep her awake."
She added: "[Olivia] went all floppy and her eyes went to the back of her head and I realised that she must have been hit because I didn't know until then and I lifted her top up and the bullet had got her right in the middle of the chest."
She said a neighbour came in and started CPR on Olivia.
She added: "I knew she'd gone. Then the police turned up and came up and just picked her up and took her out the house."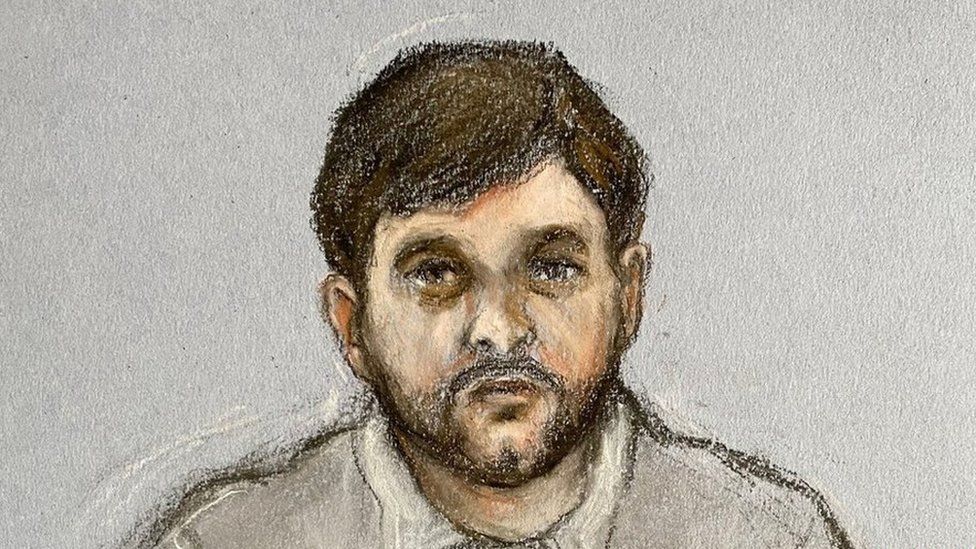 Ms Korbel said she was taken to hospital for treatment to her hand and while she was there, she was told Olivia "had gone".
"I just went hysterical screaming I wanted my baby," she said.
She described a phone call with a friend who was with Olivia at Alder Hey Children's Hospital.
Ms Korbel told police: "She told me she was with the baby and I told her not to leave her on her own and she promised me that she wouldn't.
"She said she looked like she was sleeping, so I made her promise she wouldn't leave her on her own."
Earlier the court heard how Mr Nee, the intended target of the shooting, shouted "please don't" as his friend ran "for his life".
A police interview with Paul Abraham, 41, who was with Mr Nee when the gunman opened fire was shown to the jury.
He said that he and Mr Nee had left a friend's house that evening when he heard loud bangs.
He said: "Both of us ran. One must have got Joey.
"He fell over. I don't even know when he got shot, he just fell.
"As he rolled over I just basically jumped over him and went through a gate."
Mr Abraham said he saw Mr Nee continue running up the street, and the attacker, with two hands on what he thought was a gun, walking up the road.
He said: "As I was going up the entry [Mr Nee] was saying 'please don't', I heard him shouting 'please, don't'."
Mr Abraham said he thought he heard two further bangs as he jumped over fences of back gardens to get away.
He said: "I was just running for my life basically."
Mr Cashman, of Grenadier Drive, West Derby, Liverpool, denies the murder of Olivia, the attempted murder of Mr Nee, wounding with intent to do grievous bodily harm to Olivia's mother, and two counts of possession of a firearm with intent to endanger life.

Related Internet Links
The BBC is not responsible for the content of external sites.