England's drugs watchdog says it is as effective as daily pills, without the burden of taking them.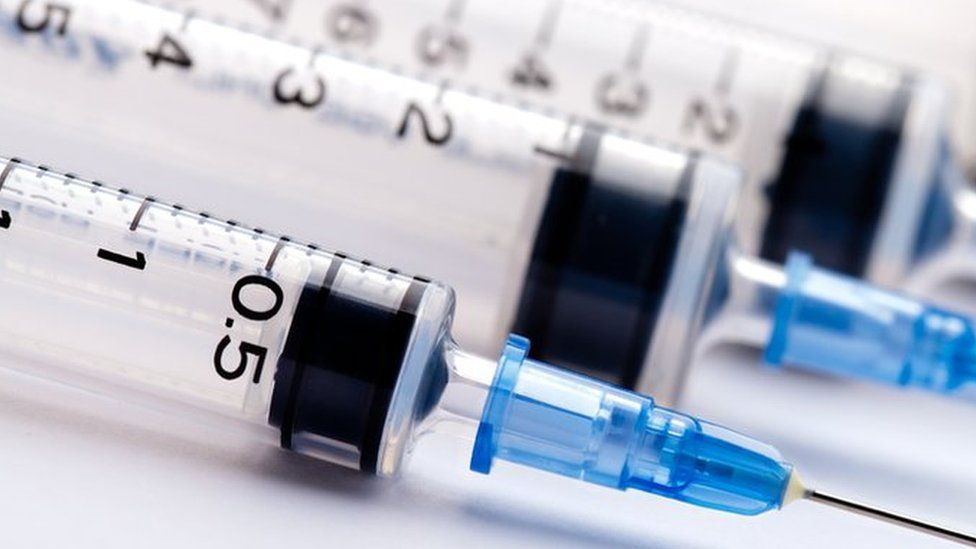 Thousands of people with HIV will now be offered a new long-acting injection to manage their condition if they would prefer to stop taking daily pills.
Charities have welcomed the approval of the treatment by the NHS drugs watchdog, the National Institute for Health and Care Excellence.
The therapy keeps the virus at bay, in a similar way to conventional antiretroviral drugs.
An estimated 13,000 people in England could make the switch.
Cabotegravir and rilpivirine are given as two separate injections every two months, after an initial phasing-in period.
The treatment is only suitable for those who have already achieved undetectable levels of virus in blood while taking tablets.
Experts say it could be more convenient for many.
Prof Chloe Orkin, an expert in HIV at Queen Mary University of London, said it would release people with HIV from the burden of daily oral therapy, and offer them instead only six treatments per year.
Dr Sanjay Bhagani, president of the European Aids Clinical Society, said: "This is very welcome indeed.
"Stigma remains a significant issue in the HIV community, and taking tablets every day may be difficult for some people. This offers an injectable alternative for many people.
"The data and studies underpinning this recommendation are solid, and real-world experience suggests that patients that start injectable treatments prefer to stay on them."
The BBC is not responsible for the content of external sites.