Twelve children, including a baby, were among those who died after their boat broke apart in stormy seas.
At least 59 migrants, including 12 children, have died and dozens more are feared missing after their boat sank in rough seas off southern Italy.
The vessel broke apart while trying to land near the coastal town of Crotone in the Calabria region. Survivors said at least 150 people were aboard.
Many of them were fleeing difficult conditions, Italy's president said.
Interior Minister Matteo Piantedosi, who visited the scene, said as many as 30 people may still be missing.
A baby thought to be only a few months old was among the dead, according to Italy's Ansa news agency.
Bodies were recovered from the beach at a nearby seaside resort.
The coastguard said 80 people had been found alive, "including some who managed to reach the shore after the sinking".
The exact number of people who were on the boat when it broke apart is not clear – rescue workers told AFP news agency that the vessel had been carrying "more than 200 people", which would mean more than 60 people unaccounted for.
The boat, which sailed from Turkey several days ago, was carrying passengers from Afghanistan, Pakistan, Somalia and Iran.
Large numbers of people fleeing conflict or poverty cross from Africa to Italy every year.
The vessel is reported to have sunk after it crashed against rocks during rough weather, sparking a large search-and-rescue operation on land and at sea.
Video footage shows timber from the wreckage that had been smashed into pieces washing up on the beach, along with parts of the hull.
Survivors are seen huddled under blankets, attended to by Red Cross workers. Some have been taken to hospital.
"There had been landings but never a tragedy like this," the mayor of Cruto, Antonio Ceraso, told Rai News.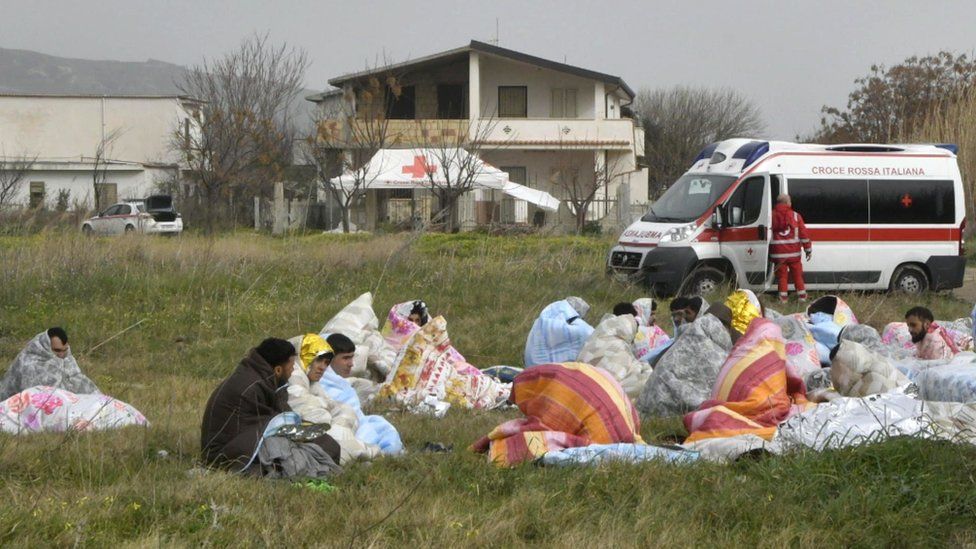 One survivor was arrested on migrant trafficking charges, customs police said.
Italian Prime Minister Giorgia Meloni – elected last year partly on a pledge to stem the flow of migrants into Italy – expressed "deep sorrow" and blamed the deaths on traffickers.
"It is inhumane to exchange the lives of men, women and children for the price of the 'ticket' they paid in the false perspective of a safe journey," she said in a statement.
"The government is committed to preventing departures, and with them the unfolding of these tragedies, and will continue to do so."
Ms Meloni's right-wing government has vowed to stop migrants reaching Italy's shores and in the last few days pushed through a tough new law tightening the rules on rescues.
Carlo Calenda, Italy's former economy minister, said people in difficulty at sea should be rescued "whatever the cost", but added that "illegal immigration routes must be closed".
European Commission President Ursula van der Leyen said she was "deeply saddened" by the incident, adding that the "loss of life of innocent migrants is a tragedy". She said it was crucial to "redouble our efforts" to make progress on reforming EU asylum rules to tackle the challenges regarding migration to Europe.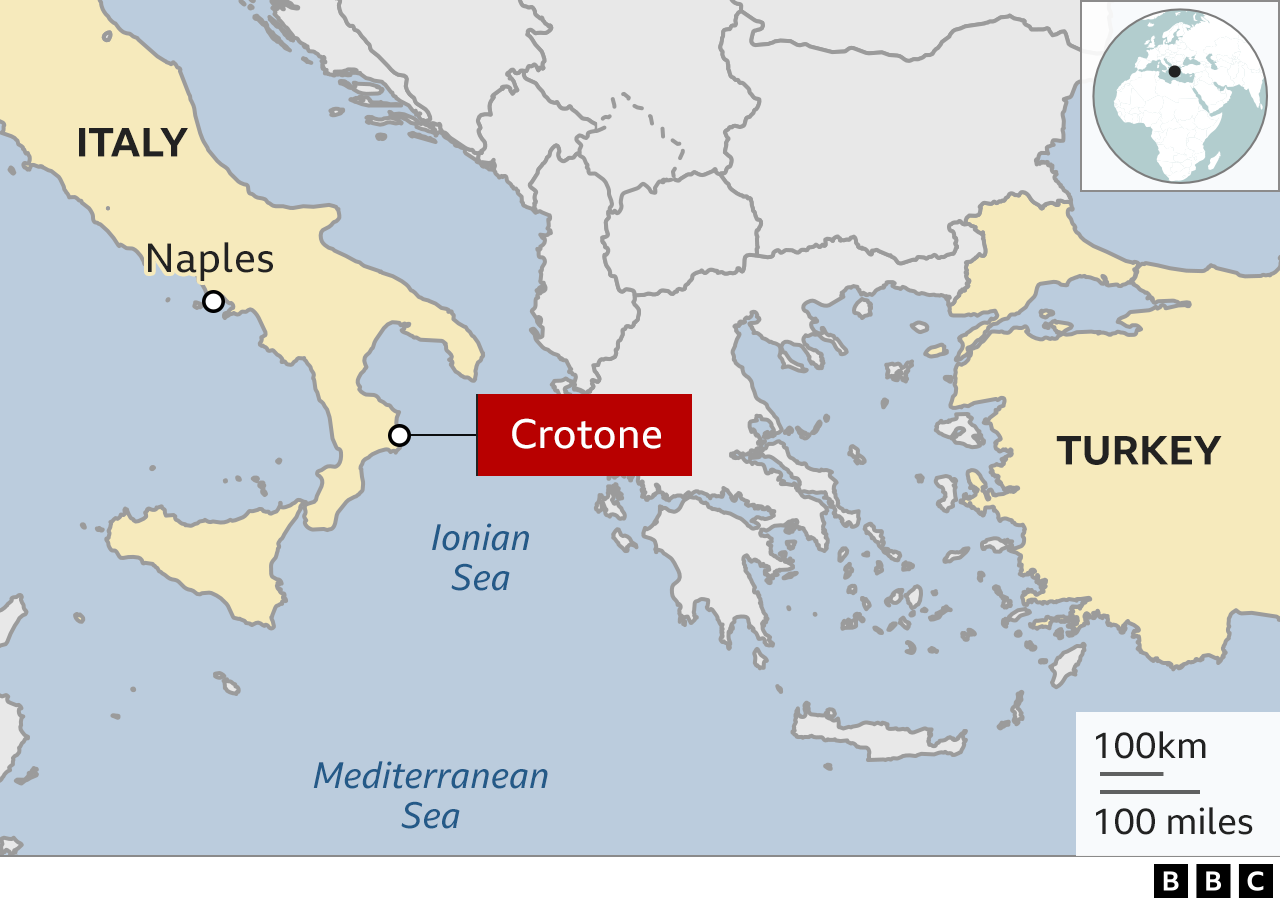 Pope Francis, who often defends the rights of migrants, has said he is praying for the dead, the missing and those who survived.
According to monitoring groups, more than 20,000 people have died or gone missing at sea in the central Mediterranean since 2014.
Regina Catrambone, director of the Migrant Offshore Aid Station, which carries out search and rescue operations in the Mediterranean, told the BBC that European countries must work together to help those in need.
She also called for an end to the "myopic vision" that says that countries that are physically closer to Africa and the Middle East should take the lead on tackling the issue.
"Still there is no co-operation among the European states to actively co-ordinate together to go and help the people in need," she said, urging governments to work together to improve search and rescue efforts and develop safe and legal routes.