The SNP leadership hopeful has defended her comments after prominent backers abandoned her campaign.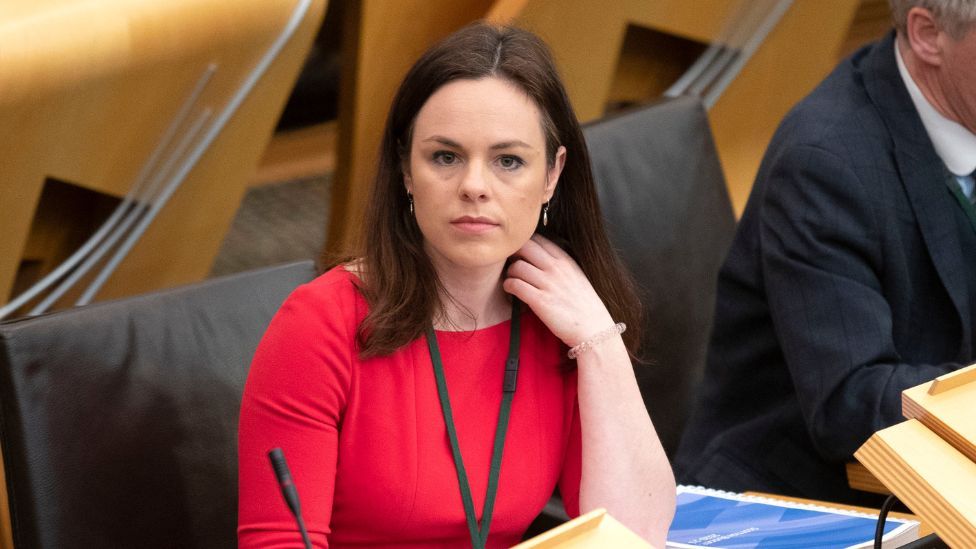 SNP leadership contender Kate Forbes has denied her campaign has been derailed by comments on gay marriage.
Key backers have announced they can no longer support the finance secretary, who said she would have voted against legislation on same-sex unions.
She is one of three confirmed candidates in the contest, alongside Humza Yousaf and Ash Regan.
Ms Forbes said she would not seek to overturn gay marriage laws if she succeeded Nicola Sturgeon.
Scottish government ministers Richard Lochhead, Tom Arthur and Clare Haughey have withdrawn their support for Ms Forbes, as has health committee convener Gillian Martin.
The finance secretary, who was first elected to Holyrood in 2016, said she would have voted against gay marriage in Scotland when it was made legal in 2014 because it clashes with her personal views as a member of the Free Church of Scotland.
Speaking to BBC Radio's Good Morning Scotland, the Skye, Lochaber and Badenoch MSP denied her campaign had been irreparably damaged.
"Absolutely not," she said. "We have a large party membership, most of whom are not on Twitter and I understand that people have very strong views on these matters.
"I think the public are longing for politicians to answer straight questions with straight answers and that's certainly what I tried to do in the media yesterday. That doesn't necessarily allow for much nuance."
'Tolerant society'
Ms Forbes insisted that she would not attempt to row back on the legislation if she became first minister.
She said: "So my position on these matters is I will defend to the hilt everybody's right in a pluralistic and tolerant society to live and to love free of harassment and fear.
"And in the same way I hope that others can be afforded the rights of people of faith to practice fairly mainstream teaching. And that is the nuance that we need to capture on equal marriage.
"Equal marriages is a legal right, and as a servant of democracy, rather than a dictator, I absolutely respect and defend that democratic right."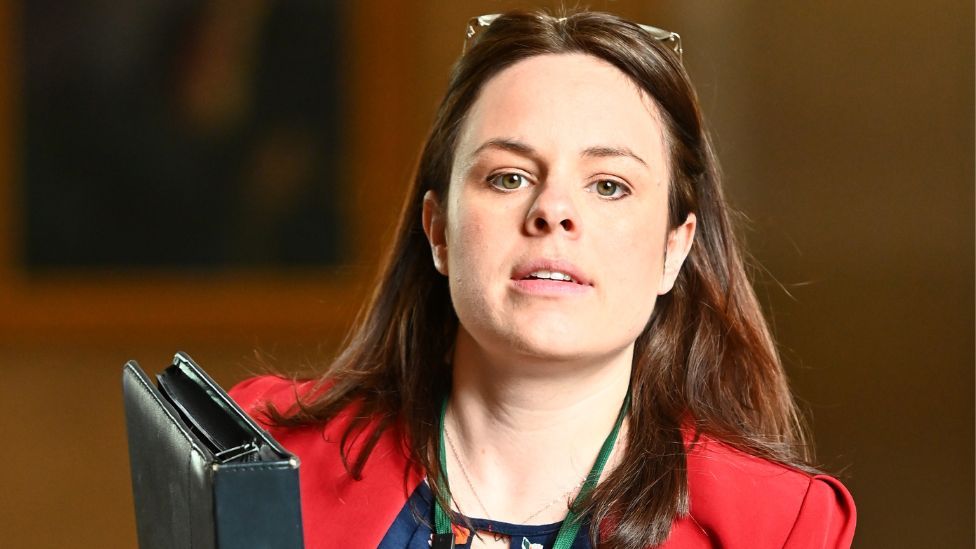 Ms Forbes made the initial comments about gay marriage on Monday, just hours after launching her campaign.
Richard Lochhead, the Scottish government minister for just transition, employment and fair work, said he could no longer back the finance secretary as a result.
He tweeted that he felt the SNP "can't have a party leader who'd vote against same sex marriage".
Minister for children and young people, Clare Haughey, who had previously nominated Ms Forbes for leader, posted: "I absolutely and completely support equal marriage. I am unequivocal on this issue. I cannot continue to support Kate's leadership campaign."
Public finance minister Tom Arthur also pulled his support, hailing equal marriage as one of Holyrood's "greatest achievements".
Equal marriage is amongst our Parliament's greatest achievements and one that I would have been proud to vote for had I been an MSP when it was passed.

Consequently, I am unable to continue to support Kate's campaign.

— Tom Arthur (@ThomasCArthur)
And after revealing she was "uncomfortable" with the comments on gay marriage, health committee convener Gillian Martin tweeted: "We must be full throated in our support of equal marriage. No if or buts.
"I won't be supporting Kate's campaign on that basis. I wish her well- she's extremely talented. But I have red lines. And this is one."
Meanwhile, leadership rival Mr Yousaf reiterated his support for gay marriage.
Asked for his response to Ms Forbes, the health secretary told GMS: "It's for her to defend her views, I've made my views very clear. I think my track record on equality issues speaks loud and clear.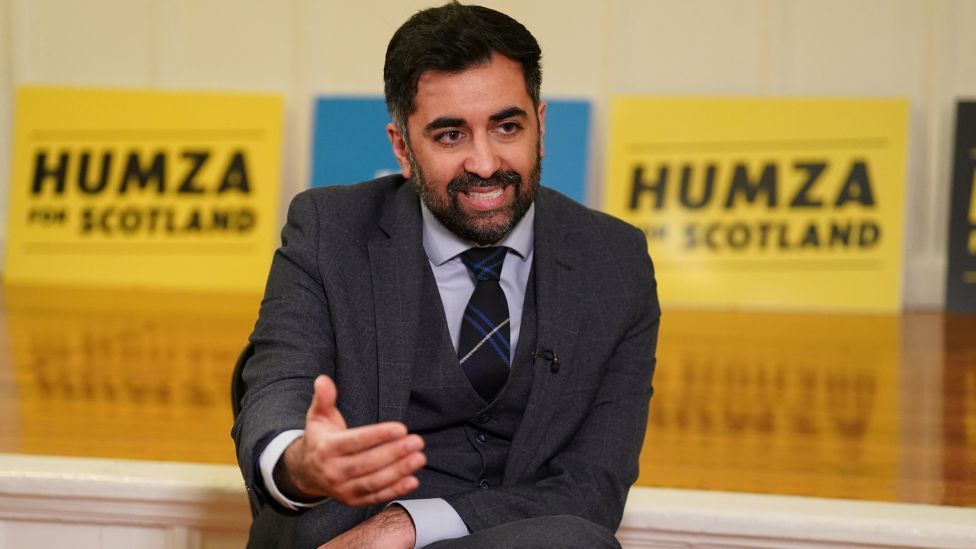 "I'm a minority in this country, I have been my entire life and my rights don't exist in some kind of vacuum, my rights are interdependent on other people's rights and therefore I believe very firmly, in fact with every fibre in my being, that your equality is my equality, therefore I'll always fight for the equal rights of others regardless of who they are."
Mr Yousaf said he would still consider appointing Ms Forbes to his cabinet if elected first minister, despite concerns it could threaten the SNP's power-sharing agreement with the Greens.
He said: "Kate is extraordinarily talented, she's incredibly intelligent, and she has been a more than capable performer in government and within the Scottish Parliament, so I wouldn't hesitate to consider Kate for a job in government and cabinet if I was elected but that's very presumptuous."
Asked if he would appoint Ms Forbes at the expense of the agreement with the Greens, he said: "The Green deal for me is incredibly important but so is Kate's potential contribution."
SNP leadership candidates have until Friday to secure 100 nominations from at least 20 local branches to secure their place on the ballot. The winner is due to be announced on 27 March.