The former health secretary says "legitimate concerns" about the reforms have not been addressed.
One of Nicola Sturgeon's allies has said she would not have supported gender law reforms passed by Holyrood.
Former health secretary Jeane Freeman said "legitimate concerns" about the controversial legislation had not been addressed by MSPs.
Meanwhile, SNP MP Joanna Cherry has claimed the gender row was "a microcosm of what's gone wrong under Nicola's leadership".
Ms Sturgeon has insisted the reforms enhance the rights of trans people.
Ms Freeman and Ms Cherry were speaking in a BBC Disclosure programme about the events which led to Ms Sturgeon's resignation.
Asked if she would have backed the bill if she was still an MSP, Ms Freeman, who retired in 2021, said: "No, I wouldn't have supported it as it currently sits.
"But I would have been in parliament making an argument for some of the concerns that were raised, that I considered to be legitimate, to be addressed."
The Gender Recognition Reform (Scotland) Bill makes it easier for people to change gender but it has led to concerns it could be abused by predatory men seeking to access women-only spaces.
It was followed almost immediately by a separate controversy over transgender prisoners which dogged the first minister in the weeks leading up to her resignation.
Ms Freeman, who was health secretary during the Covid pandemic, said she supported reform of gender recognition laws but had concerns about the way the bill was handled, adding UK ministers were wrong to block it.
She said: "My view would have been that we needed to pay more attention to the concerns being raised, particularly by women, about their space and about the ability of men, and the opportunity of men, to abuse transgender recognition."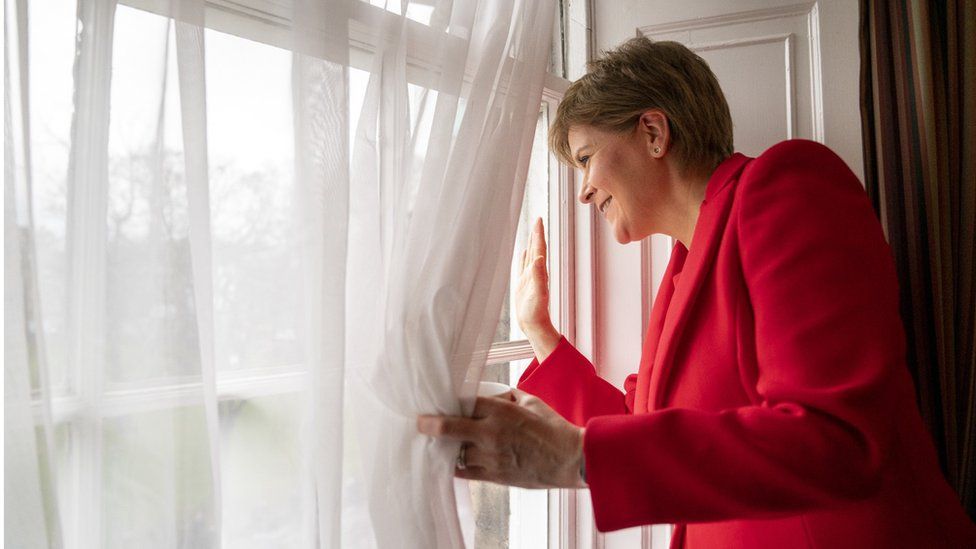 Ms Sturgeon has vigorously defended the bill, saying it reforms a process which is "degrading and traumatic" for people wishing to change their gender.
The UK government blocked it from receiving Royal Assent amid concerns about its impact on equality laws that apply across Great Britain.
Ms Sturgeon has vowed to challenge the move in court, but it is unclear whether the next first minister will see through this pledge.
'That is not how you govern well'
Ms Cherry, an advocate and chair of the Joint Committee on Human Rights at Westminster, told BBC Scotland that "what's gone wrong" with the Gender Recognition Reform Bill was "a microcosm of what's gone wrong under Nicola's leadership".
She added: "We have a policy, the detail of which was not properly thought through, which was never debated at our conference.
"Where dissenters were demonised and where we didn't take the public with us. Now, the SNP has a history of governing really well. That is not how you govern well."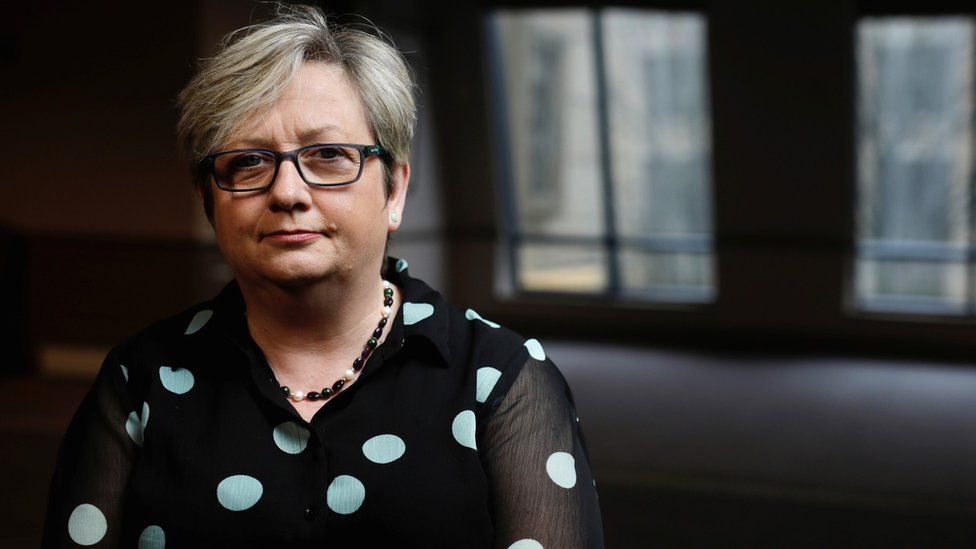 Ms Cherry said she was in favour of reforming the 2004 Gender Recognition Act but told the BBC the law recently passed by Holyrood "doesn't give any new rights to trans people".
"It gives the right to anyone to self-identify as the opposite sex, after three months of living as a woman…with minimal safeguards," she said.
"It has caused huge division in the party and we've lost many members as a result of it."
Marginalised people
Shona Robison, the cabinet secretary for social justice, housing and local government, defended the legislation.
She told BBC Disclosure: "It was a manifesto commitment trying to try to improve the situation for a tiny group of people who were one of the most, and are one of the most, marginalised groups of people in the society and something many other countries have done.
"I think the timing here was caught up in a bit of a culture war that you can see getting played out on social media.
"Has it been an issue that has divided public opinion? Yes, yes it has…Other countries though have managed to go down the road of reforming gender recognition without any of the challenges and the fears coming to fruition that others have expressed."