The one-off funding is set to help more than 270,000 children in the capital between 2023 and 2024.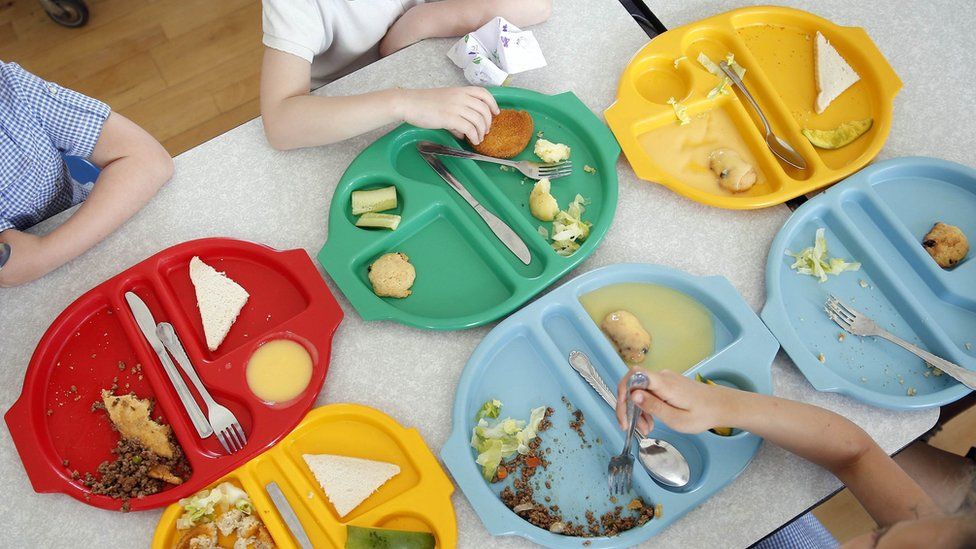 London's mayor Sadiq Khan has announced he is launching a £130m scheme to give every primary school pupil free school meals for the next academic year.
The mayor's office said it is estimated the one-off funding could help more than 270,000 children in the capital during the 2023-24 academic year.
A spokesperson added that the plans were also expected to save families about £440 per child over the year.
Charities and unions have welcomed the news, but say more action is needed.
The mayor's office said the scheme, which will be implemented in September and run during term-time only for the length of the academic year, is "one-off funding from additional business rates income".
A spokesperson said funding for the project was made possible because council tax and business rates returns from the capital's local authorities are higher than originally forecast in the mayor's draft budget proposals.
Mr Khan is due to officially announce the plans during a visit to his old school, Fircroft Primary in Tooting, south-west London, later.
'Game-changing' plans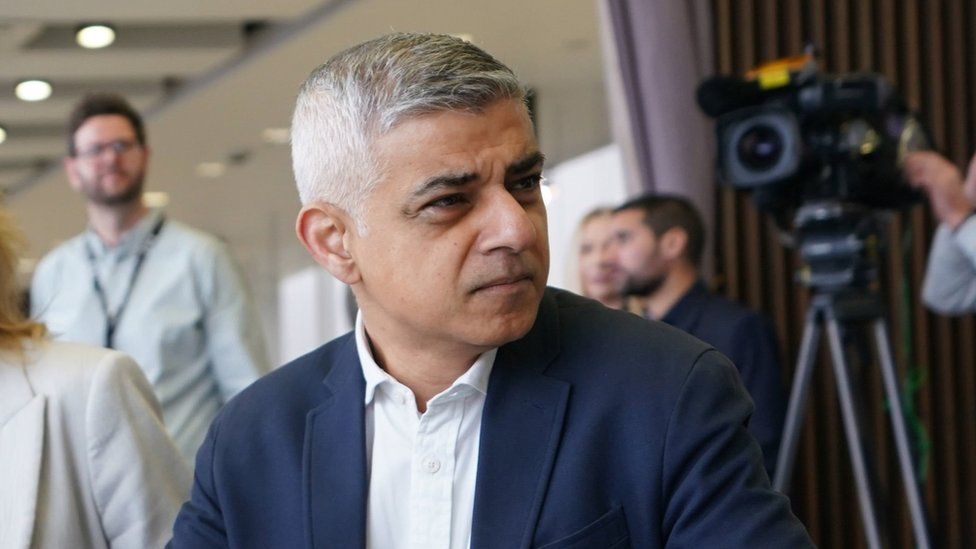 Mr Khan, who received free school meals himself, said: "The cost of living crisis means families and children across our city are in desperate need of additional support.
"I have repeatedly urged the government to provide free school meals to help already stretched families, but they have simply failed to act."
He continued: "The difference they can make to children who are at risk of going hungry – and to families who are struggling to make ends meet – is truly game-changing."
The launch follows similar decisions by London councils in Newham, Islington, Southwark and Tower Hamlets to offer their own universal primary school free school meals.
Last month, Westminster City Council also began providing free school meals for primary pupils in a scheme set to run for at least 18 months.
Charities and teaching unions have welcomed the plans, but some have urged central government to step up wider support.
'A huge relief'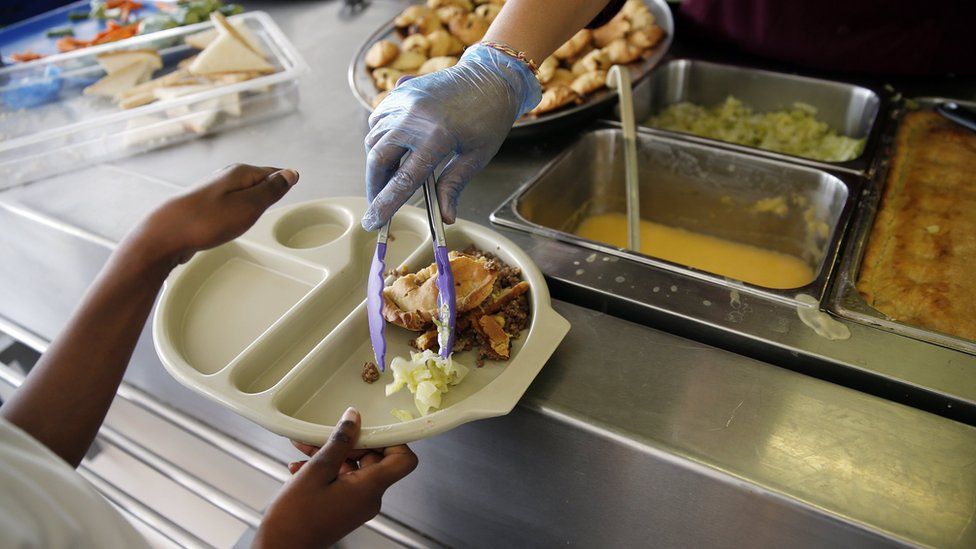 Barbara Crowther from the Children's Food Campaign said: "We applaud the mayor for announcing this vital nutritional safety net for every single primary school child in London for the coming academic year.
"However, healthy school food for all must not just be an emergency measure. It should be a core part of a fully inclusive education system for the long term."
Victoria Benson, chief executive of the single parent charity Gingerbread, said many parents told them their children have gone without food because they are struggling with the cost of living.
"It will be a huge relief to many parents that their child will now be fed at school," she said.
'Government inaction'
Meanwhile Kevin Courtney, joint general secretary at the National Education Union (NEU), said the scheme would be "a much-needed lifeline" that could also help "attainment and educational outcomes".
"Children who have access to a healthy hot meal every day are better able to focus, connect with their peers and build bright futures", he said.
"The government must now end its inaction and commit to funding free school meals for all in primary schools across the rest of the country, and long term."
A Department for Education spokesman said more than 2 million schoolchildren had received a free meal since 2010, "thanks to the introduction of universal infant free school meals plus generous protections put in place as benefit recipients move across to universal credit".
"Over a third of pupils in England now receive free school meals in education settings, compared with 1.1 million in 2009, and we have made a further investment in the national school breakfast programme to extend the programme for another year, backed by up to £30m," he continued.
The government added that the energy bills support scheme had also provided £400 discount to millions of households during winter, with further support for the most vulnerable people.

Related Internet Links
The BBC is not responsible for the content of external sites.